As NZ regulators investigate banks' conduct & culture they should take a leaf out of ASIC's book and probe the credit card market too, Gareth Vaughan argues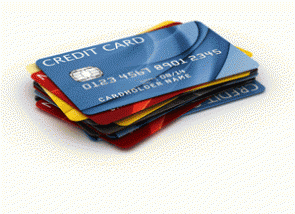 By Gareth Vaughan
The Australian Securities and Investments Commission's new report on credit card lending in Australia again shows up the dearth of interest from New Zealand authorities in credit cards, their high interest rates and their debt trap potential for consumers.
Indeed, the Ministry of Business, Innovation & Employment's recently released discussion paper on its review of consumer credit regulation includes just three mentions of credit cards. And "credit card(s)" does not appear in a single one of the paper's questions seeking feedback. This is despite a spokeswoman for Commerce and Consumer Affairs Minister Kris Faafoi telling me prior to the paper's release that a review of the Credit Contracts and Consumer Finance Act looked at interest rates across the industry, including credit card interest rates.
ASIC estimates Aussie consumers, repeatedly charged interest on high-interest rate cards with a purchase rate of more than 20% for three or more months, paid at least A$621.5 million more, in 2016-17, than they would have if interest was charged at 13%. Interest.co.nz's credit card page shows numerous NZ credit cards with purchase interest rates at or above 20%. In today's low interest rate world, with an Official Cash Rate of 1.75%, such rates appear very hard to justify. (For the purposes of this article I'll leave credit card fees alone).
Reserve Bank of New Zealand figures show total credit card advances outstanding of $7.197 billion as of April, with borrowers paying a weighted average interest rate on personal interest bearing advances of 17.8%.
Debt traps
ASIC also takes a look at balance transfers, which are regularly promoted by NZ credit card issuers. Over the five years of its review ASIC says consumers transferred A$12.4 billion in balances, with balances transferred onto 7.6% of open credit card accounts as of June last year. The balance transfers reviewed had promotional periods of up to 24 months.
The regulator compared the total balance of all the consumer's cards at the start of the transfer to the total balance shortly after the promotional period ended. This showed 31.6% of consumers increased their total debt by more than 10% with 15.7% increasing their debt by 50% or more. And although 53.1% of consumers reduced their total debt by 10% or more, ASIC says its findings suggest a "debt trap" risk for balance transfers exists and affects a substantial proportion of consumers.
Ultimately ASIC says it's concerned by the amount of problematic credit card debt it found. It expects credit providers to proactively look for signs of problematic credit card debt. And says by September 30 this year it will publish a list of credit providers that have committed to introducing proactive measures to address problematic credit card debt and products that do not suit consumers.
Beyond the pale
With the Commerce Commission involved in the Financial Markets Authority and Reserve Bank led review of NZ banks' conduct and culture, and with its powers under the Credit Contracts and Consumer Finance Act, Fair Trading Act and the Commerce Act, there's an opportunity to do something similar to what ASIC is doing here in NZ right now.
However, the Commission told interest.co.nz in 2015 there are no restrictions on NZ credit card interest rates with constraint provided by the competitive market, and credit card interest rates aren't something it would investigate unless evidence emerged of collusion between banks to set rates at a certain level. Thus an attitudinal change, and possibly a legislative change, is needed for our authorities to mimic ASIC and speak out about high credit card interest rates and balance transfer debt traps.
Ultimately NZ authorities should keep in mind it's not just so-called loan sharks and mobile traders who charge unjustifiably high interest rates. In 2018 the high credit card interest rates charged by some of our biggest financial institutions are also beyond the pale.
*This article was first published in our email for paying subscribers early on Thursday morning. See here for more details and how to subscribe.