Henry Lynch on the foreign buyer data debacle, how chatbots are channelling customers, the Australian banking sector, the FIFA's World Cup strange connection to toilets, and the meaning of life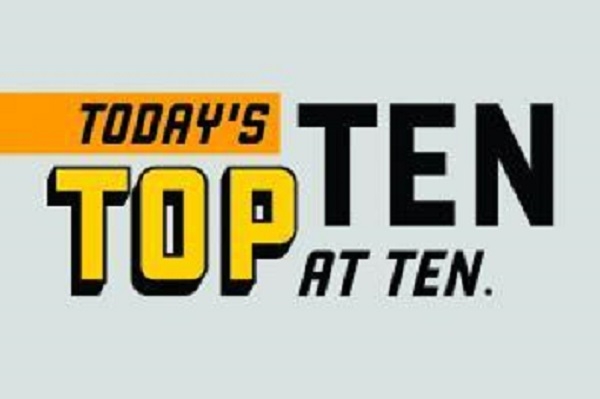 Today's Top 10 is a guest post by Henry Lynch, former Co-Op Money NZ CEO.
As always, we welcome your additions in the comments below or via email to david.chaston@interest.co.nz.
And if you're interested in contributing the occasional Top 10 yourself, contact gareth.vaughan@interest.co.nz.
See all previous Top 10s here.
1. Chatbots set to take over the world.
First there was the internet, then smartphones, driverless cars, and now Cove Insurance has sold its first car insurance policy via a chatbot, believed to be an industry first in New Zealand.
What's great about this approach is the chatbot technology uses an existing social media platform as the sales tool. The entire sign up process is conducted within Facebook Messenger and the whole process takes just over three minutes to complete.
With the Australian Royal Commission into financial services dominating news headlines, you'd hope that over time this technology could be implemented on a large scale – sales commissions and compliance costs would reduce, and in a world where the customer comes first, premiums would no doubt be lower!
2. Banks set to stick to their knitting… on one side of the Tasman for now?
Australian banks are divesting their insurance arms (and all other bodily parts!) so they can to stick to their core business. Motley Fool Australia has reported that QBE Insurance Group "does not have a good track record of making successful acquisitions," but noted that the insurance giant may just be the right buyer for CBA's insurance business given its on home turf. Will New Zealand banks do the same?
3. And, they're a gone burger! Customer service trumps sales targets in insurance sector.
While we're on insurance, New Zealand's largest general insurance company, IAG, will stop incentivising its staff with sales targets. IAG group brands are AMI, State, Lantern, NZI and Lumley. Instead of sales commissions staff will be rewarded for the service they provide customers, and the way they support IAG's partners who are banks and brokers. The article states that "IAG will however continue paying the brokers and advisers who sell its products (but it doesn't employ) commissions."
4. Government supports customer first approach.
IAG's change in tack has come at a time when Minister of Commerce and Consumer Affairs Kris Faafoi announced the Government plans to tighten up consumer lending regulation. Options might be capping interest rates and fees. There is talk of increasing licensing or registration for lenders. In the Non-Bank Deposit Taker sector, compliance and regulatory requirements are tough indeed. So this again is hitting the regulated players more than the bad guys.
Increasing penalties for irresponsible lending is good and the discussion paper detailing Government findings from a review of the Credit Contracts and Consumer Finance Act (CCCFA) has been issued and makes for interesting reading.
5. Waterworks for the wrong reason…
Turning to football - because you can't have a Top 10 at the moment without mentioning the FIFA Football World Cup in Russia. There has obviously been a lot of talk (and rightly so) about the on field performance of the teams which in a lot of cases just need to hold on… so feel some sympathy for the Japanese supporters who waited at least 45 minutes to get any relief.
The real question is: does this sort of behaviour happen during an All Black game?
Let's hope they have sorted out the plumbing for the 2019 Rugby World Cup to be held in Japan!
6. Winnie's calling the housing shots…
Houses need good plumbing too and with KiwiBuild back in the headlines it is no surprise that young people's ability to buy their first home should again come to the fore. Acting Prime Minister Winston Peters states that after the coalition's third term first home buyers should be able to purchase homes for the equivalent of 5x their annual income. It's the Governments long-term objective, but not in the first term and probably not the second term …  
7. ...but let's get the housing data right.
To make good decisions we need the right data – and define what we are talking about.
ASB Bank states the actual number of homes sold to foreign buyers in the year to March 2018 could be around 11%.
Statistics New Zealand says it is 3.3% - the lowest number in the (short) history of the series.
We have a situation where we don't have consistency on how we are defining our data – and this is not a margin of error discussion either! To have educated discussions about our economy it is really important that we have consistency in the terms and information available, particularly when we are taking about New Zealand's first love - property.
This article caught my attention because it came out at the same time as the discussion around KiwiBuild pre-fab homes, and the 30,0000 people we are bringing to New Zealand to build them. I suppose they have to live somewhere while they are getting built. Read on here.
In addition, other RBNZ statistics state that the first-home-buyer borrowing as a cohort topped the $1 billion mark for the first time!
8. The rate debate continues.
Across the Tasman Australia's largest banks may be forced to impose "out of cycle" mortgage rate hikes as global interest rates push higher. There is speculation they cannot afford the political fallout of raising interest rates while the banking royal commission is underway …
9. Is your sector one of six?
Which probably leads to one of the most talked about concepts in New Zealand business community – but it can be hard to get your head around in real practical terms – that actually make a difference for businesses and New Zealand Inc – yes it is the P word PRODUCTIVITY.
This research paper by McKinsey is very good. One of the key outtakes of this research is not all of us will take advantage of the productivity gains in our sector. In fact, during the last productivity boom only six sectors accounted for 99% of productivity growth. The paper goes on to give you five areas to think about to increase your business productivity.
10. Finally, let's get philosophical (or not …)
Below is Rodin's sculpture: The Thinker
Warning: if you majored in philosophy or are keen on it - don't read this.
As the author states history is clearly focused on understanding our past, and biology is devoted to explaining living organisms, so there's some confusion as to philosophy's purpose. There are clear themes of course, such as the meaning of life, and what constitutes reality.
I'm paraphrasing but as the author states the subject of philosophy is enormous encompassing questions about metaphysics, epistemology, language ethics etc.
So, is the point of philosophy to answer these questions? Or some other? If not,
What's the point? I'll leave you to ponder …