Why Westpac CEO David McLean is right in urging the business community to get over the election result and get on with business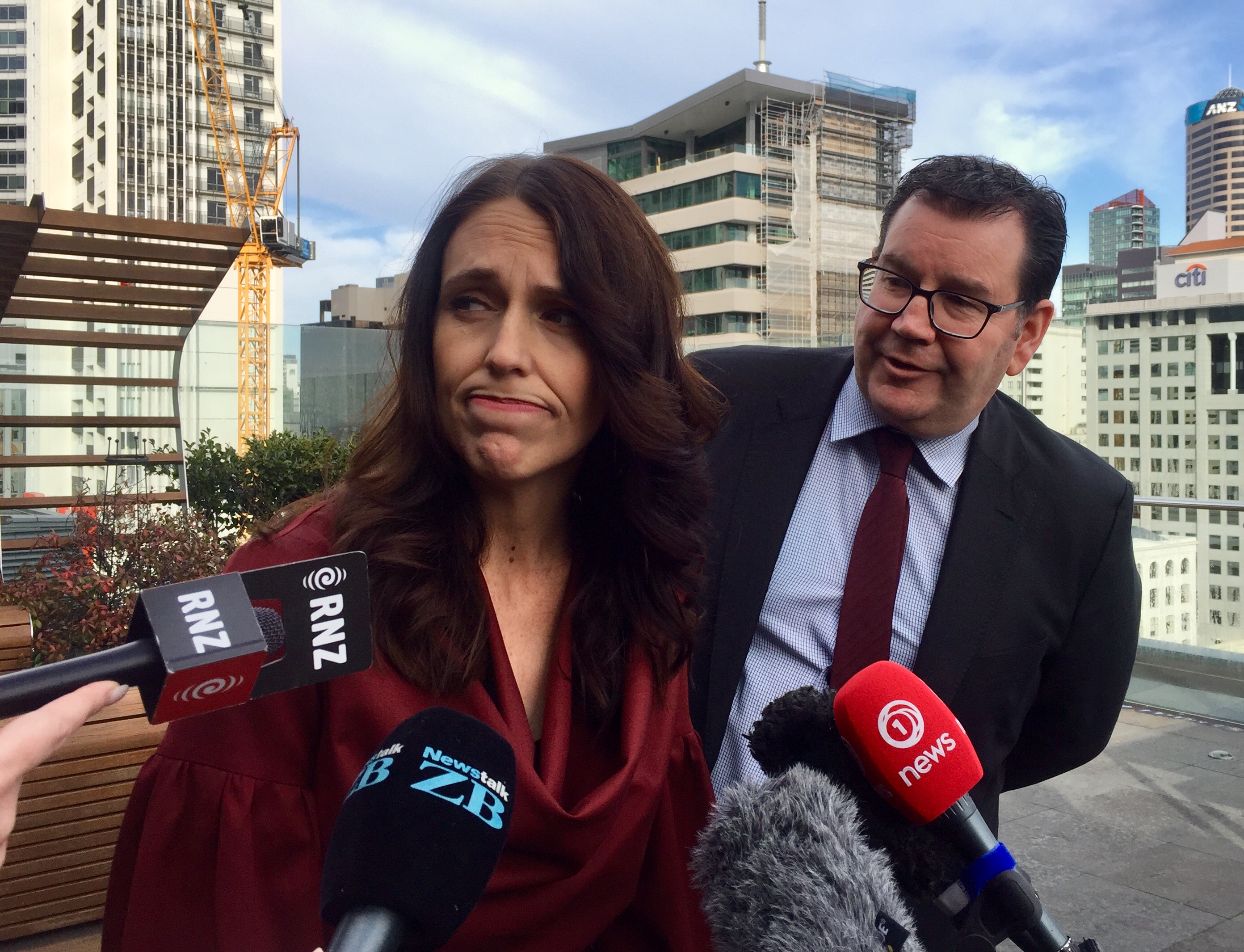 By Jenée Tibshraeny
Westpac CEO David McLean is urging business people to get over the fact National lost the election, and I couldn't agree more.
Hosting the Prime Minister at a breakfast for business leaders on Tuesday, McLean said: "Business confidence is important - it has real economic consequences.
"But in my view it is also time for the business community to get over the election result and just get on with business.
"Getting on with business means taking up the offer from the Government to constructively engage.
"It means not talking ourselves into a self-fulfilling spiral of doom and gloom which could have adverse economic consequences for New Zealanders.
"Successful businesses are resilient and cope with change, including change in Government."
Good call David McLean.
Bridges and Key none the wiser
The whole, 'MMP is to blame for the Nats losing the election' line is getting old.  
As is the rhetoric that somehow the economy would be in a vastly better position if National was in power.
It simply wouldn't.
John Key, in all his National Party poster boy glory, has even admitted it.
A month ago he told Newstalk ZB's Mike Hosking that the factors that drove the economy when he was Prime Minister - strong immigration and house price growth, an abundance of cheap credit globally and a booming China - were either being "taken off the table or reducing".
"If you want to continue to stimulate the New Zealand economy, the question is, what replaces those factors? And that's the question the Government ultimately needs to answer," Key said.
He did not however answer the question himself.
When I asked National Leader Simon Bridges a fortnight ago what he would do, his initial reaction was to do exactly what the Labour-led Government is doing and invest more in health and education.
He then bumbled on, somewhat incoherently, about the work underway in various sectors. You can see his exact response here.
The economic cycle is apolitical
The reality is that the economic cycle has naturally come off its peak. The supposed "heyday" of banks dishing out money left, right and centre, asset prices increasing 20% a year and labour being cheap and readily available are coming to an end.
While he perhaps overstated the situation, there was an element of truth in Winton Peters pointing to the above and warning of a looming economic slowdown when he announced he'd form a government with Labour and the Greens.
Peters foreshadowed people putting blame on the Government despite it not influencing the factors behind a slowdown.
"That's why we are putting this scenario out front, right now," Peters said.
"Our [NZ First's] choice today relates to how best we mitigate, not worsen, their impact on as many New Zealanders as possible."
In terms of mitigating these impacts, National would've needed a new bag of tricks. And as per the above, I honestly don't think it had one.
What's more, it would've faced the same bunch of global challenges we're contending with now - the rise of protectionism, the threat of a nuclear war, concerns around the Federal Reserve increasing rates faster than expected, climate change, and so on.
So with the real factors affecting the economy being what they are regardless of politics, can those in denial of National losing the election honestly say the Labour-led Government is turning the light rain into a storm?
The policy piece that the Government can be scrutinised on
On the international affairs front, I agree with McLean who said: "Business wants a government that's committed to a trade agenda, committed to fighting in New Zealand's corner for access to markets. And I have to say, so far so good.
"After all, one of the first actions this government took was sign off on the CPTPP."
In terms of uncertainty around policy changes, the two that stand out as being legitimately concerning for businesses are around industrial relations reform and the ban of new oil and gas exploration.
As I've previously written, the Government mucked up in the way it implemented the ban without a robust consultation process.
What message does it send to other industries when the Government prioritises ideology over evidence provided to it from its own staff? Or when it's willing to stamp out an industry without consulting with it?
I also maintain the ban is inherently wrong, as gas is useful in the transition to a lower-carbon future.
As for the industrial relations piece, I haven't formed a view on whether concerns are well-founded, but I can understand why they exist.
Requiring employers to bargain with their employees on an industry or occupation level, even if they don't want to, is major.
Turning to the Government's two other key economic-related policy changes - KiwiBuild and tax reform - these were very well signalled and address legitimate problems.
What's more, if restricting foreigners from buying houses when we have a housing shortage, or levelling the playing field between the ways different asset classes are taxed, is enough to throw a business into a state of despair… well good luck to it.
A reality check for the diehard Nats
So, what would our business confidence figures look like if those who believed the fundamentals of the economy would be vastly different under a National-led Government, reconsidered their positions?
Sure, there will be some who have reason to believe the Government's policies are ill-conceived enough to send the country downhill.
But I suspect many more will weigh up the pros and cons and realise their level of confidence doesn't have much to do with the new government.
We are in a new stage of the economic cycle, the international landscape is evolving, and we need to evolve too. It's this need for change that's creating uncertainty.
But the faster businesses accept where we're at, the higher the likelihood they won't talk themselves into a self-fulfilling spiral of doom and gloom.