David Hargreaves ponders where the turbulent forces of a falling dollar, rising fuel prices and falling business confidence may take us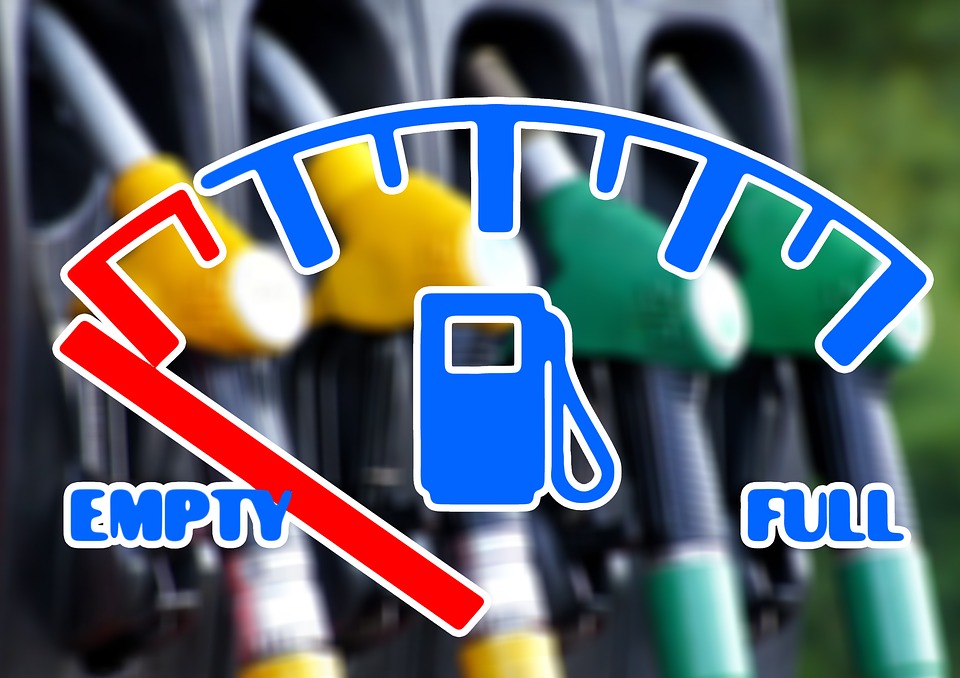 By David Hargreaves
It's definitely one of the less fun 'S' words.
The awkwardly contrived 'stagflation' is of course a combination of its two apparently contradictory parts - stagnation and inflation.
And while we are a long way away from being able to say that 'stagflation' is something New Zealand faces, well, I think there are some warning signs and I think the Government needs to be careful.
Inflation figures are always obviously watched with interest although in recent years it's been easy to think of inflation as a thing of history.
The next batch of inflation figures are released on Tuesday, October 16, and these will be watched with perhaps more interest than other recent releases have. 
Inflation up
The so-called 'headline' inflation is expected to be up. Economists are now picking that inflation will rise above the Reserve Bank's targeted mid-point of 2% by early next year.
One of the key drivers of course will be the spiking oil prices. As people will be well aware, it's costing more to gas-up at the pump at the moment.
This kind of imported inflation is one that is seen as transitory and to that extent the RBNZ is happy enough to 'look through', to use economists' parlance, short-term inflation spikes thus generated while focusing on underlying inflation as dictated by costs that are within the control of price-setters.
We've already seen from new, or I guess we can now call him 'near-new' RBNZ Governor Adrian Orr that he's prepared to entertain the risk of running the economy a little 'hot' in order to keep growth going - something his predecessor Graeme Wheeler was more than loathe to do. In part this is down to the new brief that Orr has inherited to also consider employment outcomes in the setting of monetary policy.
So, it is certainly to be expected that Orr will not express undue concern with the inflation starting to spike above 2%.
The concern would be if rising petrol prices spark other cost increases - as businesses start to recoup their increased costs. 
The other matter for immediate concern is the recent sharp fall in the value of the New Zealand dollar. This too theoretically increases business' costs and these costs potentially would be added on to the consumer.
Lousy timing
In the midst of all this you've got to say that this Government's decision to impose additional fuel taxes is beginning to look like lousy timing. And when I say the Government needs to be careful, then this is probably the biggest danger zone for it at the moment.
It does seem very strange indeed for the Prime Minister to be calling out the oil companies for 'fleecing' the public when the Government is seeking to piggyback the fleecers (is that a word?) by clipping the (very expensive) petrol ticket.
Hell hath no fury like a person spending what they think is too much for a tank of gas. And I don't think I'm exaggerating to say that high petrol prices, given the Government's fuel tax moves, could cost Labour the next election.
But this could all go a bit deeper than mere public dissatisfaction.
If it's costing people more to gas up the car, they will look to save that money somewhere. Likewise if businesses do try to recoup extra costs of imported goods through raising the prices, then consumers might cut back spending on said goods.
And remember, businesses are already down on confidence, which means they may be reluctant to plan ahead and spend ahead.
So, it's all looking more than a little dicey.
A meaningful slowdown?
Potentially we could see businesses attempting to put prices up, the consumer reacting by not spending, and therefore the economy starting to slow quite meaningfully. That would then likely lead to rising unemployment.
Now, I don't think any of this is a given. I've said very recently I don't think the economy will slow as much as perhaps business confidence surveys might suggest. But there are risks there and arguably the risks are rising almost by the day.
I actually do think the Government should rethink its fuel tax strategy not because it's such a bad idea but because the timing now probably tells you it's very risky.
It's to be assumed that the RBNZ will 'look through' the imminent spike in headline inflation and so won't hike interest rates. But equally, I don't buy into the thinking of some that it will actually drop interest rates either. I think the falling dollar mitigates against that. So, the RBNZ's likely to be a bit 'stuck' I think.
If businesses can't recoup increased cost of imported goods - and evidence of recent years show that particularly retailers will struggle - then more businesses going out of business and exiting operations cutting back on staff are very likely.
What this Government really needs to do is to keep the consumer spending, not recklessly, but sufficiently to keep the economy moving.
If people do go into their shells because they don't feel they can afford a tank of gas, then the ramifications are quite large. We might see more people looking to head offshore again, reversing the migration trends of recent times.
What about the houses?
We might see less people (even less) thinking they can afford a house - this at a time when this Government is starting to ramp up house building.
I'm still expecting this Spring and Summer to be quite good for the housing market, particularly as the rest of the country continues to play some catch-up with Auckland. But I'm now seriously wondering about what happens come next winter.
I think various of the things mentioned in this article may well all come together to produce an environment where we might actually start to see some meaningful drop in house prices.
That's obviously going to be good long term particularly for the young FHBs (IF they haven't already just bought) but could be a bit rough in the short term. And as I've stated before, I think a lot of the New Zealand psyche revolves around how house prices are doing and if people are sitting on stagnating or even falling house values then the mood of the nation ain't going to be that upbeat - which of course would further fuel non-spending and a further slowing of the economy.
The Government needs to lose some of the ingrained sense deep within it that 'business is bad'. Declaring war on petrol companies doesn't look like a winning strategy to me because it's just going to help to drive the consumer into his or her shell.
And right now we need to keep the wheels turning. The sun's still going to come up tomorrow morning, but I tell you what, there might be some fairly cloudy skies in a couple of years' time if we are not careful.