David Hargreaves says the interlinked issues of KiwiBuild, immigration and the overall housing market performance in 2019 will together be the key determinant of who forms a Government in 2020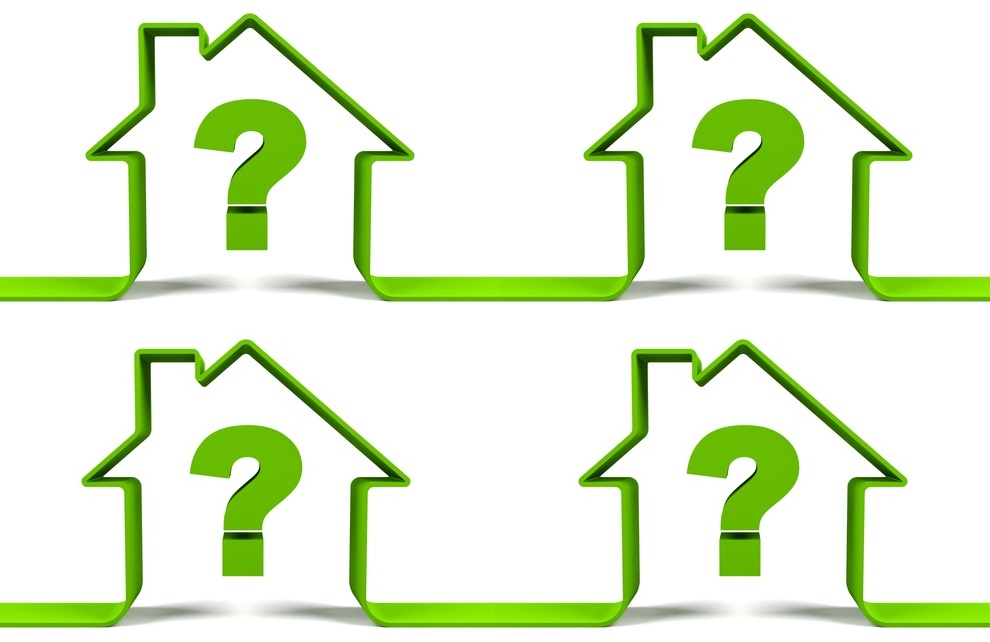 By David Hargreaves
You can probably argue that any year is a big year for the housing market.
I would contend though that 2019 is pivotal. 
What happens in and around the housing market in the next 12 months will probably decide who wins the election in 2020.
I say that because I think housing REALLY matters to Kiwis,  to a greater degree than is even realised. And I don't mean on a conscious level, I mean on the kind of level that makes you wake up in a good or bad mood in the morning without really knowing why. It's similar with the All Blacks. If the national rugby team is going well the nation is UP, if not, it is not.
But ask someone whether such things are really important to them and they may well say these things are not - because they don't truly realise themselves.
This stuff matters.
So, having said that, we can observe a housing market that is very finely balanced as we head into 2019.
Much will depend on three intertwining issues:
The Government's KiwiBuild initiative
Immigration
Whether house prices go up, down or stay flat
The last of the three points there will of course be influenced by the two points above it.
Immigration has been important because it has been a big factor in the developing and growing housing shortage, particularly in Auckland.
Immigration pressure on the housing market
Generally economists are predicting net immigration will continue to drop (as it has this year) from the very high levels (70,000+) seen in 2016 and 2017. If as expected though net immigration levels out at around 40,000 to 50,000 this will still keep pressure on the housing market.
I've been thinking that perhaps we might see a sharp reversal in net migration figures, with a swift upturn in Kiwis leaving the country. However, the most recent monthly figures from Stats NZ suggest maybe not. Not at the moment anyway.
But these figures will be important to keep an eye on in the coming year as they provide a kind of backdrop and context to the overall housing situation. 
The Coalition Government has backed right off its pre-election posturing (through the Labour Party) of knocking immigration down. So, it seems fair to think that 'the market' will decide what happens with the ebb and flow of the figures this coming year.
KiwiBuild pressure on the Government
Given that the Coalition is not attempting to knock large scale immigration on the head, this puts more pressure on KiwiBuild.
The KiwiBuild policy for me sits very firmly right in the middle of the whole housing issue. It will set the tone for the housing market. If it succeeds then housing shortages are reduced and hopefully more people get into first homes. People will feel good. If it fails then maybe the shortages become more acute, first home buyers miss out (they will not feel good) and maybe house prices go on an upward surge again. And we will know by the end of next year whether KiwiBuild is working or not.
I'm not prepared to start calling it a failure yet - as some already are - but it needs to establish some credibility. And some of the issues it has faced so far (perhaps the most baffling being a lack of interest from buyers) go beyond mere teething problems.
As I said recently, I think the Government needs a regroup and rethink on this policy over the summer period and must come back refreshed and with a clear plan in the New Year.
Losing its nerve?
I do think there's tentative signs already that the Government is losing its nerve and might be preparing the groundwork to start morphing KiwiBuild into a new wave of state housing provision. I really hope not. 
The Government has shown the will and good intention to genuinely do something about the New Zealand housing market imbalances that have existed now for so many years. It would be to everybody's benefit to have an equal balance of supply and demand and wow, wouldn't it be even better if we got our housing stock up to speed and got rid of the damp, cold, places. Okay, now I am dreaming I guess. 
But balancing supply and demand should be a feasible long-term aim. The Government just needs to keep its nerve. And as I've said before, finding some more money - a lot of it - for KiwiBuild would be a splendid idea.
Anyway, how that all goes is going to be an important backdrop to the housing market in total in the coming year.
What will prices do?
As ever, we are vulnerable to global shocks - and the possibility of some sort of GFC-type crisis does unfortunately look very real. That's if we escape the direct draft of the Aussie housing downturn (although I think we should, since the market is very different here).
But anyway, taking away the ever-possible threat of global shocks, there are a number of things to look out for as domestic influences.
It will be very interesting to see what the reaction is to the Reserve Bank's latest loosening of its loan to value ratio (LVR) lending limits as from January 1. And if the housing market behaves itself (IE doesn't take off), will there be further loosening of this policy? The next time the RBNZ is likely to consider the LVRs will be with its next Financial Stability Report in May 2019.
In reality it would probably be too soon for a further loosening of the policy then - unless the housing market starts the year on a bit of a slide. However, I reckon the November 2019 Financial Stability Report could well be a starter for further LVR loosening. That being the case we could enter 2020 with a near-normal lending market.
The big bank push
A caveat to that of course is whether the RBNZ's proposals for banks to carry much more capital than they do now go ahead as proposed. Much has been made about the possibility of higher lending costs under these proposals. Personally I think a more likely outcome would be for loans to simply be harder to get, that is that the banks would 'ration' credit. Let's see what happens though. The big banks tend to be pretty effective at pushing back against things they don't like. I think its almost inevitable the capital proposals will ultimately be at least watered down. We'll see.
Dealing with what we know absolutely though, the environment for borrowing should continue to be pretty good. It's looking less and less likely that interest rates will rise anytime soon (certainly not next year) and so even pretty large loans can be serviced.
Indeed current global conditions and a slowing NZ economy would suggest that the Reserve Bank might consider dropping official interest rates. If economists at the biggest bank, ANZ, are right, we could see an Official Cash Rate of just 1% (versus 1.75% now) by 2020. That would certainly help the borrowers and the housing market. 
Setting the mood
All things being equal then, conditions would seem fairly conducive for the housing market to at least plod on in reasonable fashion next year. In terms of setting the mood for the market then, the key things will be: Whether immigration does remain at high levels (bearing in mind the Government has backed off actively trying to bring migration down) and whether the Government's KiwiBuild strategy does seem to be making progress.
All these things will blend together and leave people either with a positive feeling about the housing market (and the Government) come the end of next year, or a negative feeling.
And its the positive versus the negative that will be crucial in the build up to the 2020 election.
At a superficial level the 2020 election's likely to be staged on tax. At a more fundamental level people are likely to be influenced by how they are feeling about the housing market. And that feeling, that mood, will be established by what happens over the next year, not the following one.
*This article was first published in our email for paying subscribers early on Friday morning. See here for more details and how to subscribe.