Although wholesale rates have bounced up after reaching record lows recently, banks continue to adjust their mortgage rates down. This time the cuts came with a matching term deposit rate cut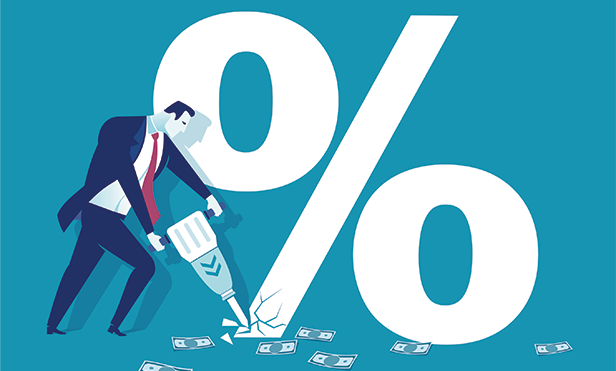 Kiwibank has tweaked its home loan rates lower in a mid-winter shift.
And it has cut some key term deposit rates as well.
There are three mortgage rate changes. Kiwibank has taken -20 bps off it uncompetitive six month fixed rate. At the new rate it is still uncompetitive, just less so. Today's reduction takes it to 4.79% and well above the 4.49% level on offer from ASB and ANZ, and miles higher than the 3.89% offer for this fixed term from the Co-operative Bank.
Kiwibank has taken -4 bps off its two year fixed rate, dropping it to 3.85%. That is a good rate, but is necessary to match offers of 3.85% already in the market from all the other major banks, and most of the challenger banks as well. Only HSBC Premier (3.79%) and China Construction Bank (3.65%) have lower rate offers for two years fixed.
The term where Kiwibank is standing out somewhat, is for three years fixed. Their new offer is 3.99% and all other main banks are offering 4.05% for this term. (Challenger bank SBS Bank also offers 3.99% and a couple of other minnows offer 3.89% or less.)
There are now only eight or so weeks - or less - until banks start their Spring season campaigns. But there will be no prizes for being late out of the blocks, especially when the market is in the doldrums.
But there might be growing questions about the viability of rates this low if the rise in swap rates that happened at the end of last week signal a turn from the downward drift we have been seeing since November 2018.
It is far, far too early to call a change to that drift yet, but since late June there has been no further weakness. In fact, since June 20, when all wholesale rates reached their historic lows, there has been a rise of between +7 and +10 bps depending on the duration.
Benchmark bond markets are hesitating before deciding which way their next drift will be - although dovish signals from the US Fed and the US economy (not to mention the trade war) tend to suggest they are unlikely to shift higher any time soon. One thing to keep an eye on is how "successful" US Treasury bond auctions are. Last week there were signs investors are tiring of accepting very low yields, especially when equity returns are healthy. There is no question the US yield curve is steepening; investors want to be paid more for long-dated debt. But it is not sure how that will play out in local markets in the face of a dovish Adrian Orr. But despite Governor Orr, US benchmark rates will be a key influence on our wholesale rates.
Kiwibank also trimmed -10 bps off their popular six and nine month terms. When rates are low and tight, this is a way they can 'pay' for the lower offers to borrowers without impinging on their net interest margin.
See all banks' carded, or advertised, home loan interest rates here.
Here is the full snapshot of the advertised fixed-term rates on offer from the key retail banks.
In addition to the above table, BNZ has a fixed seven year rate of 5.95%.