Westpac quickly follows BNZ with a 3.79% two year 'special', taking rate competitiveness to a new lower level, even before the Spring season starts. ANZ also follows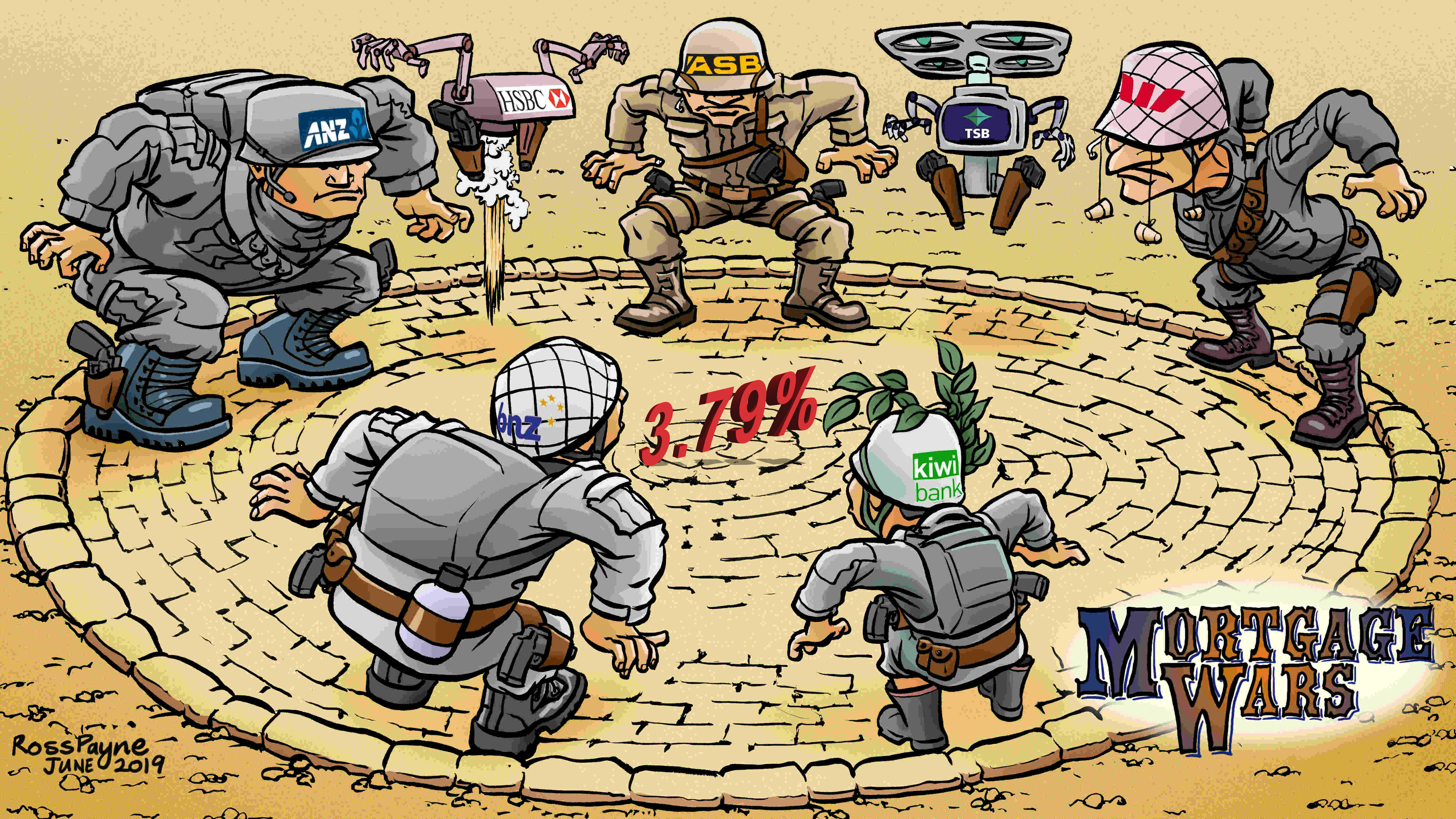 Not to let BNZ get ahead of them, Westpac has also now adopted 3.79% as their 2 year 'special' fixed home loan rate.
That matches BNZ (and TSB who have a price-match policy still in place).
It won't be surprising if other majors go there as well now.
Update: And now, ANZ has moved quickly to match its rivals. (ANZ is also cutting most term deposit rates.)
And that may mean some challenger banks will feel the need to dip even lower.
Don't forget we are still at least six, probably eight weeks away from the Spring real estate selling season, something that usually brings sharpened pencils by banks.
In the past four weeks, wholesale swap rates have not fallen - in fact we have recorded a +4 bps rise. But this has not stopped BNZ and Westpac from cutting -6 bps from their current 2 year fixed mortgage rate.
The Westpac change is effective on Wednesday, July 24, 2019.
See all banks' carded, or advertised, home loan interest rates here.
Here is the full snapshot of the advertised fixed-term rates on offer from the key retail banks.
In addition to the above table, BNZ has a fixed seven year rate of 5.95%.
Meanwhile, BNZ has lowered both its seven month term deposit rate and seven month term PIE rate by 10 basis points to 3.15%.
All carded, or advertised, term deposit rates for all financial institutions for terms of less than one year are here, and for terms of one-to-five years are here. And term PIE rates are here.