New Zealand's second largest home loan lender has trimmed two key fixed mortgage rates, matching key rivals but not pushing the boat out any further than they have to. Westpac follows too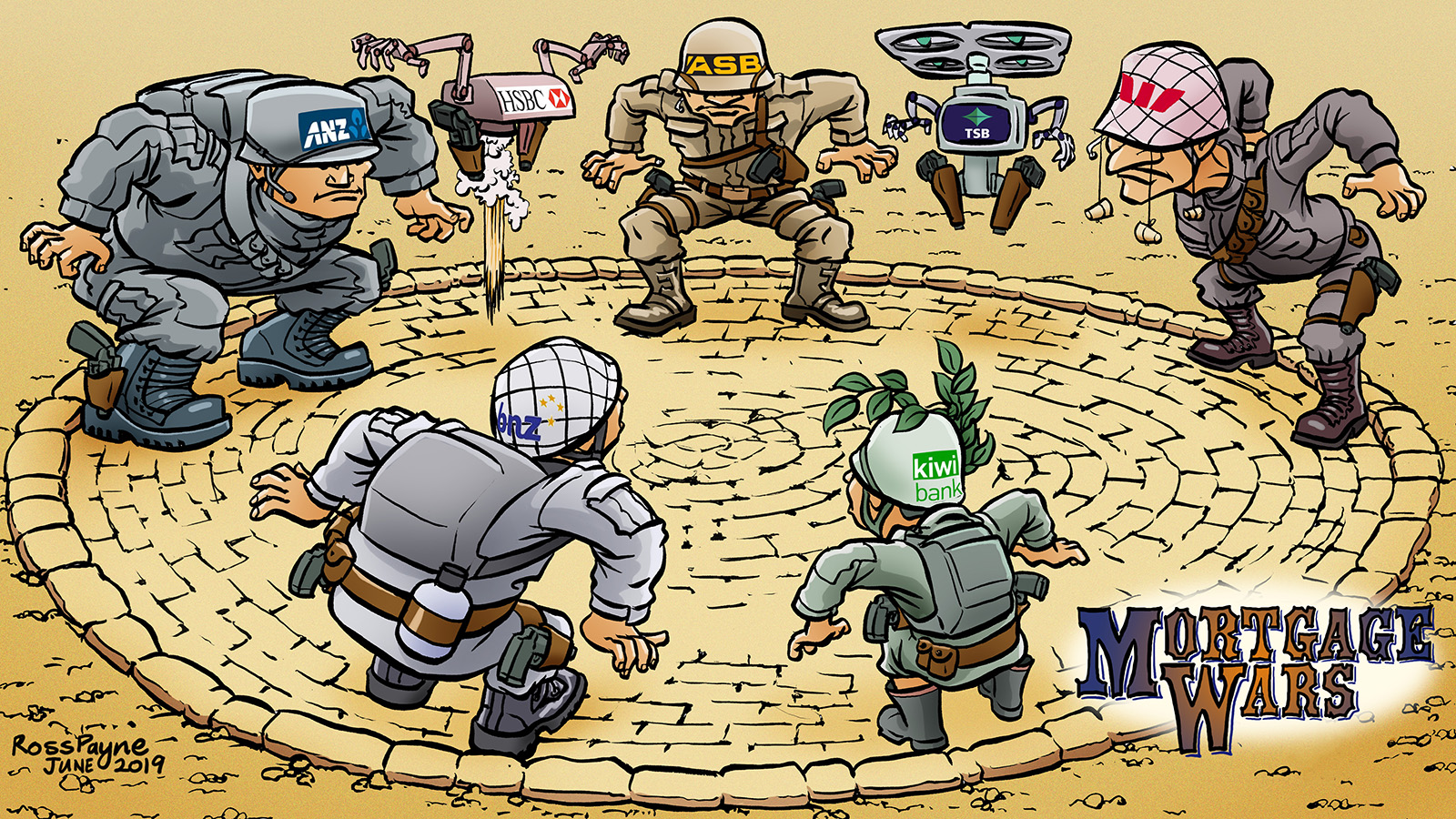 ASB is the next bank to move mortgage rates lower, although they are not breaking any new ground.
They too have adopted 3.65% as their one year fixed rate, matching ANZ and HSBC. But Kiwibank's 3.55% one year fixed rate is still the market leader for that term.
In some ways it is interesting that ASB hasn't chosen to match Kiwibank at this time, but if you have strong financials, we are hearing that most other banks will discount to that level if you push them.
ASB has also adopted 3.59% as their two year fixed rate. Again, this is just matching ANZ and it also matches Kiwibank for this term. 3.59% for two years is market-leading.
ASB's new lower rates are effective immediately. They also apply to Sovereign's home loan offers.
Also of interest is that ASB hasn't tried to match Kiwibank's sub-4% rate offers for four and five years fixed. Both the term deposit rate cards, and the wholesale swap rate curves suggest that premiums for longer duration fixed rate loans are no longer justified.
Update: Westpac has now matched ANZ and ASB one year and two year 'special' rates.
Here is the full snapshot of the advertised fixed-term rates on offer from the key retail banks.
In addition to the above table, BNZ has a unique fixed seven year rate of 5.70%.
All carded, or advertised, term deposit rates for all financial institutions for terms of less than one year are here, and for terms of one-to-five years are here. And term PIE rates are here.