ANZ follows rivals with reductions to some credit card purchase interest rates, however most banks still have cash advance rates above 20%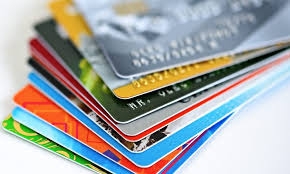 ANZ New Zealand, the country's biggest bank, is joining rival banks in cutting some credit card interest rates.
ANZ says it's simplifying its credit card products with ANZ Visa and ANZ Low Rate Visa to become ANZ Low Rate Visa.
This means the purchase interest rate for ANZ Visa customers will drop to 13.90% per annum from September 16 from 20.95%. The annual fee remains the same but will be charged in two six-monthly instalments of $17.50, rather than an annual payment of $35. ANZ's also making changes to the interest rates charged to users of its low interest and low fee business credit cards, see below for detail. However, interest rates on all other ANZ credit card products, such as Airpoints and Cashback, are unchanged.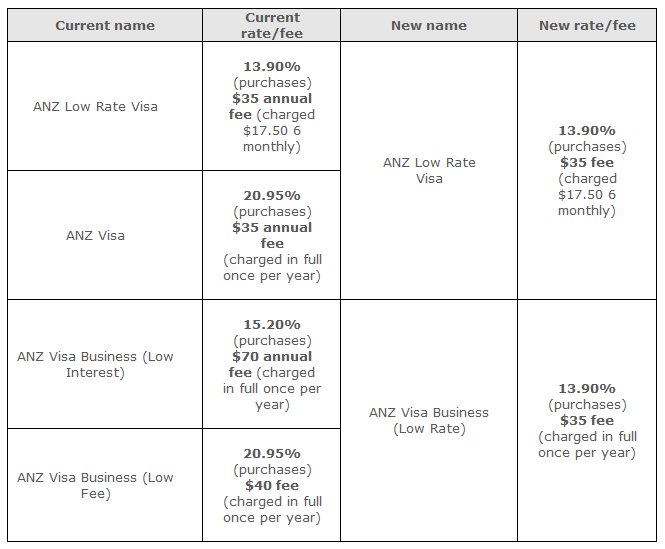 A long time coming
Reductions to credit card interest rates have been a long time coming, with broader interest rates having been on a steady downwards trajectory over recent years and new competition emerging from the likes of peer-to-peer lenders and buy now pay later service providers. 
In February banks were warned to proactively assist customers struggling with credit card debt to stave off potential regulatory action and loss of business to competitors. Late last year interest.co.nz called for a regulatory probe of the credit card market, and The Co-operative Bank's CEO David Cunningham called for a competition probe of the credit card market.
ANZ's move comes with most other banks having already moved to reduce at least some of their credit card purchase rates. Notably Kiwibank did so in June, dropping both its purchase rate and cash advance rates as low as 9.95%. 
Among the other big banks, ASB has a "Visa light" purchase rate of 13.50%, while both BNZ and Westpac have a "low rate" of 13.45%. Interestingly both TSB and SBS have purchase rates of 18.50% for their respective credit cards. In contrast The Co-operative Bank charges a "fair rate" of 12.95%.
In terms of cash advance interest rates, Kiwibank's range from 9.95% to 22.95%, and Co-op Bank's is 12.95%. All other banks' cash advance rates are north of 20%.
See details of all credit card offers here.
*This article was first published in our email for paying subscribers. See here for more details and how to subscribe.