Three more banks have cut term deposit rates this week and 3% offers are now very rare. We update where TD rates are being pitched now and point out the outliers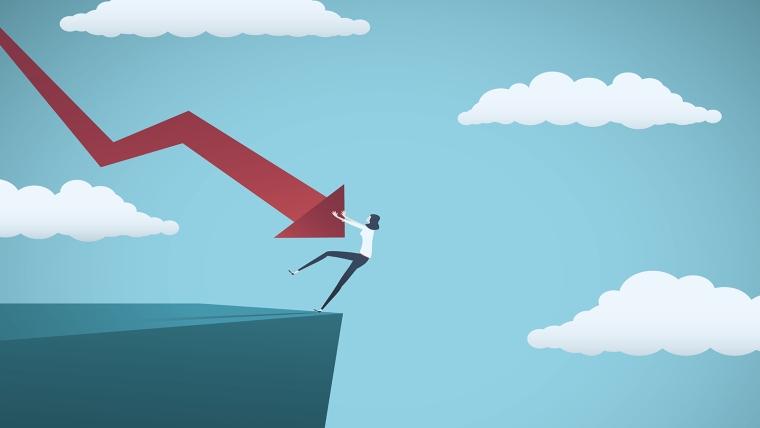 So far this week, three banks have cut their term deposit interest rates.
They include ANZ, the Co-operative Bank, and now ASB.
There may be others to follow.
These rates are still declining steadily since we last reviewed them on August 15. The corrosive impact of the 50 basis points Official Cash Rate rate cut keeps on working through, especially as these very same banks have been trimming their fixed home loan rates as well.
The latest reductions come even as wholesale rates have started turning up. In fact in the past week one year swap rates have risen +7 bps and two and three year swap rates are up +10 and +12 bps respectively off of record low levels.
But the 90 day and 180 day bank bill rates haven't moved in the same way and are now at their record lows.
For the popular ~six month rates, the best offers are from Heartland Bank at 3.00%. They also have the highest ~1 year offer at this time at 3.05%.
But no main bank offers any tenor at 3% or above, all the way out to five years.
ANZ's eight month 2.90% offer for eight months stands out among the main banks. And apart from Heartland, it also stands out among the challenger banks too. It is unusual when other banks are prepared to pitch their offers below that of the largest.
Almost no bank is making any attempt to offer higher rates for longer terms. In fact, in most rate offer cards, the highest rates are now at about the nine month tenor. 'Specials' are rare.
Given inflation is running at 1.7%, after-tax, after-inflation yields from term deposits are likely to approach zero at some point if this trend continues.
For readers looking for risk-free returns, we should also note that the 1.00% offer for the Government's Kiwi Bonds (for fixed 6 month, one year, two year and four year terms) is now available. As expected, Treasury cut it to this level soon after the OCR reduction. Even after that full cut, the relentless chiseling away at bank term deposit offers means that the premium from commercial banks over this risk-free benchmark continues to narrow.
That the Government now offers Kiwi Bonds at a -70 bps discount to inflation is not a great signal to those who need low-risk interest income. That will mean capital decumulation by retired people will be accelerating. Longer life expectancy may well put earlier pressure on social services and income support than Treasury is expecting.
The updated rates in the table below are the highest offered by each institution for the terms listed. You will, however, need to check how often interest is credited or paid. That important factor is not filtered in the table and rates with various interest payment/credit arrangements are mixed here. However, our full tables do disclose the offer basis. (The codes are explained here).
Our unique term deposit calculator can help quantify what each offer will net you.
All carded, or advertised, term deposit rates for all financial institutions for terms of less than one year are here, and for terms of one-to-five years are here.
The latest headline rate offers are in this table.
for a $25,000 deposit

Rating
3/4 mths
5 / 6 / 7
mths
8 - 11
mths
  1 yr  
18mths
2 yrs
3 yrs
Main banks
 
 
 
 
 
 
 
 
ANZ
AA-
2.30

2.80
2.90
2.75

2.70

2.70

2.70

AA-
2.35
2.80

2.70

2.70

2.60

2.60

2.60

AA-
2.35
2.80
2.75
2.70
2.60
2.60
2.60
Kiwibank
A
2.35
2.90
2.75
2.75
 
2.70
2.70
AA-
2.40
2.80
2.75
2.70
2.70
2.70
2.70
Other banks
 
 
 
 
 
 
 
 
Co-operative Bank
BBB
2.55
2.70

2.70

2.75

2.75
2.75
2.75
BBB
2.80
3.00
3.00
3.05
3.10
3.15
3.20
HSBC Premier
AA-
1.90
2.20
2.20
2.20
 
2.20
2.20
ICBC
A
2.55
2.90
2.90
2.90
2.90
2.95
3.00
A
2.15
2.90
2.85
2.85
2.80
2.80
2.80
BBB
2.50
2.85
2.85
2.75
2.75
2.75
3.00
A-
2.40
2.80
2.85
2.75
2.70
2.70
2.70