If you don't have a 20% deposit when buying a house, you will be facing some double hurdles. But there are banks who seek out these high-fee situations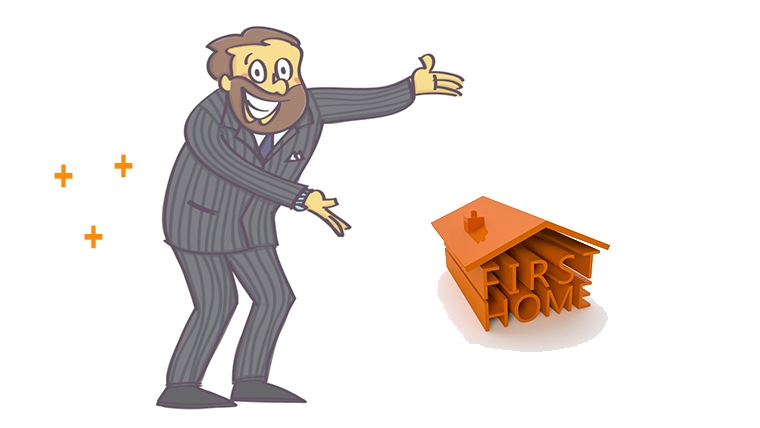 Low home loan interest rates have been here for some time. All banks offer rates starting with a "3" with many offers under 3.50% which are historically at record low levels.
But to get these rates you need equity in the transaction of at least 20%. And to get on to the 'property ladder' you need to start with a hard-to-save deposit.
Today's housing market data suggests that outside Auckland, a 20% deposit for a median house requires at least $105,000. For Aucklanders, that is a deposit of at least $175,000.
Data supplied to us by the Real Estate Institute of New Zealand shows that first quartile houses require a deposit of $80,000 outside Auckland, and $138,000 in the country's largest urban area.
Deposits at these levels are hard to accumulate. Committed and focused saving, probably involving KiwiSaver, is the only option - unless you also bank at the Bank of Mum & Dad (or win Lotto).
And if you don't have a 20% deposit, you are going to take quite an interest rate hit.
Typically, 'standard' rates are 50 basis points higher than 'special' rates. But they can be much more; for example at present the BNZ one year 'special' is 3.49% while its one year 'standard' is 4.45%, a premium of 96 basis points. Westpac has a one year 'special' of 3.39% and a one year 'standard' of 4.15% which is a 76% premium.
And low equity premiums are on top, adding another variable 25 to 150 basis points to the 'standard rates. (BNZ adds between 35 and 115 basis points for low equity situations on to their 'standard' rates.) How much depends on how far over the 80% loan-to-value ratio (LVR) you are.
It's an anti first home buyer situation essentially driven by the Reserve Bank (RBNZ) and its LVR policies. But bank policies take advantage of them in a way that the RBNZ isn't encouraging. The RBNZ applies 'speed limits' allowing some high LVR lending, just not too much. The RBNZ doesn't invoke interest rate penalties, they only limit the overall volume of high LVR lending that can be made. And they exempt new builds. But banks apply their 'standard' interest rates to all of them, plus they add low equity premiums. This is sort of a double hit given that the 'standard' rate is for situations where you don't have 20% equity, and the low equity premiums pile on higher rates for exactly the same condition.
Banks of course will point out the "higher risks" they are taking with this type of lending.
Some of them have a greater appetite for it than others. And others dip in-and-out of this type of lending.
ANZ, the nation's largest housing lender, has the least exposed on a weighted average basis. But ANZ is still lending about $4 billion to $5 billion into low equity housing situations. That is the same absolute level that ASB is committing and nearly the same as Westpac.
Kiwibank has the largest proportion of its mortgage book in low equity lending, but also the least dollar commitment. BNZ features in-between but distinguishes itself with a fast growing appetite for this type of lending.

In fact, BNZ has added almost $1 billion in funding for high LVR lending between March 2018 and September 2019, half as much again as ANZ and twice the growth by ASB. Westpac has actually pulled back by a net $135 million over this period.
If you need a high LVR loan, it seems that BNZ is the most receptive. Mind the interest rate gap, however.