BNZ makes further cuts to both home loan and term deposit rates, and resets its Standard mortgage rates lower across the board. The pace of reductions isn't slowing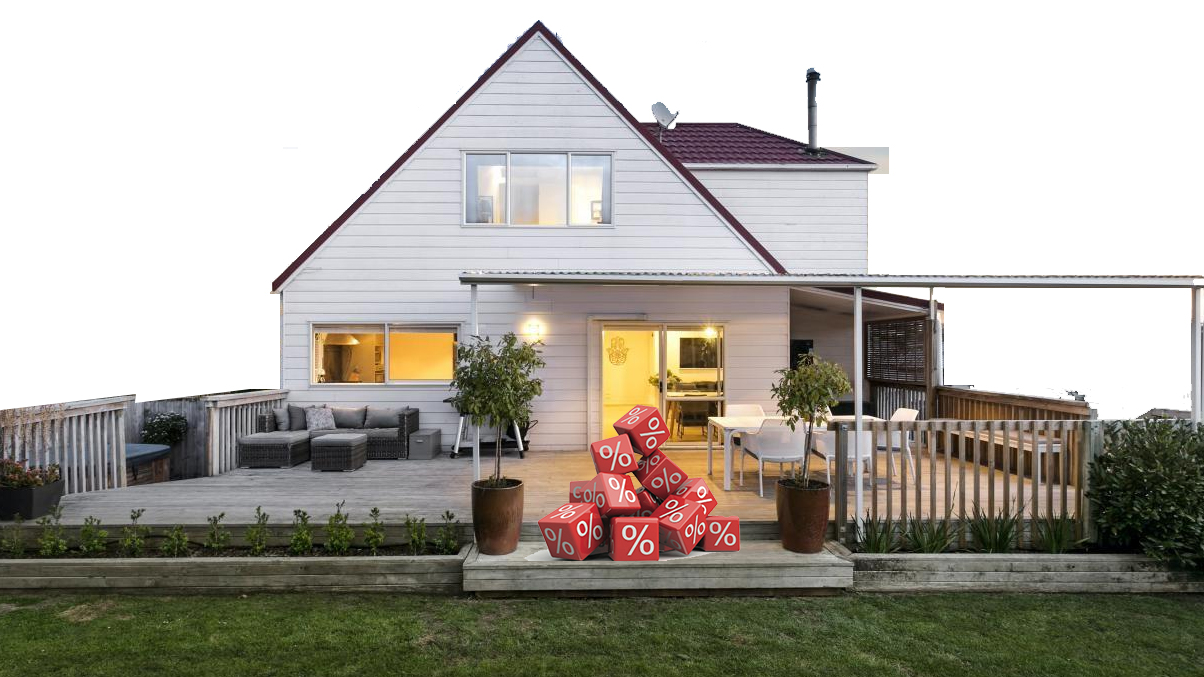 Things are getting "interesting" on the home loan front, - and getting grim on the savings front.
BNZ is back with more rate cuts.
This time it is targeting its 18 month fixed, and two hear fixed offers.
It has dropped its 18 month Classic rate by -20 bps to 2.79%, and its two year fixed Classic rate by -30 bps to 2.69%.
That means that the BNZ 18 month offer is the lowest offer by any main bank for that term.
And their new 2 year Clssic offer is equal lowest with ASB among the main banks.
It also means there is touching distance with the absolute lowest offers for both terms, both from HSBC at 2.65% for each fixed term.
Away from the low-rate tight forwards, the BNZ Standard rates are dropping as well. Up until now, BNZ has not passed on the lower rates in its Standard card. That mean't that borrowers who couldn't meet the 20% equity threshold were essentially out of play for them.
We featured that issue yesterday here.
Now BNZ has made some significant reductions to their Standard rates. They have cut all their Standard rates out to five years (but not their unique seven year rate).
And these cuts aren't small. To get them back in line, they have taken -36 bps from the Standard one year rate and -70 bps from their Standard two year rate. Other terms have been dealt to similarly.
And "the bank for New Zealand" has trimmed term deposit rates at the same time - again. These cuts line them up below most of their rivals, but interestingly they haven't been as aggressive as ANZ was on Tuesday. All the BNZ term deposit rates from nine months and longer are at 2% or higher, giving their offer a small premium over ANZ. But that is where the 'good news' stops. You will recall that BNZ last cut its term deposit rates just three days ago and their new rates now set them below ASB, Kiwibank, and a large part of the Westpac TD rate card too.
BNZ's new rates are effective Thursday, May 28, 2020.
BNZ and HSBC are the only two institutions who have all fixed rates from one to five years below 3%.
We should also note that fund manager Simplicity reduced its floating rate for its FHB member mortgage borrowers to 2.50% today. They say that just "180 names have been drawn" in their FHB member home loan ballot so far.
One useful way to make sense of these new lower home loan rates is to use our full-function mortgage calculators. 
And if you already have a fixed term mortgage that is not up for renewal at this time, our break fee calculator may help you assess your options.
Here is the updated snapshot of the lowest advertised fixed-term mortgage rates on offer from the key retail banks at this time.
In addition to the above table, BNZ has a unique fixed seven year rate of 5.20%, which is unchanged in this update.