The economic climate has brought interest rates to very low levels and the environment may have changed semi-permanently. Banks now vie to offer the lowest rates to their depositors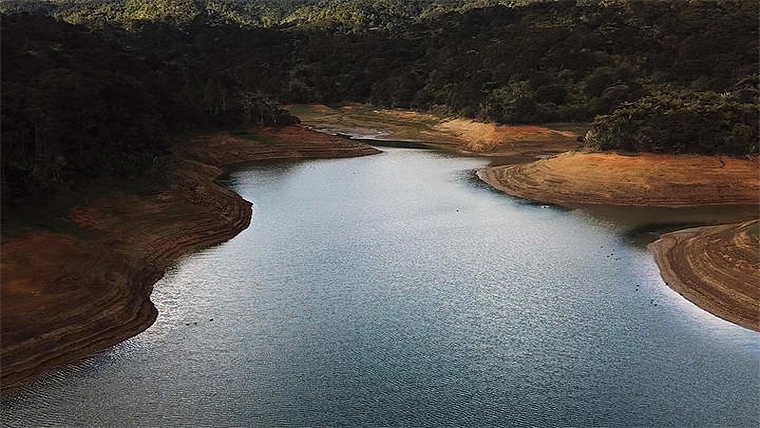 In 2019 we were able to make the point that banks protected their savings customers more than their borrowing clients when the central bank cut its official cash rate benchmark.
The year started with an OCR of 1.75% and ended at 1.00% and savers only felt part of that, especially those who invested in terms less than one year.
But the tables have been turned in 2020.
The OCR has fallen from 1.00% to 0.25% so far this year. But term deposit offers have fallen more than that.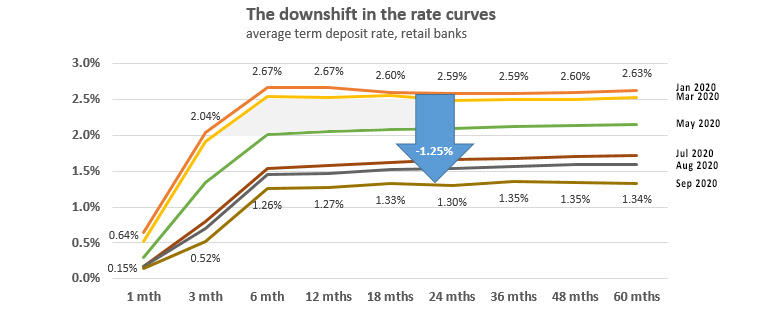 In fact, the cumulative reduction has been more than the OCR change and banks have tended to pass on this to their borrowing clients.
Regular readers will know the underlying reason; banks are awash in customer deposits and have far more liquidity than they can lend out in the current environment.
Deposits from households are up a heady +8% in a year.
And the deposits-to-loans ratio is now its best at 83.5% and its highest since RBNZ records started. This is a growing problem for bank stability because customers only want their funds held in short and very-short term deposit instruments, whereas borrowers want to borrow for long periods, as much as 30 years. For a banker, to fund short and lend long is asking for trouble when economic stress is high and rising. We are in that environment now.
So banks need to find long term committed funding, and that comes from wholesale markets. Even so, they haven't been fast enough to lock that in as household depositors have been loading up their deposit accounts faster than the treasurers can find and lock in long-term money (most of which is sourced offshore).
In this environment, few banks offer deposit interest rates designed to attract funds. In fact, the reverse is happening and offers tend to be grudging, minimum offers out of 'sympathy' for depositors - and don't count too much on the 'sympathy'.
The latest to cut term deposit rates to very low level is ANZ, but even their reduced offers are not as low as some of their main rivals. There is no client reaction or downside risk to having the lowest offer in the market at this time.
We have noted these levels before, but here are the mid-September updates.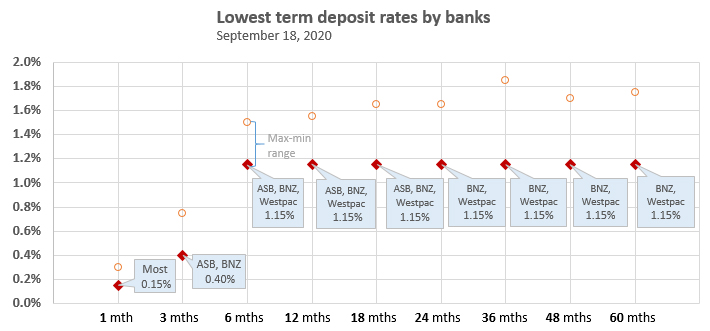 And the highest rates (even if they are high in the normal definition of the term) are as follows.