Another challenger bank goes below 2% for mortgages, as the 2021 home loan market swells on sharply rising demand. These challenger banks have opened up a 30 bps rate advantage over the main banks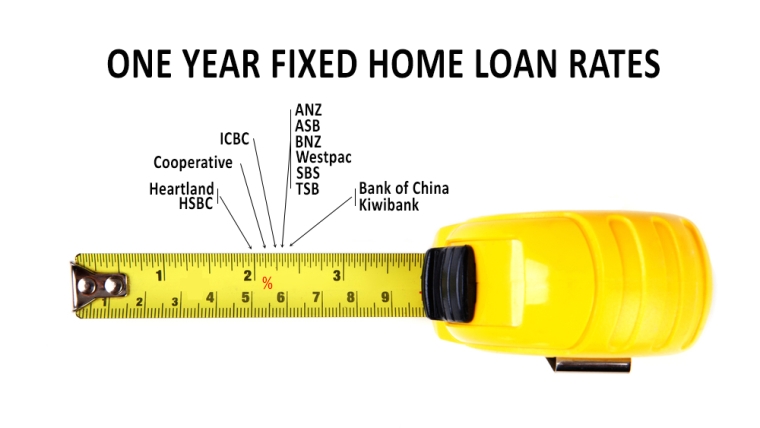 Local home loan rate offers continue to fall.
HSBC has cut rate offers sharply for fixed one year home loans by -26 bps to 1.99%, and its 18 month equivalent to the same rate.
That matches Heartland Bank's online offer for one year, and makes the HSBC 18 month offer the lowest of any institution for that term.
These new HSBC rates have a "digital only" option, like the Heartland Bank one. But they can also be accessed in traditional ways.
They say "interested parties should apply via the bank's digital application system on https://www.hsbc.co.nz/, after which a relationship manager will be in touch to assist throughout the application process, as required."
In December last year, they expanded their local Premier eligibility to include income as a qualifying criteria. Now a household income of $125,000 or more can be used as a qualification point.
Premier eligibility is for new clients who borrow $500,000 or more, or existing customers who borrow an additional $100,000 or more. There are other criteria, including minimum deposit and equity criteria.
Since the launch of ther RBNZ's Funding for Lending programme, local banks have been relatively restrained in taking this up. Three banks have availed themselves for about 4% of what the RBNZ has committed to.
And in the background, longer term wholesale rates have been rising. See more on this here.
But perhaps the biggest impact has been the surge in demand. That has meant that banks are under no pressure to cut rates when borrowers are lining up to borrow. Banks are more in a rationing stance, ensuring they get the best quality of new client.
Also note that Bank of China also trimmed its mortgage rate offers yesterday.
One useful way to make sense of these new lower home loan rates is to use our full-function mortgage calculators. Term deposit rates can be assessed using this calculator.
And if you already have a fixed term mortgage that is not up for renewal at this time, our break fee calculator may help you assess your options.
Here is the updated snapshot of the lowest advertised fixed-term mortgage rates on offer from the key retail banks at this time.
In addition to the above table, BNZ has a unique fixed seven year rate of 5.20%.
Update: An earlier version said the new HSBC rates were "digital only". This is incorrect. There is a "digital only" option but they are also available in the standard way by all qualified borrowers.