A kick higher in ANZ's raised term deposit offers may just be the start of rising rates for savers even if they are starting from an under-water position, below inflation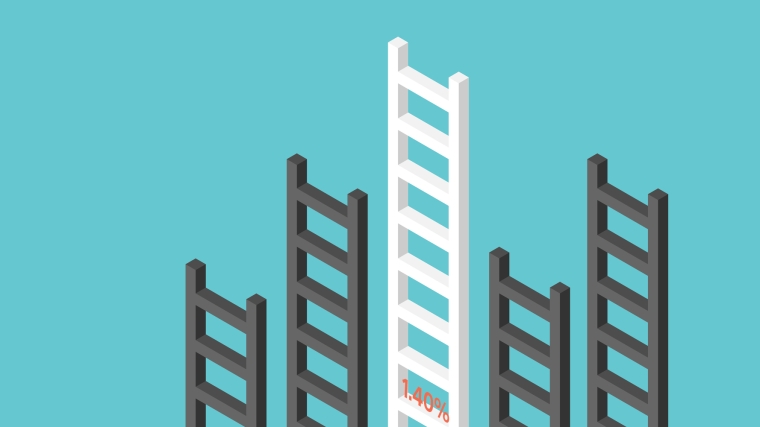 ANZ raised most of its fixed home loan rates on Tuesday ahead of Wednesday's Official Cash Rate review and Monetary Policy Statement from the Reserve Bank. The bank also raised all its term deposit (TD) rates.
These TD rate increases ranged from 10 basis points to 20 bps, and actually were more than the 10 bps to 15 bps increases in ANZ's home loan rate card.
As a result, ANZ now has the highest set of term deposit rates among the main banks for all terms out to five years.
But they are trumped at every term by Rabobank, which currently has the highest rate offers of any retail bank in New Zealand.
Most of these increases are being motivated by wholesale rate changes. The current swap rates have priced in an OCR rise of 25 bps, and quite a bit more.
Swap rate trajectories are set in the wholesale markets based on expected influences from a number of sources. At the shorter end (three years and less) the RBNZ's policy positioning and OCR levels exert quite an influence, and these in turn are set in response to the overall health of the economy. Also influencing swap rates are international money markets, and these influences dominate at the longer end, five years and longer. But they still cast a background shadow over the local short rates.
From here, a lot depends on the RBNZ. And will it be more than the actual OCR that sets the future direction. A surprise OCR change (or no-change) will get a swift market reaction. But so too will the RBNZ commentary and data released after their meeting. Usually these signals have a substantial influence on the short term rates and outlook.
Of course, this is exactly how the RBNZ works as a central policy influencer. It rarely changes an actual market rate or intervenes in monetary supply. It has recently of course, to hold rates down, but it much prefers to send signals so that "the market" does its heavy lifting. In its drive to revert to a new normalised monetary situation, it will be backing off the direct intervention activity and shifting to sending subtle and not-so-subtle signals to the market, so that wholesale rates get repriced based on these new expectations.
Not in the table below are four and five year rates. Ten banks now have five year rates above 2% with Rabobank's 2.25% the highest offer at the moment
But with inflation running at over 3% and ANZ saying it could top 4% before it retraces, term deposit rates at current levels are not attractive for savers. Take out income taxes and they are even less attractive. They may be better than nothing but that is a defeatist standard, and there are other alternatives, even it they do have higher risks.
One easy way to work out how much extra you can earn by switching is to use our full function deposit calculator. That will not only give you an after-tax result, you can tweak it for the added benefits of Term PIEs as well. It is better you have that extra interest than the bank.
The latest headline rate offers are in this table with the markings for changes this week so far.
for a $25,000 deposit

Rating
3/4 mths
5 / 6 / 7
mths
8 - 11
mths
  1 yr  
18mths
2 yrs
3 yrs
Main banks
 
 
 
 
 
 
 
 
ANZ
AA-
0.60




+0.15

1.10




+0.10

1.20




+0.15

1.40




+0.20

1.40




+0.20

1.60




+0.15

1.75




+0.15

AA-
0.45
1.00
0.90
1.20
1.25
1.40
1.70
AA-
0.45
1.00
1.10
1.25
1.30
1.50
1.70
Kiwibank
A
0.45
1.05
0.95
1.20
 
1.50
1.50
AA-
0.45
0.80
1.00
1.20
1.25
1.45
1.70
Other banks
 
 
 
 
 
 
 
 
Co-operative Bank
BBB
0.40
1.00
1.00
1.20
1.25
1.45
1.70
BBB
1.00
1.00
1.30
1.30
1.15
1.20
1.35
HSBC Premier
AA-
0.45
1.00
1.10
1.20
 
1.40
1.70
ICBC
A
0.60
1.15
1.20
1.35
1.40
1.50
1.75
A
0.40
1.35
1.25
1.55
1.55
1.70
1.90
BBB
0.50
1.00
1.20
1.30
1.25
1.35
1.55
A-
0.45
0.90
1.00
1.20
1.25
1.40
1.70