Personal Finance
/
analysis
Term deposit rates are moving up, following mortgage rates, and wholesale financial pressures. But there's no evidence the smallness of the recent increases are out of line with how they have always moved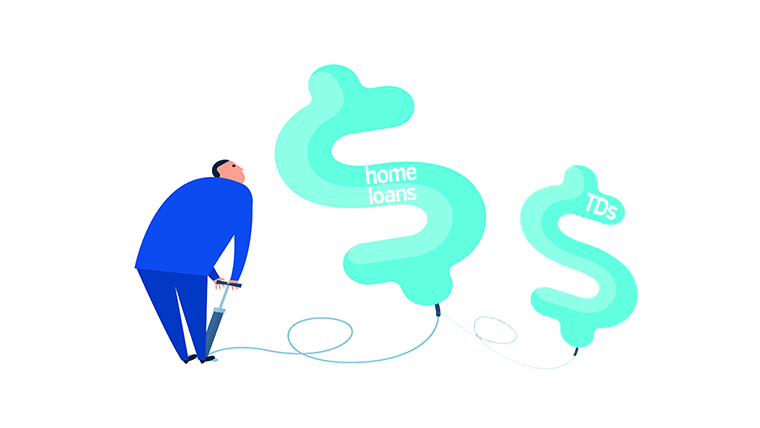 Rising inflation is heightening expectations of higher interest rates, with the Reserve Bank set to review the Official Cash Rate next Wednesday, February 23.
That is moving wholesale interest rates up, which typically moves up home loan rates. And some of that momentum is spilling over to term deposit rates, which have also been moving higher.
On Friday, ASB and BNZ both announced higher term deposit rate offers. They are just the latest in a series of rises from almost all institutions.
But the increases are not huge.
For most of the past 20 years, the difference between a one year fixed mortgage rate and a one year term deposit rate wobbled around between 1.00% and 1.50%.
But between June 2018 and June 2020, that fell below - well below - the bottom of that band. That was a rare occurrence. And it did insulate savers from the fierceness of the period of very low rates.
Currently however, we are at the top of that range.
And as mortgage rates rise, because the public policy work to tame inflation will see official rates rise, it is reasonable to expect more commensurate rises in term deposit rates.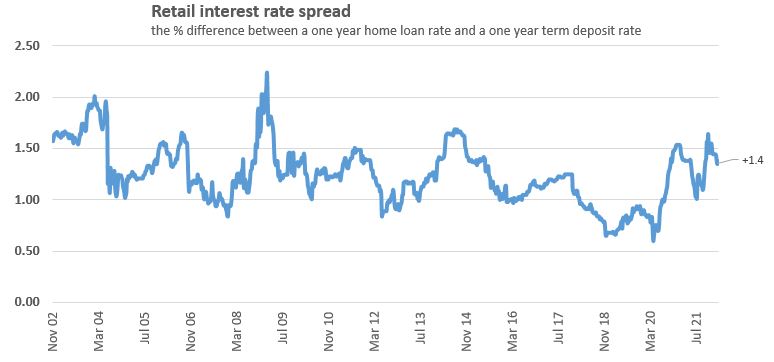 Even though we are in a period of 'financial repression' (that is, savings returns are less than inflation), for term deposit savers it will always be better to get a higher rate than not, to minimise the pressure on their nest-egg. Savers will hope the Reserve Bank can win its battle with inflation because inflation is a thief of savings. Some short term pain will be the cost as almost all savers are aware. But it will be much worse if the Reserve Bank doesn't succeed in taming inflation.
An easy way to work out how much extra you can earn by switching is to use our full function deposit calculator. We have included it at the foot of this article. That will not only give you an after-tax result, you can tweak it for the added benefits of Term PIEs as well. It is better you have that extra interest than the bank.
The latest headline rate offers are in this table.