Net household financial assets reach highest level ever in 2013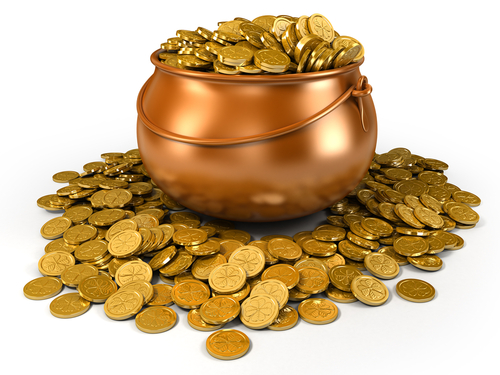 New Zealand Inc, as measured by household financial assets, had a strong 2013, according to new figures released by the Reserve Bank.
The figures for the 2013 calendar year show that total household financial assets (not including house values) rose in dollar terms by the most ever - $25.902 billion - and by the highest in percentage terms (10.8%) since 2006, to reach a new high of $265.309 billion.
Liabilities rose a bit too, though, with the 5.66% increase to a new high of $202.798 billion (most of that is mortgages) being the biggest percentage rise since that seen in 2007 during the height of the last housing boom.
But the rise in assets was faster and led to a thumping 38.96% increase in net financial assets to a new record figure of $62.512 billion. That beats the previous high water mark for a calendar year of $54.307 billion in 1999.
Before anybody gets too carried away, however, it is worth throwing in the fact that the figure for 1999 would, according to RBNZ's inflation calculator, buy goods to the value of around $77 billion now, while the net figure as of 1986, at $51.677 billion, would buy goods worth over $103 billion now.
Still, the latest figures represent a strong bounce back from the position in 2008, when - courtesy of the global financial crisis - the household net financial assets had shrunk to little more than $12 billion.
For those who reckon such figures are meaningless without house values, the house value figures for the full 2013 year have not yet been released. However, as at September, house values were given as $708.146 billion, up 10.3% from September 2012. The net equity in those houses was given as $521.93 billion, up a touch under 12% compared with 12 months earlier.
To go back to the annual financial asset figures, the household disposable income in 2013 was in total $137.863 billion, up 1.45% from $135.889 billion in 2012,
A key figure the Reserve Bank follows, with some concern, is the percentage of household financial liabilities to disposable income.
The household liabilities first hit 100% of disposable income in 2000 before rapidly climbing to a peak of as much as 153% of disposable income in 2010. The figure then dropped as low as 142% as households reined themselves in following the GFC, but the ratio has been rising again recently and stood at 147% at the end of 2013, up from 145% in 2012. This ratio could be expected to increase now that set household commitments - through higher interest rates - are going to begin rising again.
The RBNZ will be watching.
For those whose glass is half full, however, a more jolly figure is the ratio of household assets to disposable income, which hit 192% at the end of last year, up from 181% in 2012. In the sharemarket fuelled glory year of 1986, the ratio actually hit 197%.
And the ratio of household net financial assets rose to 45% of disposable income from 36% the previous year - which sounds good till you go back to 1999 when the ratio was as high as 80%, or the 1986 sharemarket frenzy year, when the ratio was a mouth-watering 150%.
To go back to the beginning and the figure of $265.309 billion for total household financial assets for 2013, big contributors to the record $25.902 billion increase in the annual figure came from a rise in financial deposits to $129.02 billion from $118.549 billion in 2012, an increase in managed funds to $35.189 billion from $31.401 billion, a rise in direct NZ sharemarket investments to $24.714 billion from $20.173 billion, and an increase in superannuation funds to $42.742 billion from $36.535 billion.
On the latter figure, it is worth noting that "other" superannuation investments stood at $22.787 billion, virtually unchanged from their value in 2007. The big difference in the overall superannuation figures has come from the rise from nothing in 2007 to a figure of $19.955 billion invested through KiwiSaver as at the end of 2013.
If you took away the nearly $20 billion automatically stashed to one side through KiwiSaver, the household finances as of the end of 2013 wouldn't look anywhere near as rosy.