Is this as good as it gets when it comes to mortgage rates? Some observers think so as streams of borrowers consider breaking their fixed term loan contracts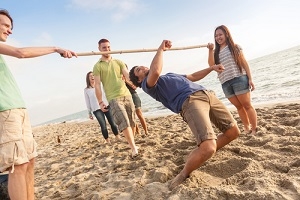 How low can they go?
Mortgage rates are at record lows, and it seems as soon as we think they can't go down any further; they're cut again.
BNZ tapped into new territory this week, dropping its carded 2-year fixed rate to 4.39%, just 4 basis points above the lowest 1-year fixed rate.
Westpac has since followed, cutting its 2-year fixed rate to 4.49%. 
The average 2-year fixed rate across New Zealand banks is now at 4.91% – down from 6.13% a year ago. The floating rate is at 6.04% – down from 6.72% a year ago.
But experts say those holding their breath for further cuts risk end up running out of oxygen. In other words, they reckon this may be as good as it gets.
Mortgage rate cuts unlikely to follow another OCR cut
Addressing the impact of monetary policy first, the chief executive of the Cooperative Bank, Bruce McLachlan, believes we won't see banks cut rates if the Reserve Bank (RBNZ) cuts the Official Cash Rate (OCR) again this year.
While we have seen banks announce cuts to their rates immediately after, if not before, the RBNZ has made its three 25 basis point cuts this year, McLachlan says it'll be a different story if the OCR was further cut from where it is now at 2.75%.
With the market assuming a further cut this year, this has already been priced in, he suggests.
However, if the RBNZ makes two or three more cuts to the OCR, McLachlan believes we may see rates drop further.
"Do you believe the RBNZ, or do you believe some of the other economists who believe inflation's down for longer?" questions McLachlan.
He maintains there'll only be one more cut, as the economy isn't in such a bad state that it requires more.
Banks can't cut more and remain competitive
Competition between banks in the mortgage market may be rife, but McLachlan doesn't think there's enough fuel in the tank for banks to outdo BNZ's latest cut.
"I doubt that any bank can attain an appropriate return on capital at those current relativities between deposit and mortgage rates.
"I don't think there's any further room for competitive side margins to go any lower for a sustainable business. That doesn't mean people won't take it lower. The competitive pressure has reached as far as it should go, so all round I don't think there's any further downside in rates from these levels.
"How can anyone have a concern fixing in the mid 4%s. That's the lowest it's been in my lifetime. You're not losing."
Deposit rates can't go lower
Squirrel Mortgages managing director, John Bolton, says it's important not to fixate on the OCR in the discussion, as while changes to the OCR impact 6-month and 1-year fixed mortgage rates, longer term rates don't respond that directly to minor OCR movements.
He expands on McLachlan's comments on banks' profitability – ie the spreads between their lending and deposit and wholesale borrowing rates – saying banks can't drop their savings rates anymore if they want to attract depositors.
He points out the OCR is close to the lows it was at during the Global Financial Crisis, yet credit spreads have contracted hugely since then.
In other words, depositors are no longer getting higher returns for higher risk investments. The differences have been smoothed out, but what depositors get is still really low across the board.
"There's almost like a natural floor in terms of how low they can lower the deposit rate," says Bolton.
Furthermore, he points out "Overseas money is already incredibly cheap and can't get cheaper. How much less than zero can you go?"
Rumours that mortgage rates would drop below 4% haven't eventuated
"I don't see a lot of things out there that would point to borrowing costs getting much lower than they are at the moment. I really do think they've bottomed out. That doesn't mean they couldn't go down a smidgen more," Bolton says.
He says there were rumours floating around last week a smaller bank was gunning for a headline-grabbing cut below 4%, but that hasn't eventuated.
He maintains if any bank was to cut rates further, it would be a smaller bank, prepared to trade off profitability.
Go2Guys mortgage adviser Campbell Hastie agrees there's been a bit of talk about mortgages rates being dropping to the high 3%s, but doesn't believe they'll get there.
He notes only a small number of borrowers are being enticed enough by the low rates that they're locking themselves into 5 or even 10-year fixed term contracts.
Hastie says a number of people are locking a portion of their mortgages into fixed shorter term rates, and floating the other portion in the hope of nabbing a lower fixed rate in the near future.
Suffering from "post-fixing dissonance?" To break or not to break?
Hastie, Bolton and McLachlan say low interest rates have prompted an influx of borrowers to consider breaking their fixed-term contracts, to capitalise on the cheaper rates on offer.
McLachlan says this has been happening for the last six months, but has really escalated within the last month.
Hastie and Bolton say a number of their clients have inquired about breaking, but most have realised it's unlikely they'd be better off by the time they paid the break fee.
Hastie says breaking because a bank isn't giving you the interest rate you'd like, isn't usually a worthwhile enough reason.
"For some people, the benefit is so small, they're actually better to not drink that daily flat white. It's a $5 a day difference," he says.
"Break fees are there for a reason and it's not just to cover costs. It's a retention policy."
Bolton says he has a number of clients who fixed at mortgage rates in the mid-5%s and are now suffering from "post-fixing dissonance".
He adds that further to paying break fees that tend to equate to the interest saved, all of the cash contributions come with a clawback, so if you refinance with another bank within a certain period of getting the cash back, your bank can reclaim the cashback.