Kiwibank cuts more mortgage rates, tightening up bank offers across the board. It also trims a set of term deposit rates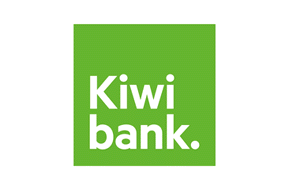 Starting this week, Kiwibank has reduced three of its longer fixed home loan rates.
But none of these reductions push its offers to market-leading levels.
It has joined most of the main banks in offering 4.49% for three years fixed, in their case this results in a -36 bps reduction. But it has chosen not to match ASB's 4.39% offer for this term, which is the market-leading position.
It has reduced its four year fixed rate by -20 bps to 4.99%. That is 'competitive' with mpost banlks, but not as low as the offers from ASB, or SBS Bank (who has the market-leading four year rate).
And it has set its five year rate at 5.09%, a -30 bps drop. But again, this is not especially notable.
This is on top of the market-leading 4.19% rate launched last week (joining HSBC Premier, and SBS Bank). TSB was the next to follow.
In conjunction with these cuts, Kiwibank has also reduced its term deposit rate offers. Rates for nine months, 2, 3, and 4 years have been reduced by -10 bps. Rates for five years have been reduced by -15 bps. But, Kiwibank have raised its six month term deposit offer by +20 bps to 3.45%, a level that is notable in comparison with other banks, but actually lower than the 3.50% rate they were offering previously for a nine month fixed commitment - but has now been reduced to 3.40%. So it's an overall reduction.
See all banks' carded, or advertised, home loan interest rates here.
Here is the full snapshot of the fixed-term rates on offer from the key retail banks.
In addition to the above table, BNZ has a fixed seven year rate which has been reduced recently to 5.95%.
And TSB still has a 10-year fixed rate of 6.20%.