Benefits of making lenders disclose the effective cost of credit, by combining interest rates & fees, deemed not sufficient to warrant the costs and complexities, MBIE says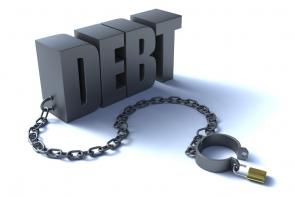 The Government considered and rejected the idea of forcing lenders to disclose the full cost of debt in one percentage figure, by combining both the interest rate and fees charged to borrowers to give an effective interest rate, in its recent review of credit regulation.
The effective cost of credit was highlighted in a recent interest.co.nz story on Gem Finance personal loans. The interest rate offered by Gem, part of Latitude Financial Services, is advertised as 12.99%. However, interest.co.nz calculated that when fees are added the effective interest rate is 26.2%.
The recent Ministry of Business, Innovation & Employment (MBIE) discussion paper reviewing credit regulation, as the Government moves to crackdown on loan sharks, canvassed the idea of mandating the effective cost of credit. One of three options touted for addressing unreasonable fees was returning to disclosure and advertising based on what MBIE termed an equivalent interest rate.
"Under this option, regulation of mandatory fees would be removed, and interest rates and fees would be bundled into an 'equivalent interest rate' for disclosure and advertising purposes. This would be similar to the 'annual finance rate' used prior to the Credit Contracts and Consumer Finance Act coming into force in 2004, and the annual percentage rate (APR) used in other jurisdictions such as the United States and the United Kingdom," MBIE's paper said.
In additional information in support of the discussion paper MBIE went into the perceived benefits and costs of introducing an effective interest rate regime, saying care would need to be taken to avoid problems that caused the annual finance rate to be abandoned in the past.
These included:
a. Some fees were excluded from the annual finance rate, while the status of others was unclear. Some lenders would make efforts to exclude fees from the annual finance rate where possible, resulting in annual finance rates generally understating the cost of credit.
b. The annual finance rate was difficult for consumers to interpret and make decisions based on it.
c. The annual finance rate was not generally disclosed in advertisements, which made it unhelpful for consumers who were trying to find the best credit offer. By the time it was disclosed to consumers, they were already psychologically committed to the loan.
In terms of the benefits of disclosing the effective cost of debt, MBIE said doing so could improve the comparability of credit offerings by ensuring that mandatory fees are taken into account by borrowers, who might otherwise focus only on the interest rate. Additionally lenders would no longer need to ensure that mandatory fees were reasonable. This means they would not need to perform cost calculations for most fees, or deal with difficult apportionment issues in determining which costs are closely connected to specific lending activities, MBIE said.
'Significant transition costs for lenders'
Costs of an effective cost of credit regime would include "significant transition costs" for lenders due to the need to change all advertising and disclosure of interest rates and fees, said MBIE.
"Disclosure of equivalent interest rates in a timely and accurate way is likely to be challenging. Where mandatory fees are charged, equivalent interest rates have an inherent limitation of only representing the cost of credit for a contract for a particular term and amount. They are also difficult to apply to revolving credit contracts, as the balance varies over time depending on advances and payments made."
An MBIE spokeswoman told interest.co.nz there were a range of views from submitters on the merits of effective interest rate disclosure.
"However, it was not favoured in subsequent analysis as its benefits were judged not to be sufficient to warrant the added costs and complexities that it would create. For example, some products are difficult to capture with an effective interest rate, such as revolving credit, and there is a risk of inconsistent treatment of some fees," the MBIE spokeswoman said.
"The preferred option for addressing the impact of fees, subsequently agreed by Cabinet as part of the Government's review of the Credit Contracts and Consumer Finance Act, was to strengthen the enforcement of the existing prohibition on unreasonable fees by requiring lenders to substantiate that their fees are reasonable, i.e. rather than the Commerce Commission having to prove that a fee was unreasonable. This is a relatively straightforward and low-cost extension of the existing law and should help to ensure that fees only recover reasonable lender costs."
Commerce Commission highlights limitations & mitigations of these
In its submission on MBIE's discussion document the Commerce Commission also addressed the effective cost of credit, or comparison rate, option. The consumer watchdog said of the 217 websites included in its lender website review, 20% advertised an annual interest rate of more than 50%.
"This is not a rate reflecting the annualised total cost of credit including interest and fees, which can be used to compare the actual cost of borrowing from different lenders. We would expect the percentage of lenders offering a comparison rate of over 50% to be much higher," the Commerce Commission said.
Bundling interest rates and fees into an annual percentage rate for disclosure and advertising purposes could improve borrowers' ability to compare competing credit products, the Commerce Commission said.
The consumer watchdog said it understood the proposal was for an effective interest rate to be used in advertising and general methods of disclosure such as disclosure online, but individual borrowers would still require disclosure of the particular interest rates and fees, and potentially the equivalent or effective interest rate applicable under any cap, that applied to their particular loan.
"To this extent, the option has some limitations if the borrower's particular loan varies from the product used to calculate the advertised comparison rate. It has some potential to confuse, rather than assist, some borrowers to compare lender offerings," the Commerce Commission said.
"We also note the criticisms of this requirement when it was used in the past. Any decision to return to this option should involve careful consideration of the identified shortcomings."
It notes that in recommending dispensing with a finance rate in 1999-2000 credit reforms, the Ministry of Consumer Affairs cited limitations with annual finance rates, including issues relating to the timing of disclosure and a lack of clarity about what fees should be included. Additionally there were issues about this option's effectiveness when comparing loans of different amounts or time periods. 
"We agree that there can also be difficulties calculating a comparison rate for revolving credit products. Consideration should be given to whether these limitations undermine the benefits intended by adoption of a comparison rate," said the Commerce Commission.
It went on to suggest some limitations in the use of an effective interest rate could be mitigated by:
1 Requiring any comparison rate to include fees that are unavoidable for the borrower entering into the loan. For example, the comparison rate should take into account unavoidable brokerage or establishment fees.
2 Requiring lenders to use a comparison rate in all advertising and to give the comparison rate the same prominence as any other interest rate used.
3 Requiring lenders to include a warning about the limitations of the comparison rate in any advertising such as a warning that the comparison rate might change depending on the length of the loan.
4 Requiring lenders to disclose the amount of the comparison rate for the borrower's particular loan in initial disclosure documents together with the total cost of credit for the loan.
The Commerce Commission also suggested that if a comparison rate was adopted the CCCFA should retain a high-level regulation of fees. This would include;
1 Enabling the Commission at the very least to continue to act in cases where lenders charged fees for services that were not performed or where the fee was excessive or unconscionable; and/or;
2 Ensuring that default fees and credit fees that were not included in a comparison rate (such as prepayment fees) were reasonable; and/or;
3 Requiring lenders to advertise a comparison rate as well as ensuring that their credit fees were reasonable under the existing law. This would give consumers two points of comparison, the comparison rate and the annual interest rate.
The three MBIE discussion paper options considered for tackling unreasonable fees, including their pros and cons, feature in the table below.
*This article was first published in our email for paying subscribers early on Wednesday morning. See here for more details and how to subscribe.