ANZ has announced more reductions, this time to most term deposit rates. And they are signaling that premium interest for their main bonus saver account will be cut by -25 bps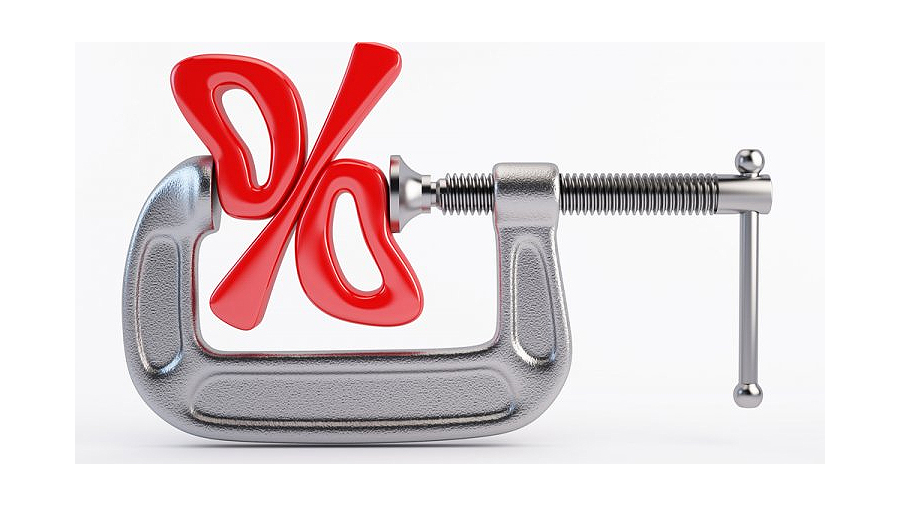 ANZ has announced a wide range of reductions in term deposit rates and signaled a drop in their bonus saver premium rate.
Effective Monday, May 20, New Zealand's largest bank is cutting between -5 and -15 bps from all their term deposit rates of five months and longer. Earlier in the month they had already cut their three month rate offer.
The largest term deposit reduction applies to their five month offer which will go down from 3.00% to 2.85%, a cut of -15 bps.
They will cut -5 bps from their six and seven month offers, taking them to 3.20%.
For eight and nine months, they are reducing them by -10 bps to 3.25% and 3.15% respectively.
For one year, they are trimming just -5 bps, taking that offer to 3.20%.
For all terms longer, they are reducing rates by -10 bps and that will mean that only their 3.25% five year offer will be higher than their new one year rate.
After these changes, it is worth noting that ANZ has kept its six to twelve month offers marginally higher than the equivalents from its main Aussie bank rivals, but that among all big banks, they are not matching the better rates from Kiwibank for these key terms.
Heartland Bank seems to have the most competitive offering across the whole curve.
Update: TSB have also cut term deposit rates across the board, and these changes are now added to the table below.
In addition, ANZ are advising that on June 1, 2019 their bonus saver rate will drop a full -25 bps, taking the total potential offer down from 2.00% currently to 1.75%. They are doing this by leaving the base rate of their "Serious Saver" product unchanged at 0.10% and reducing the premium interest bonus from +1.90% to +1.65% pa. To earn that premium interest, customers must make no withdrawals and deposit $20 or more (not including credit interest) on or before the last business day of the month.
At these new rates, bonus savers at 1.75% make little sense anymore. There are alternatives out there like some ordinary saver accounts which don't have the restrictions and which pay more. Heartland Bank's Direct Call account pays 2.15% is one example. On a different basis, Kiwibank's 32 day Notice Saver account pays 2.10%. And Rabobank's PremiumSaver also pays 2.10%. All three of these alternate examples are for rates that have been updated after the RBNZ OCR cut.
Even at ANZ, if you can make the minimum deposit, their 3 month term deposit will pay +75 bps more than their new bonus saver rate.
The updated rates in the table below are the highest offered by each institution for the terms listed. You however will need to check how often interest is credited or paid. That important factor is not filtered in the table and rates with various interest payment/credit arrangements are mixed here. However, our full tables do disclose the offer basis. (The codes are explained here).
Our unique term deposit calculator can help quantify what each offer will net you.
All carded, or advertised, term deposit rates for all financial institutions for terms of less than one year are here, and for terms of one-to-five years are here.
The latest headline rate offers are in this table.
for a $25,000 deposit

Rating
3/4 mths
5 / 6 / 7
mths
8 - 11
mths
  1 yr  
18mths
2 yrs
3 yrs
Main banks
 
 
 
 
 
 
 
 
ANZ
AA-
2.75
3.20
3.25
3.20
3.10
3.10
3.15
AA-
2.75
3.20
3.10
3.15
3.10
3.10
3.15
AA-
2.75
3.20
3.20
3.15
3.10
3.10
3.15
Kiwibank
A
2.90
3.30
3.30
3.30
 
3.20
3.25
AA-
2.75
3.05
3.05
3.15
3.15
3.15
3.15
Other banks
 
 
 
 
 
 
 
 
BBB
2.90
3.20
3.25
3.30
3.20
3.20
3.25
BBB
3.05
3.25
3.35
3.35
3.35
3.35
3.40
HSBC Premier
AA-
2.60
2.90
2.90
2.90
 
2.90
3.00
ICBC
A
3.05
3.25
3.25
3.25
3.20
3.20
3.25
A
2.80
3.30
3.30
3.30
3.30
3.30
3.40
BBB
2.90
3.25
3.25
3.30
3.20
3.20
3.25
A-
2.75
3.05
3.05
3.10
3.10
3.10
3.15