New Reserve Bank figures show that household debt to income ratios continued to blow out right up till the lockdown - and first home buyers were in the frontline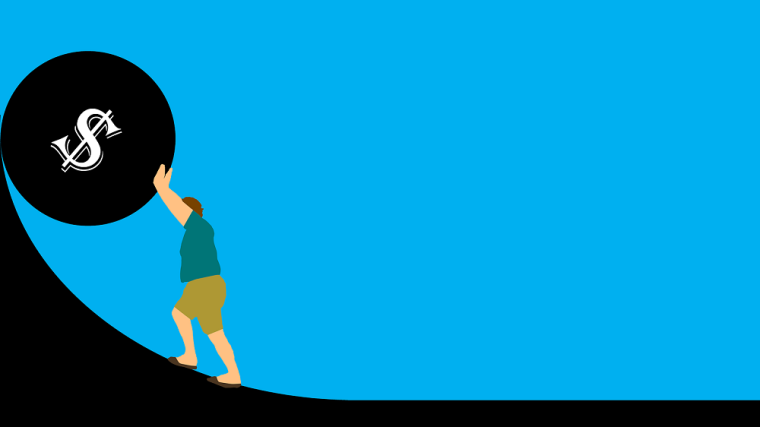 Probably encouraged by the fairly strong upswing in the housing market at the start of this year, the first home buyers were increasingly gearing themselves up to get into their own homes.
The latest Reserve Bank figures on residential mortgage lending by debt-to-income ratio (DTI) show that the FHBs were continuing to borrow more money on high debt-to-income ratios right up to the March lockdown.
In Auckland in March an eye watering 57.5% of the mortgage money borrowed by FHBs was on what could be considered high DTIs - with the amount borrowed being over five times the annual income of the borrowers. 
Across the country as a whole the comparative figure was a touch under 40%.
The figures are monthly, but published by the RBNZ only quarterly. It's a fairly new data series, with information dating back just to 2017. 
What the trend has generally shown is that DTIs were elevated in 2017, eased in 2018, and began to rise again last year as the housing market picked up.
In terms of styling a DTI of more than five as being fairly high, it's worth bearing in mind that the Bank of England, for example, when it introduced limits on DTIs in 2014, set a 'speed limit' on the amount of mortgages banks could advance that were above 4.5x annual income.
So, a ratio of over five is getting up there.
In terms of fleshing out some detail, in March nationwide, FHBs borrowed $1.138 billion to buy houses. Of this, $455 million - or nearly 40% - was on a DTI of over five. 
A year ago, in March 2019, the FHBs nationally borrowed just over $1 billion, with only $308 million of this (30.7%) on DTIs over five*.
You would expect the Auckland figures to be more stretched - and they are.
In March 2020 Auckland FHBs borrowed $497 million, of which $286 million - some 57.5% - was on a DTI of over five.
A year ago the Auckland FHBs in the same month borrowed $390 million, with just $189 million (48.5%) on a DTI of over five.
Looking at these figures, and what is happening to the jobs market and likely the housing market, it is therefore little surprise that the RBNZ is pushing the banks to reduce mortgage interest rates.
*These figures and percentages were corrected from an earlier version of this article.