Government's sweeping decision to allow for more housing densification prompts renewed calls from councils for more infrastructure funding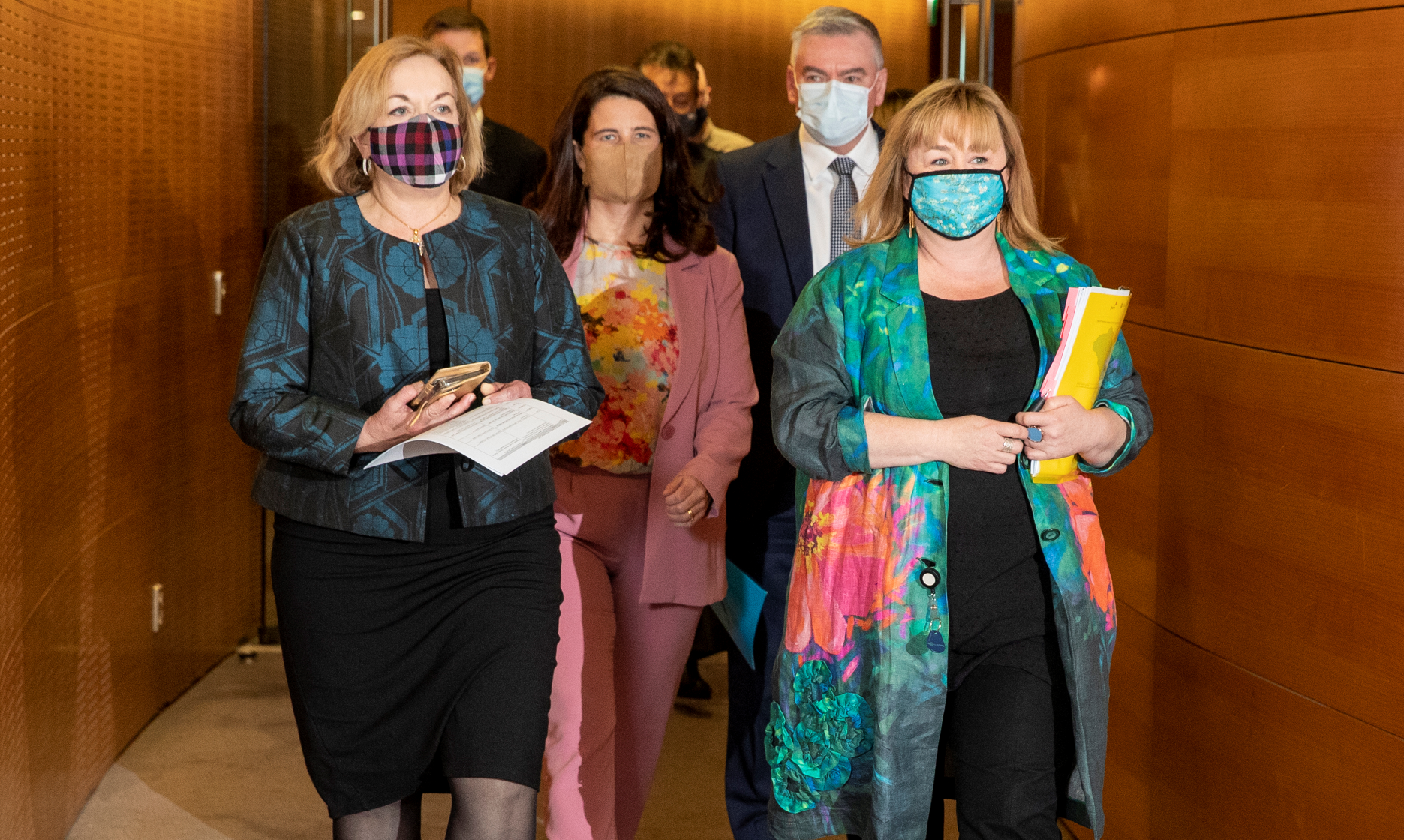 Local Government New Zealand (LGNZ) warns central government's sweeping decision to allow more densification across the country's main centres won't help fix the housing crisis.
LGNZ, a lobby group for local government, says a lack of funding for infrastructure to support new development remains a key impediment to getting houses built. Hence, it's doubling down on its call for the Government to stump up with more cash for infrastructure, or enable councils to broaden their revenue sources.
LGNZ president Stuart Crosby argued the brownfield development the Government wants to unleash by urgently tweaking the Resource Management Act "is exactly where the infrastructure costs are highest, and where council balance sheets are most stretched".
Housing Minister Megan Woods and Minister for the Environment David Parker defended their position, saying central government is already providing local councils with ample funding through a range of avenues, and won't put more cash on the table.  
The legislation that could prompt densification
The Government, backed by National, is proposing to enable three dwellings, three storeys high, to be built on most residential sites in Auckland, Hamilton, Tauranga, Wellington and Christchurch without resource consent.
Currently, district plans typically only allow for one home of up to two storeys.
The proposal is for local councils to adopt new densification rules, known as Medium Density Residential Standards, by August 2022. Exemptions will apply for natural hazards and heritage for example. 
The standards could also apply in Whangarei, Rotorua, New Plymouth, Napier Hastings, Palmerston North, Nelson Tasman, Queenstown and Dunedin, if the Government decides the housing need is acute enough.
The details are yet to be ironed out as the Resource Management (Enabling Housing Supply and Other Matters) Amendment Bill goes through the parliamentary process. 
However, the bill says councils can "amend or include new financial contributions policies in their district plans" to help cover the cost of infrastructure that may be required to incorporate the new standards. In other words, councils can pass costs on to land owners and developers.
The ease at which councils will be able to do so, without deterring development, is yet to be seen. 
Charles Ma, who's doing a major development at Drury, has already publicly complained about Auckland Council proposing to increase Development Contributions to cover infrastructure costs from between $11,000 and $18,300 per dwelling to $84,900. 
Central govt providing funding... on its terms
Woods noted the Government is considering bids by councils, iwi and developers for $1 billion worth of grants, made available via the Housing Acceleration Fund, to pay for infrastructure to support housing.
Kāinga Ora - Homes and Communities received more than 200 applications, with funding requests totalling $5 billion. It's now doing due diligence on a shortlist of 80 applicants. While Kāinga Ora is administering the fund, the Ministers of Finance and Housing will make final investment decisions.
On the transport front, the Crown is providing Waka Kotahi - NZ Transport Agency with a $2 billion loan, which will contribute towards its 2021-24 National Land Transport Programme being 44% larger than the 2018-2021 programme.
Despite being plagued with problems, the Government has allocated $8.7 billion towards its NZ Upgrade infrastructure programme.
As at June, it had committed to spending another $2.4 billion on contracted infrastructure work, further to setting up a group led by Crown Infrastructure Partners to seek out shovel-ready public and private projects to support the sector in the face of Covid-19. 
And importantly, the Government is dangling billions of dollars in front of councils to incentivise them to support a proposal to centralise the management and ownership of the country's drinking, storm and wastewater assets.
A number of councils, including Auckland Council, are digging their heels in when it comes to these "three waters" reforms; the housing densification proposal being seen by some as another example of Wellington riding roughshod over them.
Why don't councils issue more debt?
The Local Government Funding Agency (LGFA), which raises debt on behalf of 71 of the country's 78 local authorities, in June last year lifted the debt cap it imposes on councils.
In the years to June 2021 and 2022, authorities with credit ratings of 'A' or higher will be able to take out debt three times (300%) the value of their revenue. Previously this net debt to revenue ratio sat at 250%. From 2023, the cap will taper back to 280% by 2026.
As at June 2020, Auckland Council had the highest net debt to revenue ratio of 196%. Wellington City Council sat at 128%, Christchurch City Council 121%, Hamilton City Council 137% and Tauranga City Council 203%. See a table in this story for the other councils' positions.
The LGFA is still collating data for the year to June 2021.
LGNZ spokesperson, Jason Krupp, maintained 250% of revenue was high by international standards.
However, Infrastructure Commission chair and former Reserve Bank governor, Alan Bollard, earlier this year told interest.co.nz he believed local councils were largely to blame for New Zealand's infrastructure deficit and they could make better use of their balance sheets.
Final concerns aired by Local Government NZ
Commenting further on the proposal to allow more houses to be built on sections in cities, LGNZ's Stuart Crosby said, the Government needs to ensure it "doesn't unleash unintended development outcomes - urban form endures for a long time, making it difficult and costly to undo mistakes".
"This reform needs to be worked through within the context of the system-wide reform that's going on right now. Local government is severely stretched with three waters reform, Covid-19 civil defence work, the future for local government review and the resource management reforms," he said.
Labour and National worked away on the bill to enable more densification without properly consulting local government (or the Green Party, whose co-leader, Marama Davidson, is an Associate Housing Minister).
Crosby said, "Unless we start working in partnership better, coordinate our collective resources carefully, and share thinking earlier, we're all going to drop the ball on the current reforms, let alone anything new that gets thrown at us. This puts massive additional risk in the system."