Labour would ban non-resident buying of existing properties in effort to take pressure off Auckland houses prices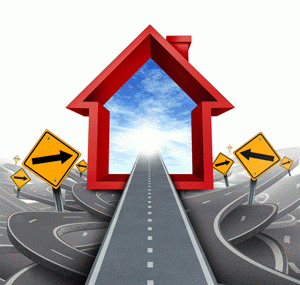 By Bernard Hickey
Labour Leader David Shearer has announced a Labour-led government would restrict non resident ownership of existing homes. 
Non-residents, apart from those in Australia, would only be allowed to buy houses off the plan or sections, as long as a house was going to be built on it, Shearer said.
"I will restore the Kiwi dream of home ownership that has slipped out of reach for tens of thousands of Kiwis," Shearer said.
"I don't want to see our kids become a generation of renters," he said, pointing to a 28% rise in house prices since June 2009.
"There are just not enough affordable homes. And overseas speculators are adding to the problem."
Shearer said many other countries including Australia, China, Singapore, the UK and Switzerland targeted overseas speculation in housing and "New Zealand's lack of regulation leaves the door wide open for international speculators."
He said IRD records showed more than 11,000 overseas investors owned properties they didn't live in and an estimated 2,600 homes were bought last year by non-residents.
The policy was part of an overall package of housing policies, including a capital gains tax on rental property and a plan to build 100,000 homes in 10 years, he said.
Labour would amend the Overseas Investment Act 2005 to apply new restrictions on the purchase of residential property by non-residents.
"As in Australia, non-residents will only be granted permission to purchase a residential property if they intend to live here permanently or that purchase adds to our existing housing stock, e.g. building a new house," Labour said.
A non-resident wishing to purchase vacant land with a commitment to begin building a new dwelling within 12 months would likely have their application granted.
Students, skilled migrants and other persons temporarily resident in New Zealand for 12 months or longer will be granted approval to purchase a house on the condition that it is sold if they leave.
"Allowing people to 'test the waters' before moving here means we can still attract the talent our economy needs," Labour said.
"Any non-resident person found to have purchased a residential property without OIO approval could be forced to sell the property which may incur a loss."
It said a fine may also be imposed in some cases.
Australia, Denmark and Iceland all restrict non-residents from buying established houses, Labour said. "Hong Kong, Singapore, United Kingdom, Switzerland and China have all tightened restrictions or added stamp duties for non-resident buyers in the last two years."
Reaction
National Deputy Prime Minister Bill English said banning such non-resident buyers would make little difference to Auckland's housing market.
"This is a policy talking about 3-4% of buyers. A lot of people perceived as foreign buyers are actually New Zealand residents and New Zealand citizens. When you net off foreign sellers -- people who came here and went away -- then they pretty much net out," English told TVNZ's Breakfast programme.
"Messing around with tiny groups of buyers won't make much difference to the potential bubble. New houses on a significant scale will make a difference and we're legislating for that as we speak," he said.
English said a lack of new houses was the single biggest driver in rising house prices.
He said Labour's policy was a sign Shearer was under pressure.
"You're going to have all sorts of Green policies coming from a leader who's trying to save his own skin," he said.
"It's another example of the Greens leading Labour by the nose and reflects the pressure on David Shearer."
ACT Leader John Banks said Labour's announcement was "anti-investment, anti-immigrant and anti-Chinese."
"David Shearer has finally jumped the shark,"Banks said. "His xenophobia is as disappointing as he has been," Banks said in a statement.
"Labour's strategy is to outflank Winston Peters in his campaign against the Chinese community in Auckland," he said.
"The best evidence shows that the housing shortage in Auckland is caused by lack of land supply for residential development. It is not caused by foreigners buying homes."
Green Co-Leader Russel Norman said he welcomed Labour's policy.
"We were very pleased when Labour adopted our policy about a capital gains tax excluding the family home, and likewise we are pleased that Labour have got on board with this policy," Norman said in a statement. "This is about making housing affordable for New Zealand families," he said.
(Updated with reaction from ACT's John Banks, National's Bill English and Green's Russel Norman)