Westpac denies new 'springboard' home loan initiative is aimed at getting around tighter RBNZ lending rules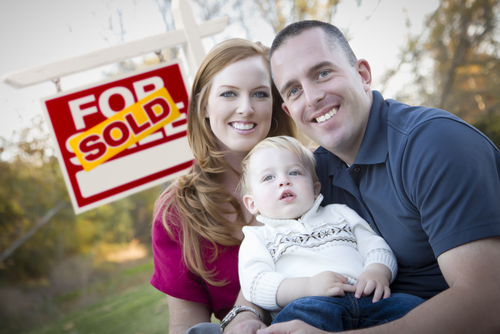 Westpac's disputing any suggestion its new "springboard" home loan initiative is a way of getting around anticipated 'speed limits' being placed by the Reserve Bank on high loan to value (LVR) lending.
"Not at all. Not at all," Westpac's general manager of retail bank Ian Blair told interest.co.nz.
"The Reserve Bank's proposed speed limits are designed to reduce risk in the financial system. These solutions in no way risk-up the financial system. They are simply designed in line with the Government's desire to have first home buyers continuing to get into their homes."
Westpac's new loan initiative takes effect tomorrow. 
The RBNZ has strongly indicated it is looking at placing the so-called speed limits on high LVR lending in order to reduce risks to financial stability. But it is also hoping to help dampen a house market that is rising strongly, particularly in Auckland. See here for articles on LVRs.
Loans issued under the new Westpac scheme would not be recorded as high LVR loans, Blair said.
To use an example of how the new scheme might work, if a young couple were to buy a house for NZ$400,000 and they had a NZ$40,000 deposit, they could then get their parents to take out a NZ$40,000 mortgage on their home with Westpac, to make the deposit up to NZ$80,000, which would therefore be technically a 20% deposit, making the loan from Westpac to the first-home buyers not a high LVR loan.
"The Reserve Bank is looking at the risk to a bank. That is the Reserve Bank's responsibility. In this case the bank would have an equity buffer of 20%. Now it would mean that in a worst case scenario we would be reliant on the equity from another party but it would be no different from a risk perspective as to whether we had that from one party or two," Blair said.
"...The Reserve Bank is concerned about banks having too much lending out to higher risk loans. This isn't a higher risk loan because it has equity equating to, in the example that we are using, 20%. Now the equity is not coming from just one property – but that's not uncommon at all."
Blair cited the example of where homeowners may buy an investment property with a 100% loan, but use their primary property as security.
"So, using a couple of properties to ensure that the risk of borrowing was lower, both to the borrower and also the bank is not an unusual phenomenon."
Blair said that under the new scheme any relative helping out with purchase of property that already had a first mortgage on their own home would be expected to have that mortgage also with Westpac.
"We would make sure that it wasn't over-leveraging the party that was helping out."
He confirmed that in the example of a NZ$40,000 top-up loan from a relative, that relative's exposure would be capped at just the NZ$40,000.
When the relative buying the house opted to pay off the NZ$40,000, the second mortgage would be released and the buyer of the house would re-document their existing mortgage terms.
Blair said there was no limit on when the top-up must be repaid, though the expectation was the buyer would do it well within the time of their overall mortgage.
"What we find is that most people are doing something to their mortgage within a three-year period. Now that might be a top-up, it might be that the value of the property has increased, be a whole range of different things.
"It's quite unusual for us not to touch a mortgage for one reason or another because our customers need change over time and usually what we do is revisit that mortgage during a period of time."
Blair said the cost of the new loans would be no different to normal loans, although there would be "small documentation costs involved" with relatives taking out a second mortgage.
"This isn't a design by us in any way whatsoever to get around the Reserve Bank's proposed speed limits. It is a desire to strike the balance between the Reserve Bank's focus on reducing risk in the financial system and the Government's and our desire to continue to see first home buyers get into their homes."