Latest REINZ figures show sales hit a six-year high for a July, but prices have eased - though the market remains very tight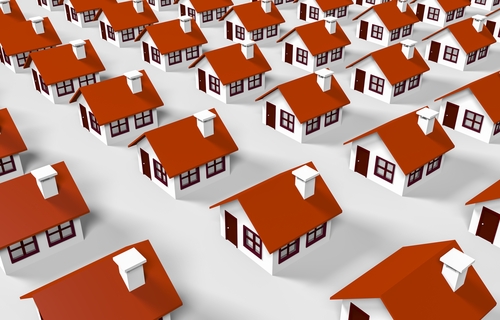 Last month was the busiest July for house sales in six years - but prices eased, according to the Real Estate Institute.
Auckland's annual rate of house price inflation, which had soared to nearly 20% by June, has eased back markedly to 13.9%, after a 4.4% fall in the past month.
However, ASB senior economist Jane Turner said Auckland's three-month moving average rate of price inflation was running at about 16% per annum.
The heated state of the market has been of concern to the Reserve Bank, which is looking at introducing "speed limits" on high loan to value lending in an attempt to protect financial stability and to partially rein in prices - particularly in Auckland. See here for articles on LVRs.
The Government is also concerned and has just announced new measures aimed at alleviating the politically-loaded situation of first home buyers being potentially locked out of the market by rising prices.
The latest figures also back up the picture painted by the figures of available listings, which have increased somewhat over the past month - suggesting that the recent rises in prices have encouraged more people to sell. However, most of the new listings are tending to get snapped up and inventories remain at low levels.
Given these low levels of listings, the question will remain as to what will happen when there is the traditional Spring upsurge in house buying interest.
"Despite the increase in new listings, the market remains tight and overall inventory levels are still very low," Turner said. 
"A sustained increase in new listings will be required over the coming months to materially ease the supply and demand imbalance in the housing market.  There has been an increase in housing construction demand in Canterbury and Auckland, with consent issuance rising.  Over time an increase in housing construction should boost supply on the market." 
The REINZ Stratified Housing Price Index, which adjusts for some of the variations in mix that can impact on the median price, is 8.6% higher than July 2012 and eased 0.5% compared with June. The Auckland Index has risen 13.9% compared with July 2012, the Christchurch Index is up 5.4% and the Wellington Index is up 3.7% - however, the Auckland Index was down 4.4% from June 2013 while the Christchurch Index was down 4.1%.
"The RBNZ has expressed its concerns around the financial stability risks from the buoyant housing market, and we see a strong possibility the RBNZ introduces restrictions around high loan-to-value lending growth once technically feasible," Turner said. 
"We are still waiting for the RBNZ to report back on its recent consultation on the implementation of this new macro-prudential tool."
REINZ' chief executive Helen O'Sullivan said there were 6777 dwelling sales in the month of July, up 14.7% on July last year and 10.5% higher than June. See here for regional pricing information.
However, the national median price eased back $9,000 compared with June to $385,000, and is now $15,000 below the record median set in March 2013. In Auckland the median price decreased to $552,000 in July from $555,000.
"It is the most active winter the residential real estate market has seen for a while, with the volume of sales higher than would normally be expected for this time of year. Reports from agents around the country suggest that first home buyers are moving quickly to secure properties ahead of any move by the Reserve Bank to impose lending restrictions on buyers with lower deposits," O'Sullivan said.
July is usually one of the quietest months in the real estate calendar with new listings and sales at low levels.
"As far as buyers are concerned the normal winter slow down hasn't happened this year, with volumes up strongly on July last year despite school holidays occurring in the middle of month," O'Sullivan said.
"The increase in new listings in the month contributed to buyer activity which coupled with the easing in prices suggests that the main constraint is very much one of supply. Stock levels across almost all regions are now particularly tight. 
"The issue of housing availability remains a key for Auckland and Canterbury, but this is also now being seen in other parts of the country."
Compared with July 2012 the national median house price increased by $24,000 (+6.6%), with all 12 regions recording an increase in the median price. 64.0% of the increase in the national median price compared to July last year occurred in Auckland and 9.9% occurred in Canterbury/Westland. Together these two regions accounted 73.9% of the increase in the median price between July 2012 and July 2013. Otago recorded a new record median price of $266,778. Compared to July 2012, Nelson/Marlborough recorded the largest increase in median price, up 14.6%, followed by Central Otago Lakes with 13.8%, and Taranaki with 13.2%.