BNZ to play 'straight bat' to LVR restrictions, won't necessarily favour one type of borrowers over another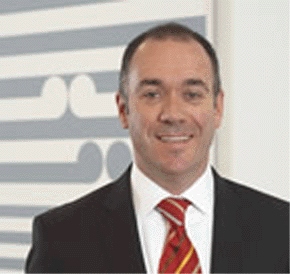 By Gareth Vaughan
Bank of New Zealand will be playing "an absolute straight bat" to the incoming Reserve Bank restrictions on low equity home loans, and is unlikely to favour any particular group of borrowers in terms of its high loan to value ratio (LVR) lending allocation, managing director Andrew Thorburn says.
Speaking to interest.co.nz after a BNZ Closed for Good event at Massey University's Albany Campus yesterday, Thorburn said BNZ would take a balanced view to how it allocates high LVR loans. Kiwibank has said it'll be favouring first home buyers over property investors and Westpac says it'll favour existing customers.
The Reserve Bank announced last month banks must restrict new residential mortgage lending done at LVRs of over 80% to no more than 10% of the dollar value of their new housing lending flows from October 1. Allowing for exemptions, the Reserve Bank estimates this 10% "speed limit" will effectively restrict the banks' high-LVR lending flows to about 15% of their new residential lending. It says about 30% of new residential mortgage lending has been high LVR lending over recent months.
This is an abridged version of this article. The full version was published in our email for paid subscribers. See here for more details and to subscribe.