BNZ chief economist says lending limits are encouraging young people to buy houses as investments rather than for living in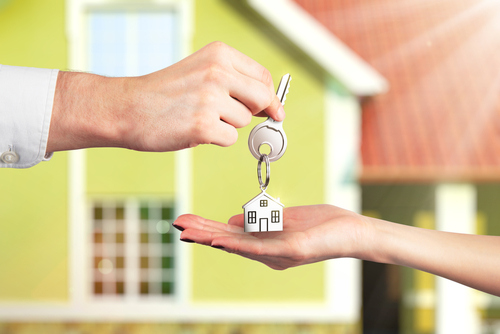 The recently introduced "speed limits" on high loan-to-value lending will turn more young people into property investors, BNZ chief executive Tony Alexander says.
In his "Weekly Overview" Alexander said young people were aware that house prices were rising strongly.
The were also aware of the shortage of property in Auckland. And they felt "more and more in terms of not just getting a foot on the ladder but staying on the ladder at a reasonable rung as well".
"So young buyers speak in terms of, first of all buying a property as an investment, while they continue to rent themselves, then down the track selling that property and using the expected capital gain as part of their deposit for the home they will live in," Alexander said.
He said this thinking helped to explain why the recent BNZ-REINZ Residential Market Survey reported a far smaller backing off of investors than first home buyers following introduction of the "credit controls" [Alexander's parlance for the LVR limits] on October 1.
"Young people are themselves becoming investors and courtesy of the credit controls have been incentivised to become even more so," Alexander said.
He predicted that this would lead to a "boom" of Auckland's inner city apartment market.
"Young people want to get their foot on the ladder and the neatness and lower price needing to be paid for an apartment as opposed to a house and all the maintenance and landlord-type issues that brings makes buying an apartment as an investment very attractive," Alexander said.
He further predicted that "this change" in how young people approached property would mean "more sales of books about property investment, more people looking to join investment groups, more people looking to attend investment seminars, and more young people looking to their parents not for a large deposit to get a house for them to live in, but to secure a smaller deposit to get a lower priced apartment which they will rent out".
Alexander said that faced with the RBNZ's decision on what to do about rising house prices, he would have "taken a different route" and more sharply increased the bank capital requirement for high LVR lending.
"In that way the risk which the RBNZ is seeking to contain will be better priced into the market and people are freer to choose to pay for the risky debt level they want rather than having to queue for it."
Alexander said that "before we get too critical" of the RBNZ it paid to remember that the central bank was trying to grapple with something increasingly concerning central banks in other countries – booming housing markets bringing worries about bubbles developing.
"Such concerns are being expressed in Australia, the UK, and Germany.
"In addition the RBNZ wish to mitigate the extent to which the NZ official cash rate will eventually need to be raised to contain cyclical inflationary pressures. The smaller the extent of the cyclical OCR rise the less the upward pressure on the NZ dollar and the less the damage to the export sector.
"But given the extent of the housing shortages in Christchurch and Auckland and the wave of catch-up buying to be done by investors, first-home buyers, and now new investors, the chances are high that the OCR will have to eventually be firmly boosted though we can only guess by how much at this stage."