ASB's latest housing confidence survey finds that limits on high loan-to-value lending have dented confidence in the Auckland housing market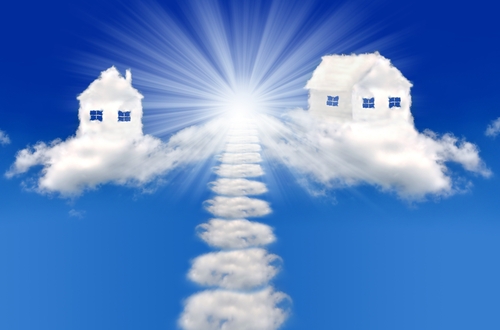 Sentiment toward the Auckland housing market went into severe reverse with the onset of the Reserve Bank's high LVR limits, the ASB's latest housing confidence survey has found.
ASB chief economist Nick Tuffley said among those responding to the survey the net number seeing now as a bad time to buy in Auckland leapt from 17% in August to 29% in October.
The net result is achieved by subtracting the numbers of those saying it's a bad time to buy from those saying it is a good time to buy. A year ago a net 8% said it was a good time to buy in Auckland.
Tuffley said the latest result represented "a considerable deterioration in sentiment" and "timed with the introduction of the high-LVR lending restrictions", which was on October 1.
"Given Auckland house prices are considerably higher than the rest of the country (even after adjusting for income), it is a more challenging market for a first home buyer to raise the 20% deposit now required to enter the market," he said.
The ASB puts the survey out every three months, but results are compiled monthly as well - hence the measuring of the sharp deterioration in sentiment in the Auckland market.
Nationally, the picture has also darkened, with more people across the country now saying they think it's a bad time to buy a house than those who say it's a good time.
And that's the first time more people have thought it a "bad time to buy" since the April 2008 survey.
A net 5% of respondents thought now was a bad time to buy compared with a net 0% as of the July survey. As of October last year a net 23% thought it was a good time to buy.
House price expectations remain at elevated levels, with a net 56% of respondents (same as last survey) expecting higher prices in a year.
"Housing demand continues to rise while supply remains well below demand, and the resulting imbalance will continue to place upward pressure on house prices," Tuffley said.
"The RBNZ's high loan-to-value (LVR) lending restrictions will have a modest impact on demand. However, we do not expect a meaningful reduction in housing market pressures until interest rates and new housing construction increase."
Expectations of interest rate rises have soared, with a net 52% of respondents (up from a net 39%) now seeing higher rates in a year.
Tuffley said there was a slight North/South split on interest rate expectations, with slightly fewer in Auckland expecting higher interest rates ("perhaps wishful thinking on account of their larger mortgages") while those in the South Island are more convinced of imminent rate hikes.
He said that demand for houses continued to gradually increase and become more broad based across the country, supported by low interest rates, increased consumer confidence, increased investor interest and a lift in population growth.
"In Auckland and Canterbury sales have been relatively flat over recent months, although this is likely due to a lack of listings over most of 2013.
Supply 'a key issue'
"Supply remains a key issue in Auckland and Canterbury housing markets. The Auckland market in particular remains very tight with the pace of house price growth accelerating over the past few quarters. New listings, though starting to lift, remain at low levels compared with the previous housing boom," he said.
Despite a "tentative sign of increase", the absolute level of new housing construction was also low and yet to yield any meaningful increase in market supply.
"At the same time, the increase in net migration inflows into Auckland has added to existing pressures. This is evident in the recent acceleration in Auckland rents.
"According to data from the Ministry of Business, Innovation and Employment, over the three months to September rents were up 3% on year-ago levels compared with an annual increase of 1.5% for the three months to June."
Under pressure
The Auckland market would remain under pressure until there was a "meaningful" increase in the construction of new housing.
"In contrast, there is some very tentative evidence that pressures may be stabilising a touch in Canterbury. The rate of house price has slowed (slightly), and the median of days to sell has edged marginally higher which is an indication the market has become slightly less frantic. However, the region's fundamental supply issues do remain, with rents up 13% on year-ago levels."
The stronger rental growth vs. house price growth may reflect that new arrivals into Canterbury may look to rent initially, Tuffley said.
"This similar dynamic was evident in Auckland in the wake of the Canterbury earthquakes as some Cantabrians relocated, with Auckland rents lifting initially and housing market activity increasing six-12 months later."
Subtle shift
Tuffley said, however, that while housing market pressures remained intense, conditions were starting to subtly shift.
"The RBNZ introduced high loan-to-value lending restrictions on the 1st October. These restrictions were relatively aggressive and will lock a subset of buyers out of the housing market and reduce demand at the margin.
"At the same time, the RBNZ's more hawkish monetary policy outlook has seen market expectations of rate increases lift and some fixed-term mortgage rates have also increased in recent months. The combination of higher interest rates and increased construction of new housing should see some of the pressures gradually come out of the housing market.
"We continue to expect house prices will increase over the next year, but at a slightly slower pace than seen this year. But any delay in the delivery of higher interest rates or new housing construction would risk housing market pressures intensifying, particularly given the recent strength of net migration inflows."