Westpac also cuts its advertised 2-year mortgage rate for borrowers with at least 20% equity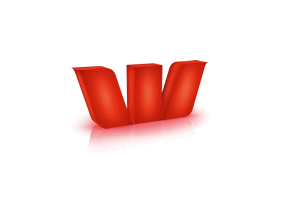 Westpac has followed ASB offering a two year 'special home loan rate at 5.59%.
ASB made its move on at the close of business on Friday.
ANZ already offered 5.59% for 18 months.
The Westpac rate is 'special' and only available for borrowers with an 80% LVR or less.
The new rate is 16 bps below its previous rate for this term of 5.65%.
Borrowers without at least 20% equity incur higher rates and also face low equity margins.
The standard Westpac 2 year rate is unchanged at 5.95%.
The Co-operative Bank also has a 5.59% rate, and SBS Bank a 5.45% rate for borrowers with at least 20% equity.
These rate cuts come at a time when the RBNZ is trying to signal that rates will move higher next year, on the back of an improving economy and an overheated Auckland property market in some central zones.
Some economists also seem certain rates will move higher in 2014, although there is regular slippage in expert forecasts.
See all carded, or advertised, bank home loan rates here.
| | | | | | |
| --- | --- | --- | --- | --- | --- |
| below 80% LVR | 1 yr | 18 mths | 2 yrs | 3 yrs | 5 yrs |
|   |   |   |   |   |   |
| | 5.19% | 5.59% | 5.95% | 6.50% | 7.10% |
| | 5.15% | 5.65% | 5.59% | 6.40% | 6.99% |
| BNZ | 5.39% | 5.39% | 5.95% | 6.29% | 7.10% |
| Kiwibank | 5.25% |   | 5.65% | 6.40% | 6.90% |
| | 5.15% | 5.75% | 5.59% | 6.50% | 7.10% |
|   |   |   |   |   |   |
| Co-op Bank | 4.99% |   | 5.59% | 6.20% |   |
| | 4.75% |   | 5.65% | 6.35% | 6.99% |
| SBS / HBS | 5.20% | 5.45% | 5.45% | 5.99% | 6.55% |
| TSB | 5.40% | 5.40% | 5.85% | 6.45% | 7.00% |
--------------------------------------------------------------
Mortgage choices involve making a significant financial decision so it often pays to get professional advice. A Roost mortgage broker can be contacted by following this link »
--------------------------------------------------------------