Business-led think tank suggests radical reform to local government and infrastructure in order to produce affordable housing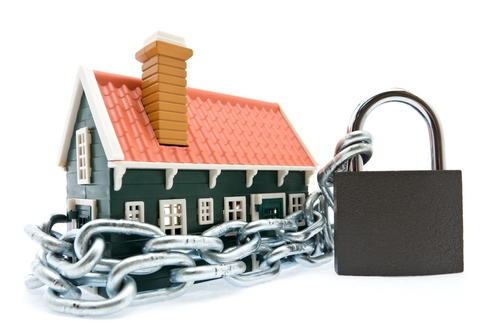 An influential business-led policy think tank is advocating a "big bang" of local government and infrastructure reforms aimed at delivering affordable housing.
The New Zealand Initiative, an independent public policy think tank supported by chief executives of major New Zealand businesses, has hit out at policies it says have acted as a disincentive for local councils to promote new home constructions.
And it says the Government needs to urgently restructure financial incentives for local councils, shift the burden of water infrastructure costs, and create competition in planning if it wants to deliver affordable homes.
The Initiative says New Zealand's housing market needs urgent reform. "For too long, the rate of building has fallen below what is needed to keep up with household formation and demographics," it says. 
It is styling its proposals as a "fundamental rethink". 
"Some of our recommendations might seem radical but are necessary to kick start the building and development industries in New Zealand," the Initiative says. 
The proposals are contained in a report: Free to Build: Restoring New Zealand's Housing Affordability.
This is the third in a series exploring how the housing market has lost its affordability since the 1970s, and how other countries have maintained stable house prices over the same period.
Rising numbers renting
The report says the portion of the population obliged to rent keeps on rising. It says New Zealand once had one of the highest levels of home ownership in the world (nearly 80%). But the figure today is down to 66% nationally, and 57% in Auckland where nearly every second house is rented.
This report builds on the previous two by identifying the policies that have been successful in Germany, Switzerland and Texas, and adapting them for New Zealand.
It was written by former cabinet minister and historian Michael Bassett, along with Initiative Research Fellows Luke Malpass (adjunct) and Jason Krupp.
A summary
The Initiative has also released a brief summary of the report, which includes the key recommendations.
The three main recommendations are:
Housing Encouragement Grants: Councils should be entitled to a one-off Housing Encouragement Grant for every new house built in their area, provided the house meets minimum delivery deadlines from application to completion. Grants would be benchmarked on the GST levied on the house, recognising the impact of sales tax on house prices.

Reform Water Infrastructure: The costly provision and maintenance of the potable and waste water infrastructure is a challenge for many local councils, and one of the primary reasons why they are reluctant to open land to development. Water provision should be stripped from local government, as it has been in Auckland, and in its stead five regional water companies established. These water companies can use network pricing to create quality water infrastructure and make long-term investment decisions free of political or electoral considerations.

Community Development Districts: To counteract the high costs charged by monopoly suppliers for infrastructure within new development areas, we recommend a new kind of infrastructure funding option be created. Loosely based on Municipal Utility Districts in Texas, these structures will be able to privately raise debt finance to build new infrastructure and charge residents an ad-valorem tax to repay the debt. This would serve to pay off the infrastructure costs over the life of a house and not capture it in the upfront price of a new home.
The executive director of the Initiative Oliver Hartwich, said that in summary, these policies sought to free up the supply of new homes, which had been demonstrated to be a key element in the provision of affordable houses internationally. The policies were not concerned with "demand-side" responses such as banning foreigners from the market, restricting access to finance and introducing a capital gains tax.
"Implemented on their own, each of our recommendations would help make housing more affordable," Hartwich said.
"But implemented as a package of reforms, they will deliver the big bang that's needed to unclog the supply of new houses."
'Common misconception'
Hartwich said there was "a common misconception" that the housing affordability crisis was a result of "market failure".
"In actual fact, it is poor policy which has fostered an anti-development sentiment among local councils.
"For too long, local government has been left to carry the infrastructure costs that come with new housing developments, without a means of sharing in the economic benefits new residents bring. Under this framework it is entirely rational for councils to discourage new home construction, but it has serious consequences for the supply of affordable homes."
Hartwich said this was is reflected in the median multiple (the number of annual incomes it would take to pay off the median house price) which stands at 5.1 for the country, well above the 3.0 multiple considered the international benchmark of affordable housing.
Tackle the problem
In the foreword to the report, Hartwich says that if the housing problem mainly results from the supply side of the market, which has not delivered the housing that this country needs, then this is what must tackled to make housing more affordable once again.
"This conclusion may seem obvious or even a truism. Nevertheless, in political debates around the housing market we are all too often presented with 'solutions' that try to restrict demand.
"Introducing a capital gains tax to discourage speculation in property; limiting the availability of credit through Reserve Bank imposed loan-to-value ratios; or banning foreigners from acquiring property in New Zealand -  all of these measures aim to reduce the demand for housing," he says.
But none of these policies would actually contribute to building a single new home.
"A much better approach to housing would be to take demand for granted and focus on supply. Indeed, there is very little one can actually do to reduce demand. Forcing people into larger households; stopping families from having children; deporting foreigners: these are most certainly not the policies anyone would seriously consider."
The cult of compact cities
The report is critical of what it terms "the compact cities cult", resulting from what the authors refer to as the growing importance of planners, whose agendas after the passage of the Town and Country Planning Act of 1977 rapidly made land for new building more difficult to obtain.
"Despite official advice at the time that putting a Metropolitan Urban Limit around cities would likely increase prices, Auckland mayors and councillors allowed themselves to be taken in by what we call 'the compact cities cult'.
"It favours brownfield redevelopment rather than greenfield expansion, which was vital to affordable housing in the 1970s. The steady supply of new homes coming into the market from the 1950s to 1970s, usually for first-home buyers, kept the price pressures off older houses.
"Moreover, greenfield development appealed to young couples with children, who preferred homes with a garden. However, the planners relentlessly drove intensification and high-rise construction near city centres.
"The debate this year over Auckland's Unitary Plan revealed high levels of dissatisfaction with the focus on high-rises.
"Moreover, the overseas studies we cited in our previous reports show how planners grossly exaggerated claims about the adverse economic effects of greenfield expansion.
"Much more new land is needed for housing than is being released by local authorities. Nothing short of central government intervention is likely to improve the housing situation."
But don't end intensification
The authors do not suggest ending housing intensification, however.
"We believe in choice, but choice has been in short supply since the 'compact city cult' caught on."
The authors also say they are not suggesting home ownership for all New Zealand households.
"Although this country has had a historically high level of home ownership compared to many other countries, the past high level of ownership may no longer be possible to achieve.
"Also, it is not practical, nor desirable, to rapidly reduce all current house prices because many of those who recently acquired mortgages would be saddled with negative equity. Rather, the supply of newly constructed houses should increase so the rate of price increases can be contained to more economically sustainable levels."
Making 70% home ownership 'a reality'
The authors say their proposals would make home ownership for 70% of all houses "a reality".
They say, however, it is unrealistic for "couples aged as young as 22" to expect to be able to borrow almost the entire cost of a new home and suggest that "several more years of saving" lie ahead of such people.
"An excessive and dangerous sense of entitlement has crept into the younger generation over recent years," they say.
"Too much money has been lent by financial institutions to people with little or no equity, posing a threat to the lenders' stability, as the Reserve Bank of New Zealand (RBNZ) acknowledges."
Housing affordability requires balanced decision-making, which is why any solution "has to consider the possibility of a banking crisis".
The report's executive summary provides the following additional detail about the three main proposals:
Establishment of Community Development Districts

To counteract the high costs charged by monopoly suppliers for infrastructure within new development areas, we recommend a new kind of infrastructural funding option. Loosely based on Municipal Utility Districts in Texas, Community Development Districts (CDDs) must be created in New Zealand.

CDDs are statutory taxing bodies that can privately finance debt to build new infrastructure – fresh and waste water, electricity connections, street lighting, and roads and footpaths – by issuing bonds and charging residents an ad-valorem tax to repay the debt.

Developers or landowners can create a CDD by submitting an application to regional or unitary councils, although Parliament could legislate in case of a council blockage. Regional or unitary councils would identify the areas where CDDs cannot be developed based on longterm environmental, tribal or practical concerns.

The size of CDDs would be limited to a total proportion of the district and be subject to appeals to central government. This would compel councils to carefully consider their priorities.

There would be an assumed right to develop outside the areas designated by a council for non-development. This way, CDDs would render land zoning irrelevant within the agreed area of coverage, while covenants would protect residents' rights.

The Resource Management Act would apply only to design or infrastructure features that affect properties and areas outside the CDD boundary. CDDs will spur large-scale developments beyond town boundaries aimed at house first home buyers, with infrastructure costs paid for by residents of the CDDs. 

Reforming local government incentives

Rates are not an ideal tax at a local government level. They do not reflect the ability to pay or the level of service received.

Changes to income taxes and capitation grants should be investigated as part of reforming local government finance, and its sustainability and equity.

Meanwhile, local government needs a structure to share in the proceeds of population and housing growth that is paid to central government.

Councils must be entitled to a Housing Encouragement Grant for every new house built in their area, provided the house meets minimum delivery deadlines from application to completion.

Grants would be benchmarked on the GST levied on the house, recognising the impact of sales tax on house prices.

For a house-and-land package with an inclusive price of $400,000, the central government would pay the council an grant of $60,000.

It would be a straightforward calculation and involve no new compliance costs to infrastructure or service providers. These grants would also foster a pro-development attitude within councils, and provide a predictable cash flow to local governments by increasing their revenue from more development. 

Reforming water provision

The current system of council-run water companies is often accompanied by opaque financial arrangements that muddy the actual cost of housing infrastructure, how much ratepayers pay, and how much is cross-subsidised by councils.

Five regional water companies should be established in New Zealand with ownership vested in the councils.

These water companies can use network pricing to create quality water infrastructure and make longterm infrastructure decisions free from political or electoral considerations.

In turn, councils would be free from the burden of water provision to concentrate on social infrastructure (parks, libraries, and sports and community amenities).

With this shift in the political economy of housing, no longer would councils and residents see new housing development as 'cost exacerbaters'. The real costs of development and water infrastructure's part in that too would be much more clear.