NZIER says Auckland needs only 8000 new houses a year and not the targeted 13,000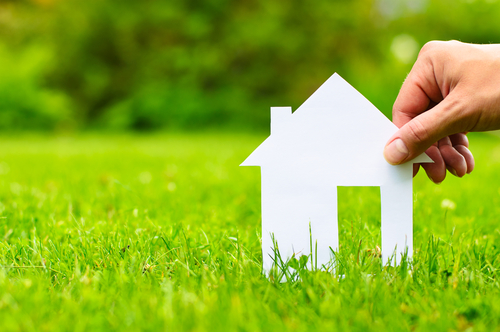 Auckland needs only 8000 new houses a year and not the targeted 13,000, so could end up with an over-supply, the NZ Institute of Economic Research says.
The NZIER's principal economist Shamubeel Eaqub suggests therefore that if Auckland was to meet its Government agreed target of 39,000 houses in the next three years then it might have about 10,000 houses too many.
Auckland's currently ramping up efforts to build more houses in order to remedy what is a perceived shortage of about 30,000 new homes.
The Auckland Council and the Government have set the targets as part of the agreed Auckland Housing Accord.
But Eaqub told Radio New Zealand that contrary to widely accepted thinking, a shortage is not the main reason house prices in Auckland have been strongly rising.
"We think it contributes a little bit, but there are many other factors that are driving it and the most important aspect has been very strong demand for people to buy houses rather than for people to live in houses."
Westpac economists also expressed similar views in a commentary earlier this year.
Eaqub said his view was  borne out in the data showing that in the past year there had been strong house price rises but not much growth in rents.
This contrasted with the Auckland market in the early 2000s when there was a definite shortage of houses and this was reflected both in increases in houses prices and rents.
"Whereas this time around the only queues are in the auction rooms. People wanting to buy houses."
The situation in Christchurch at the moment reflected a definite shortage of houses, with both rents and house prices rising, he said.
Eaqub said there was quite a bit of uncertainty about how strongly Auckland will grow.  Census figures showed that in the past seven years population growth had been slower than expected.
"Unless we are going to have very strong growth in immigration over the next five years or 10 years the number of homes that we require per year is probably closer to 8000 homes a year rather than 13,000 a year – so that makes a huge difference on a cumulative basis over the next five-10 years."
Eaqub said 39,000 was "quite a large number" of homes.
"And if we have that many new homes coming into play – assuming that the accord is successful – then we are going to move from a situation where there is a small shortage of housing to a small oversupply of housing.
"...39,000 homes in the context of Auckland is a very large injection of new homes and rather than just solving the issue we would also be creating in excess of what is required with population growth."In such a situation there was a risk of house price shocks.
A risk
"It's absolutely a risk. But it is very hard to finesse where house prices go."
Eaqub said the difference between NZIER calculations of Auckland's housing requirements and official figures stemmed from a different view of the size of households.
He said NZIER believed that much of Auckland's new growth would come from a growth in families - leading to a higher average number of people living in homes, rather than through growth in small units of households.
"We think it [the difference] is because they are expecting that household sizes are going to be very small in Auckland going forward whereas on average what we've seen in Auckland since the 1980s is the average household size is about 3.1, whereas the national average is about 2.7."
Target won't be met
But in terms of whether Auckland's housing targets will actually be met, Eaqub said it was "very likely" that 39,000 sections could be released in the next three years - but 39,000  actual homes would take longer.
"So, while we think it is a risk if it is realised, that there would be an oversupply, we don't think that the market's going to be able to supply that many homes in such a short period of time.
"...Right now we think the risk of an oversupply is moderate mainly because there is not enough people working in Auckland in the construction sector to be able to build that many homes.
"...By and large I think things are going to be in pretty good balance over the next three years and the biggest risk for the Auckland housing market is more coming from the restrictions on LVRs and potential interest rate increases over the next 12 months."
'Bit of time'
Eaqub said there was now a "bit of time" for the Reserve Bank to see how its "speed limits" on high loan-to-value lending work, with the amount of new mortgage approvals having shrunk "quite quickly".
It was possible that the RBNZ might not need to raise official interest rates till the end of next year if the housing market and borrowing levels cooled.
"But if we see house prices in Auckland in particular continue to rise, we expect the Reserve Bank will raise interest rates and they will raise them sharply from March 2014."