Latest REINZ figures show new record price of $407k; but sales up just 2.1%; National price inflation 9.9%; Auckland price inflation 12.6%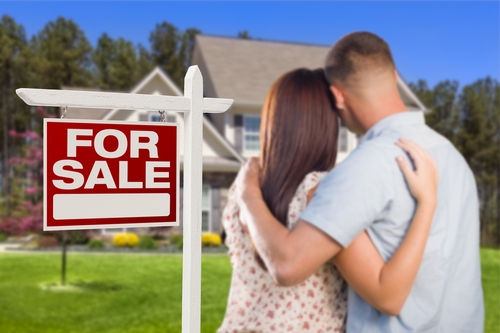 The national median house price climbed $7525 in October to a new record high of $407,525, according to the Real Estate Institute.
House price inflation as measured by the REINZ's stratified price index rose to a new high 9.9%, up from 9.8% in September, but Auckland's rate dropped markedly to 12.6% from 17.5% a month ago.
Sales were up just 2.1% compared with those in October a year ago, rising to 6778 - with suggestions that new Reserve Bank lending limits may be having an impact. The rate of sales increase year-on-year in the heated Auckland market was just 1.6%, while on a seasonally-adjusted basis, Auckland's sales were down in the past month.
The sales pattern in the past month has been in marked contrast to what happened a year ago. National sales figures in October 2012 were actually up some 17.5% on those for September 2012, while the Auckland figures were up some 17% in October 2012 compared with the month earlier.
Any slowdown in the housing market that might ultimately occur as a result of the RBNZ lending limits could be expected to hit sales volumes first before prices.
Looking at the picture over the past two years, Auckland's median price is up 25%, while nationally the figure is up 13.5%.
What the economists say
Deutsche Bank NZ chief economist Darren Gibbs said the decline in sales reported for October was not surprising given the drop off in mortgage applications reported by the RBNZ in the wake of the LVR restrictions.
"We suspect that a further decline in sales will be recorded in November," he said.
"What the RBNZ will find a little disconcerting is the further large price increase recorded during the month. Allowing for seasonal factors prices have now increased about 3½% over the past 3 months i.e. momentum has returned to levels seen in the late summer/autumn period."
ASB economist Daniel Smith said the latest REINZ figures suggested very little immediate impact from the RBNZ's lending limits.
He said, however, that it was expected the restrictions will ultimately have some impact on demand, and there has been evidence of an increase in new listings coming onto the market over the last couple of months.
"For these reasons, we do expect the rate of price growth will peak in late 2013/early 2014.
"That would also be consistent with the levelling-off in median days to sell that we have seen recently.
"However, the housing markets in Auckland and Canterbury continue to be driven by a lack of supply. Those supply issues will take years to fully resolve, especially in Auckland, given current rates of construction. Therefore upwards pressure on house prices will continue."
Ten regions recorded an increase in the median price in October. Some 64% of the increase in the national median price compared with October last year occurred in Auckland and 15% occurred in Canterbury/Westland.
Together these two regions accounted for 79% of the increase in the median price between October 2012 and October 2013.
New highs
Auckland, Canterbury/Westland and Waikato/Bay of Plenty all recorded new median highs in October, with Auckland reaching $582,000, Canterbury/Westland $380,000 and Waikato/Bay of Plenty $335,000.
Compared with October 2012 Central Otago Lakes recorded the largest increase in median price, up 19.5%, followed by Northland with 12.5% and Canterbury/Westland with 10.8%.
The national rate of house price inflation is already very close to the 10% peak the Reserve Bank is forecasting. 
The heated state of the market has been of concern to the RBNZ, which introduced the LVR "speed limits"  in an attempt to protect financial stability and to partially rein in prices - particularly in Auckland. See here for articles on LVRs.
The Government for its part announced new measures aimed at alleviating the politically-loaded situation of first home buyers being potentially locked out of the market by rising prices. In Auckland the Government and the Auckland Council have combined in the Auckland Housing Accord, through which it is aimed to build another 39,000 houses in the Auckland area over the next three years.
Easing volumes
Real Estate Institute of New Zealand chief executive Helen O'Sullivan said real estate sales volumes eased back in October following the introduction of LVR limits.
"Comments by agents from around the country indicate heightened levels of uncertainty for both purchasers and vendors about the impact of these changes, which is causing a number of prospective buyers and sellers to hold off from committing to the market until they are more comfortable," she said.
"Typically in the real estate market sales volumes change more quickly than prices and overall sales volumes are lower than what we would expect for this time of the year, although in a few regional centres sales are strong. Northland and Otago stand out as two regions with strong sales growth, although in other regions the picture is far more mixed."
O'Sullivan expected the full effect on prices of the new LVR restrictions may not show up in the national or regional medians for a few months as buyers with pre-approvals made their purchases and the market adjusted to these new conditions.
Auckland figures
She said sales volumes in the Auckland region increased by 1.6% to 2681 compared with October 2012. In September 2013 the figure was higher, at 2764. See here for regional breakdown.
O'Sullivan said there was strength in Manukau City, but declines in North Shore City and Rodney.
"Compared with September, sales volumes fell 3%, with North Shore City and Outer Auckland showing the largest declines. On a seasonally adjusted basis Auckland's sales were down 2.8%.
Compared with October 2012 the median price increased by $52,000 (+9.8%), with prices increasing the most in North Shore City and Waitakere City.
Auckland's median price rose $12,000 (+2.1%) compared with September, with Rodney and Auckland City showing the largest gains.
"LVR restrictions are having an uneven impact on the real estate market across the region with agents in Manukau City reporting a noticeable drop off from first home buyers, but activity remaining buoyant elsewhere," O'Sullivan said.