RBNZ mulling income based rule in push for banks to hold more capital against loans to investors who own multiple rental properties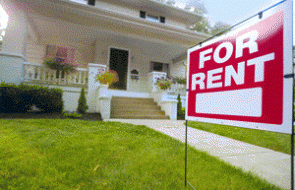 By Gareth Vaughan
The Reserve Bank is considering introducing an income based rule rather than a set number of properties per investor as it strives to make banks hold more capital against loans to rental property investors.
As reported by interest.co.nz last week, the Reserve Bank has delayed plans to introduce rules whereby banks would have to hold more capital to support mortgages to rental property investors with five or more properties. The new requirement had been proposed to start from December, but will be delayed until at least the first half of 2015 while the Reserve Bank continues consulting with banks.
Speaking at the Reserve Bank's Financial Stability Report press conference, Deputy Governor Grant Spencer said the Reserve Bank is proposing a separate asset class of residential property investment and trying to get consistent treatment across the banks.
"But different banks have had different treatments and so it's a matter of finding the one that's most sensible and the industry is happy with. So that consultation has been ongoing," Spencer said.
"We're talking about a rule if you have five investment properties, (but) we're not so sure that's the appropriate rule to adopt now. It may be more an income based rule."
"We're still discussing it further with the banks and will be consulting further in the first quarter," Spencer added.
See our earlier stories on this issue here and  here and here.
The Reserve Bank says it will also be proposing a capital adequacy treatment for reverse mortgages. It currently has no explicit capital requirements for reverse mortgages.
Meanwhile, Spencer said although leveraged rental property was an important part of the market, investors weren't dominanting the New Zealand residential property market to the same extent they're currently dominating the Australian market.
"So we're not overly concerned with that particular pressure," he said.