New Auckland Mayor Phil Goff's push for a foreign property buyers tax is a no-go for National, but not necessarily for all its coalition partners or the Opposition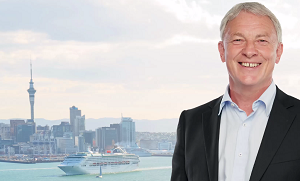 By Jenée Tibshraeny
John Key is keen to pull down Auckland Mayor Phil Goff's foreign property buyer tax sails before they gather wind.
The Prime Minister is refusing to consider introducing a 15% Vancouver-style tax on foreign property buyers, with Goff saying he wants central government to impose the law on existing homes across the country. 
Speaking to Radio New Zealand's Susie Ferguson on Monday morning, Key said Goff should focus on increasing Auckland's housing supply through the Unitary Plan.
"That's what he can do, rather than probably worry too much about fictitious arguments [about foreign property buyers pushing up house prices] that aren't necessarily factually correct."
Key said Goff needed to have a "fair discussion with the Government".
"It's not just what central government can do; what can local government do? What is he prepared to do as mayor?"
Goff just short of having majority support for tax in parliament
While ACT and UnitedFuture support National in its opposition to a tax on foreign property buyers, its other coalition partner, the Maori Party, is sitting on the fence.
"Ideally, we would prefer it if property buyers lived here as the Maori Party does not support foreign ownership of property in Aotearoa," it told interest.co.nz.
Meanwhile Labour, the Green Party and New Zealand First have been more vocal in calling for the Government to ban foreign property buyers altogether.
So if the Maori Party's two members of parliament support the introduction of a Vancouver-style tax, it would have support from 60 MPs, while 61 would be opposed. 
The Maori Party explained its position: "We would need to look at whether the tax increase will actually make housing more affordable or will it push foreign investors to spend more on a lower value part of the housing market?
"By moving in to a cheaper portion of the housing market, there may be little housing affordability relief as some relatively more affordable housing increases in price, and with lower tax revenues than expected.
"The housing market may also simply shift location as a result of the 15% tax increase. Increased land taxes could cause decreased sales volumes, and the foreign investor may look elsewhere to invest. House prices could increase further but somewhere else. What happens then? Do we apply this tax everywhere?"
Goff: 'I hope that they'll show some flexibility'
The just-elected Auckland Mayor on Saturday told The Nation's Lisa Owen: "Vancouver, a couple of months ago, decided they'd put a 15% property transfer tax on foreign investors who didn't live in Vancouver. That is already producing good results.
"It's supported by the Governor of the Reserve Bank of Canada, the Prime Minister of Canada, and my first argument to government will be, 'Think what most New Zealanders are asking at moment. Why is it that when we allow foreign investment to come into New Zealand into the housing market we don't require them to invest in new housing, which is producing additional housing for New Zealanders, not simply pushing the rate of inflation up?' It's a good question.
"I'm really interested to know what the government's answer is in declining to do that at the present time. I hope that they'll show some flexibility on that, as, indeed, I'll have to show some flexibility."
Goff said central government had to take some responsibility helping Auckland absorb the net 800 people coming to the region every week.
Key: For a demand-side model to work, you have to hit the right target
Yet Key said he would need advice on whether a tax on foreign property buyers would contravene New Zealand's free trade agreements. (Here's what University of Auckland senior lecturer in economics, Ryan Greenaway-McGrevy, said about this in his interest.co.nz series on the Trans-Pacific Partnership Agreement. And here are EY's Aaron Quintal and David Snell's takes).
Key also referenced the controversial Land Information New Zealand (LINZ) data, which critics say under-estimates the number of foreigners buying property, as it excludes students and buyers on temporary work visas. 
Key went on to say: "Where there's often confusion is a person who's… of Asian ethnicity turns up at an auction at the North Shore of Auckland and people say they're a foreigner, but actually they're working here, living here, could even be a second, third, fourth generation kiwi…
"For any demand-side model to work - and generally the history shows you they work temporarily and not for very long - they have to be hitting the right target, and if the number of non-aligned, non-New Zealand buyers are not very many, then you're not going to have much impact."
ACT, UnitedFuture: Anti tax on foreign property buyers 
UnitedFuture has largely echoed National's sentiments, saying: "Data on the impact on the housing market is limited with LINZ data showing 3% of property sales being attributed to foreign buyers.  
"While the data is not as robust as it needs to be to create a fully informed picture UnitedFuture is not prepared to commit to a tax based on geographical status because of anecdotal evidence that is being used to supplement robust data by some.
"Even overseas case studies, such as the recent Vancouver foreign buyer tax, provide an inconclusive picture of the impact of such a tax. The tax certainly resulted in fewer foreign buyers, but the market appears to have remained a seller's market that has not delivered the result of more affordable housing for the young families who need lower prices for their first home. 
"In light of that, it would be worrying indeed if policy in New Zealand was driven by political narratives that cast an "us vs them" narrative. The likely impact of that is to strengthen the voices of those who attempt to undermine the openness and diversity of New Zealand, that kind of gateway intolerance is unacceptable."
Meanwhile ACT has told interest.co.nz it does not support a tax on foreign property buyers, because: "As a matter of property rights, New Zealanders should be able to sell their property to the highest bidder without government interference, just as New Zealanders should have the right to purchase property overseas without interference.
"Foreign direct investment, including property purchases, provides a valuable cash injection for the New Zealand economy.
"Negative effects on housing affordability only appear in areas where there are artificial constraints on land supply, such as in Auckland via the metro-urban limit. It is these constraints that should be removed by the incoming Mayor."
Labour, Greens, NZ First: Pro ban on foreign property buyers 
The Labour Party told us: "We have no immediate proposal for a tax.
"Our position has been clear that our policy is for a ban on offshore speculators (those who do not live here, have no right to live here or intention to live here) from buying existing residential property. This would cover the people who would be targeted by a tax."
The Green Party has said its policy is to "Only allow New Zealand citizens and permanent residents to purchase land in New Zealand.
"In principle we would support moves by the new mayor of Auckland to fix the housing market and make it fairer for first home buyers, which could include investigating taxes on overseas investors."
New Zealand First also has a policy to ban foreign property buyers. It said: "New Zealand First's long held policy to address this issue is to apply, as many other countries do, stringent rules against offshore buyers.
"Mr Goff's policy is without detail whether it applies just to the future or is it retrospective, and is it just for Auckland or the whole country."
Sales down, prices on hold in Vancouver  
There's been a significant drop in the number of homes sold in Vancouver since the British Columbia Government on July 25 announced the implementation of a property transfer tax of 15% on home sales to foreign buyers.
Data from the Real Estate Board of Greater Vancouver shows 2,253 homes were sold in Metro Vancouver in September - a 33% decrease from the same month last year and a 10% drop from August.
September's sales volumes were 10% below the 10-year sales average for the month.
Yet the tax hasn't brought prices down.
According to the Board's MLS Home Price Index, the composite benchmark price for a home in Metro Vancouver was $931,900 in September. This was 29% higher than September last year, but only 0.1% lower than August.
The Board's president said: "Changing market conditions are easing upward pressure on home prices in our region.
"There's uncertainty in the market at the moment and home buyers and sellers are having difficulty establishing price as a result."
Yet the Canada Mortgage and Housing Corporation has cautioned that while it's still early days, "preliminary analysis of resale data suggests the market was slowing down prior to the tax's introduction".
"Prior to the tax's introduction, Vancouver was seeing a slowing pace of sales, an ongoing market shift to more condominium sales and a downward trend in average prices," it said.
"MLS sales declined following the start of the tax, continuing an already established trend, particularly at the higher end of the price spectrum.
"While MLS House Price Index Benchmark prices have remained stable, the average price has declined, partly due to a change in the mix of homes sold.
"Foreign buyers and/or foreign capital are among many forces driving home sales and prices in Metro Vancouver. Economic and demographic fundamentals, combined with housing and land supply constraints drive housing activity and home prices."
*This article was first published in our email for paying subscribers. See here for more details and how to subscribe.