Westpac economists see higher mortgage rates and continued easing of house prices as being an 'important headwind' for economic activity over the year ahead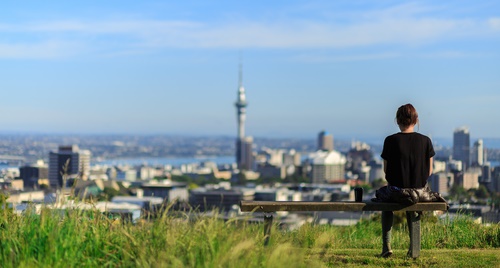 The slowdown now being seen in the housing market has important implications for the New Zealand economy, according to Westpac economists.
In their Weekly Commentary, the economists say that "seeing increasing signs of softness coming through in the housing market".
The past year had seen house price inflation slow considerably, coupled with a large decline in house sales.
These developments had come on the back of a tightening in lending conditions (LVRs) and a creep higher in mortgage rates.
"Initially the impact of these changes had been concentrated heavily in Auckland," the economists said.
"However, the latest REINZ housing market report indicates that regions outside of Auckland are also showing signs of slowing materially."
Notably, sales throughout the country have fallen sharply through mid-2017, and by much more than the usual winter lull.
In addition, Auckland prices had continued to fall and are now down 4% since January, while in other regions much of the resilience in house prices earlier in the year across had faded, the economists said.
This had important implications for the economy "given that housing market conditions tend to be a key driver of household spending".
"Indeed, looking back to the earlier part of this year, durable goods spending has been relatively flat.
"With mortgage rates expected to continue to push higher, and house prices to continue easing, this signals an important headwind for economic activity over the year ahead," the economists said.
The Westpac economists are forecasting a "subdued" 0.1% rise in the CPI for the June quarter, which would see annual inflation recede from 2.2% to 1.8%. Statistics New Zealand releases the figures tomorrow (18th).
They said inflation bottomed out some time in 2015.
"Since then, it has risen gradually, though it remains below the 2% midpoint of the Reserve Bank's target band. This is consistent with our view that while the economy is growing at a solid pace, it's not at risk of overheating.
"...Putting this all together, it is looking very unlikely that inflation will threaten the upper-limit of the RBNZ's target band (1-3%) anytime soon.
The economists said this reinforced their expectation that the RBNZ will keep the Official Cash Rate on hold through 2017 and 2018.
"However, this presents a challenge to financial markets, which in our view are too eager to assume that the RBNZ will soon join the club of central banks that are contemplating interest rate hikes.
"Markets are pricing in an OCR hike by June next year."