Housing and Urban Development Minister expects the ban to be passed into law early next year; will ensure house prices are set by NZ-based buyers, not people from overseas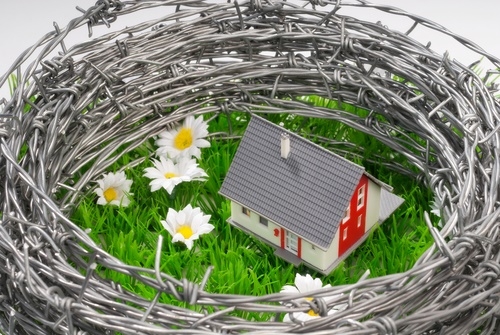 By David Hargreaves
The Government's still going full speed ahead to get a ban on offshore based buyers of existing New Zealand houses in place by early next year.
And the Government says its move will ensure that house prices are set by New Zealand-based buyers, not international buyers.
Legislation to ban overseas speculators from buying New Zealand homes is to be introduced into Parliament on Thursday (14th) the Housing and Urban Development Minister Phil Twyford and Land Information Minister Eugenie Sage say.
The move was a key plank in the new Government's 100 Day Plan. 
While the previous Government had stated it wasn't possible to do such a ban, the Government announced at the end of October that it had found a way of implementing such a ban - by categorising residential housing as "sensitive" under the Overseas Investment Act.
House buying by offshore-based buyers has been a hugely contentious issue - not least because there has been inadequate information on just how many people from offshore have been buying houses.
Sage says the legislation being introduced means for practical purposes, that foreign buyers will not be able to buy residential property unless they are either increasing the number of residences and then selling them or converting the land to another use. "They will need to be able to show that this will have wider benefits to the country," she says.
New Zealand and Australian citizens will be exempt from the regime.
After the Bill has been introduced the Government intends it will be sent to a Select Committee "so New Zealanders can have an opportunity to comment on the details of the Bill", Sage says.
"It also gives the Select Committee the opportunity to make sure the regime is set appropriately so that people who want to make New Zealand their home are not discouraged."
Twyford says this Government welcomes foreign investment in houses which add to the country's housing supply.
"However, purchases of homes by offshore speculators push first home-buyers and families out of the housing market."
Twyford says the legislative changes demonstrate the Government's determination to make it easier for New Zealanders to buy their first home.
"We expect the law to be passed early next year fulfilling a key pledge in our 100 Day Plan. The previous National government said it couldn't be done without breaching trade agreements. They just didn't try and in doing so, they put foreign buyers ahead of New Zealanders.
"This Government prioritises home ownership and housing affordability for all New Zealanders. This Bill will ensure that house prices are set by New Zealand-based buyers, not international buyers," Twyford says.