ANZ NZ CEO David Hisco says Auckland housing market may be in 7-8 year period where it does nothing, as BNZ rival Angela Mentis eyes continued growth of housing lending market share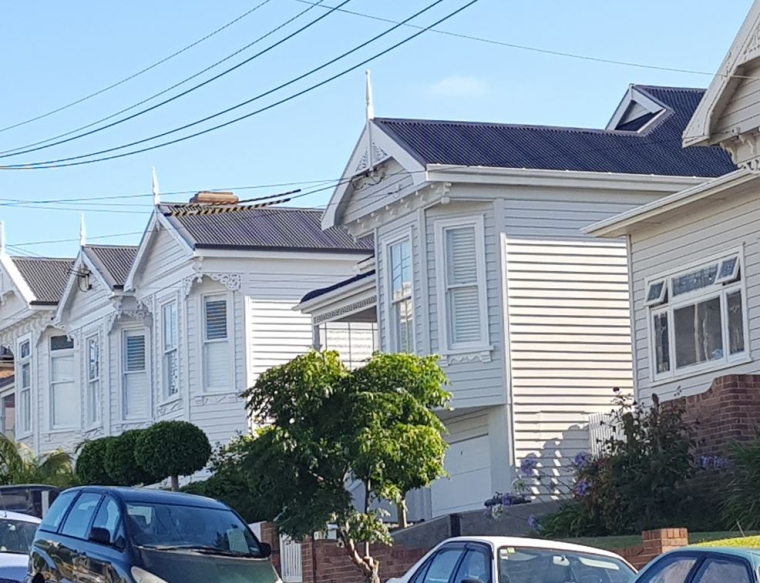 ANZ New Zealand CEO David Hisco says the Auckland housing market may be in a seven to eight year period where it does "nothing."
Speaking to interest.co.nz after ANZ posted its interim financial results, Hisco said it's good to see the Auckland housing market has stabilised and "isn't running away from people" like it was a few years ago.
"I think the Auckland housing market has a bit of a track record of going for a run and then plateauing, maybe falling off a little bit. So maybe we're into that seven to eight year period where the market will do nothing. It's giving first home buyers more of a chance to get in which is good to see with the combination of slightly softer prices, less investors around, [and] low interest rates. [It] means first home buyers are probably feeling like they're not getting beaten up like they were," Hisco said.
ANZ is the country's biggest home loan lender with $83 billion of exposure and 31% market share.
Also speaking to interest.co.nz after their bank's interim financial results release, BNZ CEO Angela Mentis and chief financial officer Peter MacGillivray said BNZ's keen to continue growing housing market share. BNZ's share of housing market lending increased to 15.9% at March 31, up from 15.6% a year earlier. The bank's home loan book was at $41.3 billion at March 31. 
"We've got quite a bit of room to increase there," Mentis said. "In terms of our mix we are the smallest retail book [of the big four banks], so I'm pleased with how we are going...We have high ambitions."
Asked whether BNZ has a particular market share target in mind Mentis and MacGillivray declined to give one. 
"For us it's really the consistency of growth, there's no specific end target in mind here. But what we do want to demonstrate is that every month, every quarter, we're continuing to grow, and support our customers and support New Zealand," MacGillivray said.
Mentis' predecessor Anthony Healy told interest.co.nz in 2015 BNZ wanted to grow its housing lending market share to its "natural share," up around the 26% share of the business lending market BNZ had at the time. At March 31 this year BNZ's share of business lending was 23.6%.
The latest Real Estate Institute of New Zealand figures show sales volumes in Auckland were down 18% in March year-on-year, with the median price down $24,000, or 3%, to $856,000. Sales volumes in all other parts of the country excluding Auckland were down 10.5%. However, median house prices across NZ, including Auckland, increased $25,000, or 4.5%, in March year-on-year to a record high of $585,000. The national median price excluding Auckland rose $31,000, or 6.7%, to $491,000.