Public Policy
/
analysis
Reserve Bank wary of households' sensitivity to interest rate changes in a tightening environment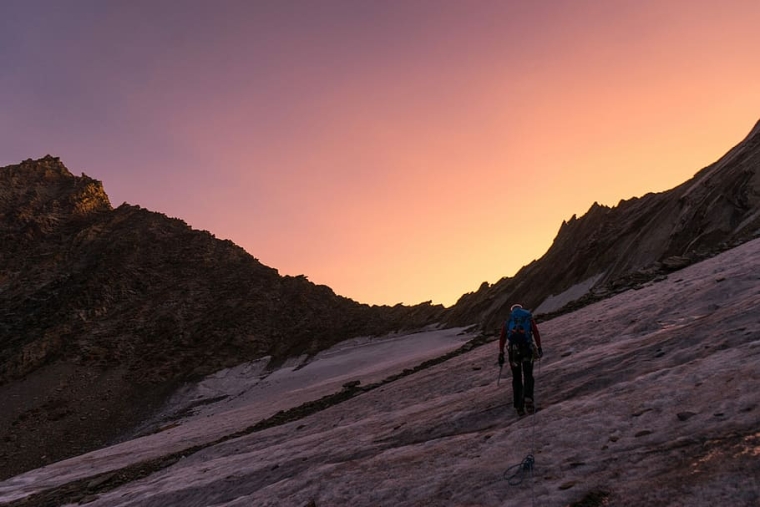 The Reserve Bank (RBNZ) is wary of the cooling effect higher interest rates will have on the economy, given the mountain of mortgage debt acquired in recent years.
The more debt people have, the more acutely interest rate rises will be felt.
Nearly 68% of the country's fixed-rate mortgage debt will need to be renewed within the next year. This 68% equates to $194 billion.
Add this to the $38 billion of mortgage debt on floating rates, and you get $232 billion of mortgage debt that will be affected by rate hikes in the next year.
The average 2-year mortgage rate has already jumped in a short space of time to 4.1% from 2.5% in July, as rising inflation has seen markets price in higher rates.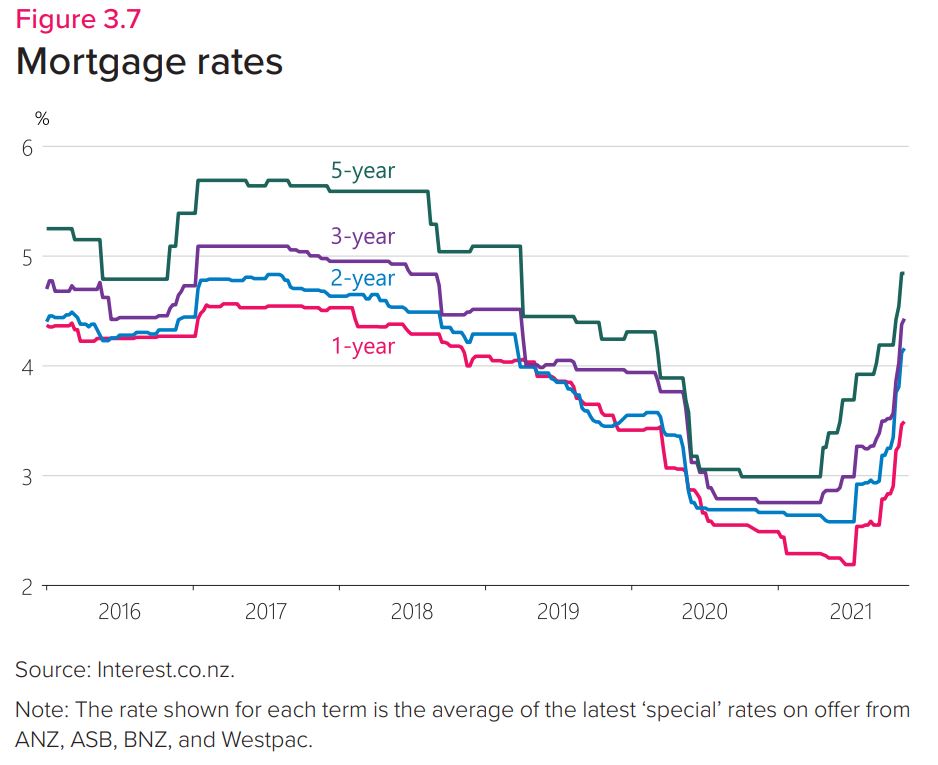 Further retail rate increases are expected, as the RBNZ has signalled its intention to keep increasing the Official Cash Rate (OCR) from 0.75% to 2.6% by late-2023 - a level above what it deems to be the "neutral rate", which is neither stimulatory nor contractionary.
This means mortgage holders will need to find several billion dollars within the next year to meet higher interest costs; a situation which will reduce their spending power.  
In the words of the RBNZ: "High levels of household debt, and a large share of fixed-rate mortgages re-pricing in coming months, could increase the sensitivity of consumer spending to these interest rate increases."
The RBNZ is mindful of this happening at the same time as the world faces uncertainty around what it means to live with Covid-19.
This goes some way to explaining why it said it plans to take "considered steps" lifting the OCR "for now".
The RBNZ suggested it prefers making a number of 25-point OCR hikes to cool inflation, rather than making 50-point jumps (as some believe would've been justifiable on Wednesday, given how hot inflation is, how tight the labour market is, and the fact the OCR won't be reviewed again until February 23).
Mountain of mortgage debt could limit OCR lift-off
ANZ chief economist Sharon Zollner is so aware of highly-indebted households' sensitivity to interest rate rises, she believes the RBNZ won't be able to lift the OCR as high as it is projecting.
She said this view was partly grounded in the fact it's "difficult to engineer a soft landing after a boom".
"A 31% rise in house prices in a year when New Zealand has suffered a negative net income shock means the housing market is vulnerable," Zollner said.
"We underestimated the power of monetary policy stimulus in 2020, and we're wary of underestimating its potency when put into reverse.
"The current momentum in inflation is impressive, but a rising OCR with household debt at fresh record highs is a potent weapon indeed."
Orr puts spotlight on banks and homebuyers
While the RBNZ is wary of the potency of rising interest rates, Governor Adrian Orr was defensive when it came to discussing the potency of falling rates during the pandemic. 
Asked, in a press conference, whether he regretted the RBNZ taking a "least regrets" approach towards monetary policy, while temporarily removing banks' mortgage lending restrictions, Orr said, "Can I note that it's banks that make the lending…
"I have no regrets of anything we did last year, because in the uncertainty that all people faced - remember this was a period when the virus was brand new; vaccines hadn't even been invented - no one really knew what was going on.
"I did not want to be providing stimulus with one hand and then tripping over our own [loan-to-value ratio] policy with the other.
"So, we acted consistently to the extent that people have chosen to go off and do what they do. They need to interview themselves and have an interview with their bank."
A journalist challenged Orr's response, arguing it might be more constructive for the RBNZ to take some responsibility for soaring house prices, as borrowers have simply responded to the incentives put before them. Orr refused to engage.  
He then said he strongly disagreed with the assertion very loose monetary policy had had a "catastrophic" impact on non-homeowners.
"Yes, it may be a challenge for those who want to buy a house right now. Full stop," Orr said.
"No, it doesn't mean that wealth inequality has magically increased. Those middle-income people who have a house have enjoyed in that wealth. Those people who don't have a house have enjoyed in jobs.
"It is a much richer conversation than just continuously focussing on the marginal homebuyer."
*This article was first published in our email for paying subscribers. See here for more details and how to subscribe.