The National Party is proposing a new Primary Sector Visa for migrant labour, as well as an expansion of the existing seasonal work scheme and expansion of working holiday visas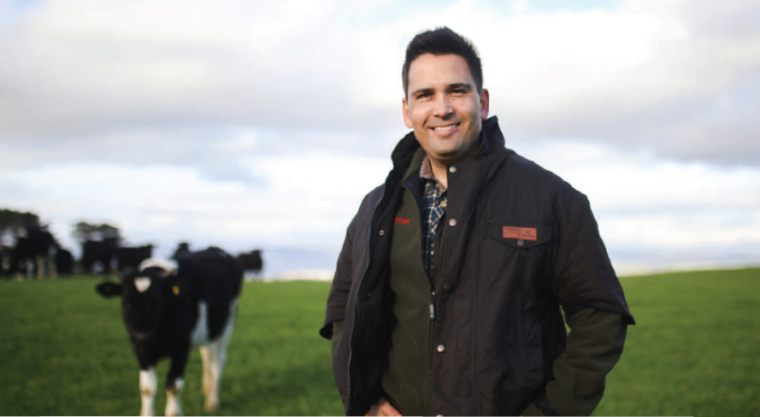 The National Party's proposing a new Primary Sector Visa to allow the primary industries to more easily bring in migrant labour.
Additionally, National also says it wants to extend the existing Recognised Seasonal Employer (RSE) scheme and also to extend the term of working holiday visas. 
And the party's also seeking views on: "How can we make Immigration NZ more responsive and accessible to employers facing labour shortages?"
The proposals - which don't give great detail or outline what sorts of numbers of migrants would be involved - are outlined in National's Primary Sector Discussion Document, which leader Simon Bridges launched at Fieldays on Thursday. 
"Farmers and growers are crying out for skilled labour but there isn't enough workers to meet demand," Bridges said.
"Many are experiencing serious implications of food rotting because of a lack of labour stifling growth and will have to downsize. A solution is needed now."
Bridges said the Primary Sector Visa would "act as an avenue for skilled and experienced migrants to help get residence and build their futures here".
The discussion document says that with a fast growing primary sector meeting world food demands, it's imperative we have the workforce to manage, develop and maintain New Zealand's agricultural and horticultural businesses.
"Migrant populations have shown an ability to excel in our primary sector. New Zealand benefits from their contribution. They benefit from the opportunity to grow their skills and support their families. There could be an opportunity to create a new visa for the industry. The Primary Sector Visa (PSV) for example could be an avenue for skilled and experienced migrants to help get residence and build their futures here."
Separately, the document also talks about creation of a specific Agriculture Visa, but it gives no more detail than that.
On the RSE scheme, the document says this benefits New Zealand and the Pacific countries with additional income.
"Workers and their families benefit from getting ahead. We gain with additional jobs - for instance in the wine industry for every 2.5 RSE workers, 1 fulltime job is created in New Zealand. We recognise the increased demand for places under the scheme. We will expand the scheme subject to maximising Kiwi jobs and employers maintaining high standards."
The document is also seeking views from readers of it on whether the RSE scheme be expanded to allow African and American continents to apply and also whether  the RSE scheme should be extended to a nine month placement, such as specific dairy farming placements.
And on the subject of extended working holiday visas the document says we have a number of working holiday visa schemes including many with South American countries.
"These schemes are an opportunity to broaden the primary sector workforce base and for these countries to benefit from students returning with greater agriculture skills and knowledge. There has been a significant reduction in the number of workers on working holiday visas. There is an opportunity to increase the caps and extend to Central and Eastern Europe."
Federated Farmers welcomed the discussion document, saying there were some "useful policy ideas" in it.
Federated Farmers Dairy chair and immigration spokesperson Chris Lewis noted that National had picked up on "serious and persistent sector concerns" with its request for feedback in the discussion document on how to make Immigration NZ more responsive and accessible to employers facing labour shortages.
"For example, complaints about the delays in processing visas for migrant workers desperately needed in our primary industries aren't being addressed with sufficient vigour. It also seems clear that the student education, hospitality, retail and rest home care sectors are feeling similarly frustrated."
He said Federated Farmers' biggest issue is that almost all dairy farm worker visas are now only for 12 months.
"We see longer visas of two or three years as far less bureaucratic and costly at a time of worker shortages. If we moved to this, it would be a reduced workload for Immigration NZ, which would help with their backlog."