Farmers want Farm Debt Mediation Bill tweaked to require lenders to offer mediation as soon as they impose an 'unachievable condition'; Banks say this is an overkill but it's fair for mediation to be offered before they take 'enforcement action'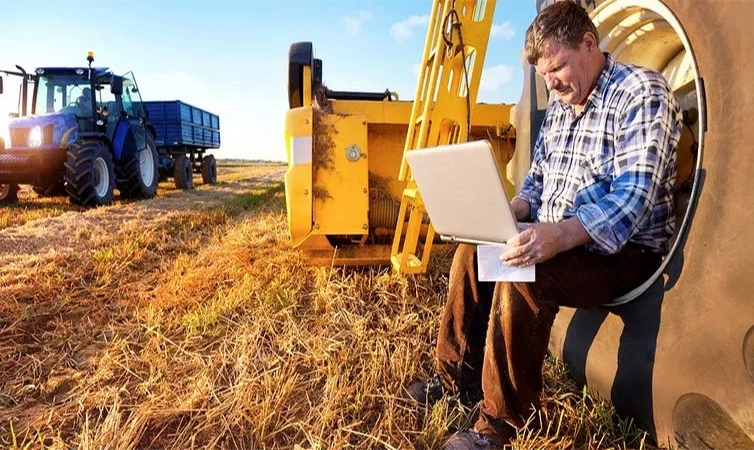 Debate is ensuing over how bad a farmer's financial situation needs to be before their creditors should be legally made to say, 'Shall we mediate?'.
Under the Farm Debt Mediation Bill (No 2), introduced to Parliament in June, secured creditors will be required to offer farmers who default on payments mediation under a Ministry for Primary Industries scheme before they take "enforcement action".
Farmers will have the option of initiating mediation with their creditors whenever they want. If a creditor doesn't want to engage, a farmer will be able to apply for a Prohibition Certificate to restrict the lender from taking enforcement action for six months.
Under the Bill, "enforcement action" could include appointing a receiver, starting the process of possessing or assuming control over farm property or serving a notice under the Property Law Act.
National MP for Selwyn Amy Adams is concerned waiting until just before enforcement action is being taken is leaving things too late.
She made the point at a Primary Production Select Committee on Thursday that creditors could put all sorts of requirements on farmers short of requiring them to sell property that could force them out of business.
Federated Farmers likewise believes the trigger point for mediation should be earlier; such as at a time a creditor imposes an "unachievable condition" on a borrower.
For example, when a lender reduces a farmer's overdraft facility to a point it's impossible for the farmer to pay wages or keep up with their operating costs.
Federated Farmers' Sharemilkers' Section Chair Richard McIntyre made the point that while it was uncommon for farms to go into receivership, it was common for farmers to essentially be forced out of business. He compared it to being made to resign before you're fired.
Impossible to pinpoint a perfect trigger point
However ANZ's Commercial and Agri Managing Director Mark Hiddleston maintained bringing that trigger point forward through law was impractical.
He said ANZ was already actively engaging with its customers, and in a dynamic environment it was difficult to pinpoint when a lender should be required to offer mediation.
"You engage early with mediation - yes," he said.  
"But do you want to go through getting everyone in a room - at a cost of $10,000, $15,000, $20,000 - to do something that you would've done anyway?"
Hiddleston said it would be impractical for ANZ to be made to offer mediation every time there was a major change that affected the sector.
"That's business," he said.
What's more, he noted farmers may not even want to go through such a formal process.  
Indeed McIntyre told the Committee that when under pressure, a banker may be the last person a farmer feels inclined to want to talk to - even if they should.
Adams noted the power imbalance between lenders and farmers meant some of the onus should be put on lenders to notify their customers if they're entitled to mediation through a government scheme.  
The Bankers' Association highlighted in its submission: "continual discussions and negotiations between lenders and with their farming customers is the norm in a banking relationship and in the event there is a dispute that warrants having a formal process with an independent "circuit breaker" involved, members would actively encourage mediation (regardless of the statutory scheme)".
Farmers concerned about funding mediation
The Bill proposes the cost of mediation be split between the farmer and the creditor.
However Federated Farmers maintains the legislation should make it compulsory for lenders to make funds available to farmers to fund their share of mediation costs.
Alternatively, it could require the lender to fund the mediation, "which we as a sector would no doubt fund indirectly through increased fees," McIntyre admitted.
"Our concern is that financially distressed sharemilkers will waive their right to mediation with their lender due to an inability to fund their required share of the mediation.
"As a result, the process may in effect become voluntary on the part of the lender, as in most cases they hold the purse strings and therefore decide whether or not to make the money available to pay for the mediation."
While the Ministry expects the cost of a mediation to be around $6000, PWC Managing Partner John Fisk told the Committee tens of thousands was more realistic. $6000 might cover the cost of a mediation settled in a day that doesn't require much preparation time.
The 'good times' not so great
McIntyre made the point that even though the dairy sector was technically in a good part of the cycle, with milk price relatively high and interest rates low, farmers were feeling the pressure.
Fonterra isn't paying a dividend, proposed rules requiring banks to hold more capital are seeing them restrict lending to the agricultural sector, the foreign buyer ban is putting a lid on farm land prices, and the Government is looking at introducing a raft of environmental standards to reduce carbon emissions and clean up waterways.
He illustrated how quickly a sharemilker's financial position could change, telling the Committee that the year he bought his herd, the milk price dropped to $3.85 per kilo of milk solids.
The value of his cows dropped from $1,900 to $1,400 per cow. Altogether his livestock equity dropped by over $250,000. His equipment depreciated by $50,000 and he made a $100,000 cash loss.
Notwithstanding McIntyre's argument that sharemilkers were often first to take the hit during a downturn, the Bankers' Association quoted mortgage data that found in the last five years there were 45 mortgagee farm sales - an average of nine a year.
"Given there are 52,000 farms in New Zealand, that accounts for less than 0.02% of farms in the country each year," it said in its submission.
The Farm Debt Mediation Bill (No 2) is expected to be passed before the end of the year. The scheme is expected to be operative by October 1 2020.
*This article was first published in our email for paying subscribers. See here for more details and how to subscribe.