Dairy co-operative Fonterra has confirmed it intends to shift 160 staff to its milk plant in Takanini, south Auckland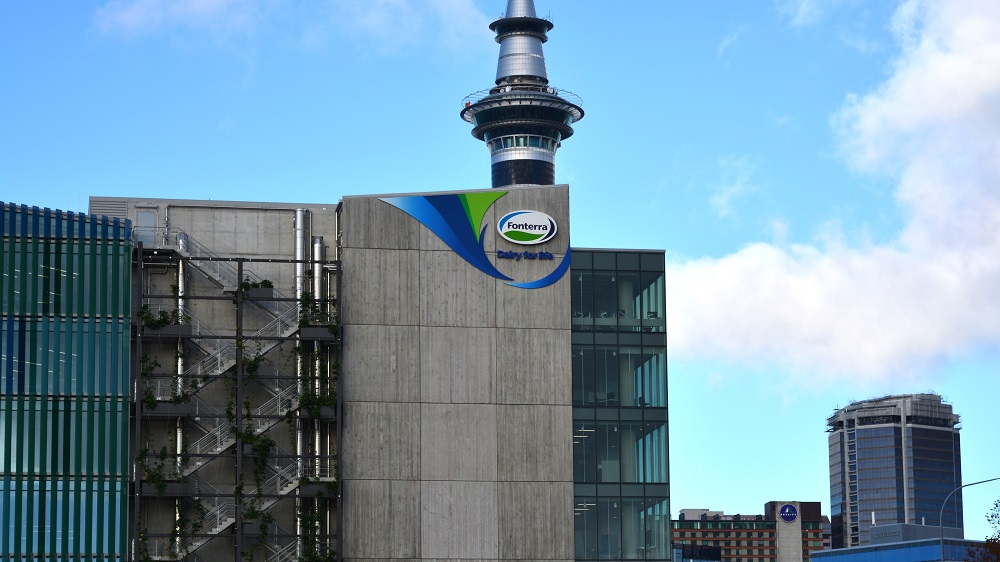 Fonterra's confirmed that it is looking at relocating about 15% of staff currently working from the dairy co-operative's near-new headquarters in downtown Auckland.
At the moment Fonterra has about 1100 staff in the Fanshawe Street building in Auckland, but it is now in discussions with 160 of these to go back to being based at the Fonterra Brands plant in Takanini in South Auckland.
Staff were in fact brought into central Auckland from the Takanini plant at the time Fonterra moved into the Fanshawe Street building when it opened in 2016, so this move represents a reversal of that decision.
However, it does seem in line with the more back to basics philosophy the co-operative has been pursuing in the wake of an ambitious debt-fuelled global expansion plan that culminated in it reporting a $605 million loss for the year to July. 
Fonterra Brands New Zealand Managing Director Brett Henshaw confirmed that the company had been talking to its 160 Fanshawe Street FBNZ staff about its intention to re-locate to the Takanini manufacturing site.
"We are a manufacturing and brands business and it is important for us to bring our commercial and operational teams closer together to get the best results,"  he said.
"Takanini will provide us with an ideal 'home base' for Brands in NZ that is closer to some of the products we manufacture.
"If we do end up going ahead with this move, it won't be until mid-2020 - and before the decision is finalised, we still have some work to do to ensure the building and facilities can accommodate everyone."
The move - assuming it occurs - is likely to be well received by Fonterra's farmer shareholders. 
The merits of a rural-based operation having shiny new office premises in central Auckland have been debated basically from the time Fonterra moved into its head office.
The head office building is on a 15 year lease from the building's owners the Goodman Property Trust and GIC the Singapore sovereign wealth fund. The building was developed at a cost of $93.4 million.
Fonterra's enjoyed some positive news and developments since announcing its annual results.
It recently revised upwards its forecast milk price range for the current season by 30c and says the price now could be as high as $7.55 per kilogram of milk solids.
The Advance Rate Fonterra pays its farmer owners will be set off the mid-point, $7.05 per kgMS, of the revised range.
Another recent positive development for Fonterra has been its hiring, in the newly created chief operating officer role, of current Mercury Energy chief executive Fraser Whineray. He starts with Fonterra early next year.
The price of the Fonterra Group shares (which can only be owned by farmers) has risen by about a third from a lowly $3.24 just prior to the September 26 release of the annual results to $4.30 at time of writing. The Fonterra Shareholders Fund units, which can be owned by non-farmers and share in Fonterra profits but carry no voting power, have similarly risen, from $3.25 to $4.28.
There's still question marks, however, over a number of Fonterra's asset valuations, particularly in Australia, China and South America and whether further writedowns in the values of those assets might be required in the current financial year.