Guy Trafford wonders what the future will look like for our economy and the rural economy specifically. He sees a long wait and a quite different mix of customers who can buy what we have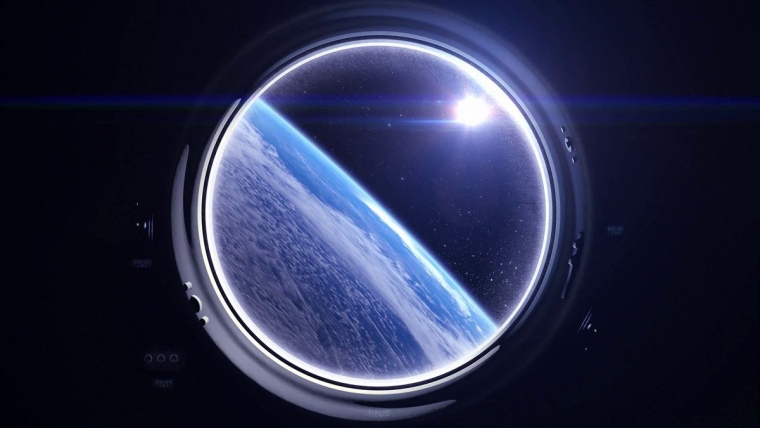 With a little more time on my hands I have been doing some crystal ball gazing at who our future trading partners are likely to be, and what we have that they may want.
As has been highlighted several times China is going to be our go-to partner for the foreseeable future. I should add at this stage we can write-off tourism for at least 18 months. The policy of elimination rather than control will mean that tourism or any unimportant international travel will be off the cards for some time.
New Zealand may clear the virus out in a reasonable time frame (we hope) but most of our trading partners are not as blessed with our isolation and what, at the moment, seems to be timely responses. So, it is unlikely that any international tourists will be able to come until there is a vaccine and probably only visitors who can prove they have been vaccinated or have anti-bodies will be able to cross into New Zealand. With approximately NZ$12 bln that did come from this sector annually, there is going to be a lot of catching up from other sectors to try and replace this.
China
Currently (2019) over NZ$11 bln in goods were exported to China, our largest trading partner, making up nearly 29% of total exports. The bulk of this is made up of dairy products followed by meats, timber and mostly other raw primary products. So, while very important, China by itself is not going to bale us out of the current recession (or will it be a depression?).
Australia
The next largest export destination is Australia, however, the mix of products going to Australia are quite different to what goes into China and with the exception of aluminium oxide and wheat (4.7% and 2.7% respectively) are mostly in the added value range. These include a wide range of products from wines to chocolate and make up approximately 9.6% of export dollars. As such Australia is a very important market for many New Zealand companies that have a large percentage of the work force. While Australia seem to be making more critical policies now to control the virus spread, they were slow out of the blocks and so it is likely it will take longer to get under control. This may mean they are not going to be in a strong position to take the same volumes of the discretionary products they have been purchasing in the past and no doubt, like New Zealand, the consumers will be getting the message to support local.
What I'm saying in a long winded fashion is that I don't think we can put too much hope into the Australian market for a year or two.
USA
Behind Australia our next largest export market is the USA. Traditionally a large percentage of what has gone there from New Zealand has been grinding beef to bolster their hamburgers with some lean meat. Lately much of this has been diverted into China although beef, dairy products and wine still make up the bulk of what is exported to the US.
Their situation looks even worse than Australia's and what they take looks similar to what is going into China, how much more China can absorb is going to be critical going forward.
Others
It may be the next tier of nations we export to are going to be critical to providing the overseas funds we will be needing. On the positive side some of these are countries that seem to be managing their response to Covid-19 better than many other nations. Notably these are South Korea, Singapore, Hong Kong and arguably Japan. Japan is a bit of an outlier here as while they seemed to have kept a cap on the outbreak questions are now being asked about whether much of this was political rhetoric aimed at reassuring the world the Olympics would still be able to go ahead. Now that they have been officially postponed the infection rate has had a rapid rise and it remains to be seen how they come through this.
The promising thing regarding all the previously mentioned nations are that they are not in a position (with the possible exception of Japan) to meet their own food demands. Japan has provided large subsidies to their domestic producers and conversely large tariff to keep exports out whether they can afford to maintain this approach is another thing to watch in the future.
The other main countries New Zealand exports to are the UK and Germany. The UK is looking like it is going to be a cot case for some time and while they have traditionally been a major destination (as have some other countries within the EU) for New Zealand lamb China, again, has achieved far more importance here and likely to be in a stronger position to pay more. Unfortunately, I cannot see any of these markets making up the slack the lack of tourists coming into New Zealand creates so a couple of leaner years are ahead. The primary sector of all exporters may maintain the bulk of their lifestyles; most other sectors are going to go through a lean period.
What history tells us
The last major drop off in exports was during the 2008/09 financial crisis. Exports dropped from NZ$31.7 bln down to NZ$25.9 bln, a close to -NZ$6 bln reduction. Much of this would also have been tourism. The recovery, for New Zealand, was relatively quick and exports were back upto NZ$31.4 bln by 2010. This time the drop is likely to be considerably more and take considerably longer to recover from.
Recession or Depression?
At the moment, the 'talk' has been on a global recession and it is worth looking at what the difference between a recession and depression is.
For recessions the definition is relatively clear, two or more quarters with negative growth.
The definition for depression is less clear however the consensus is a prolonged period of negative growth. I can recall reading some years back that 10 negative quarters was a measure, so two and a half years. Given that the last depression went from 1929 to WW2, it certainly met both measures.
This current recession we are moving into may go into two years but hopefully after then we are on the road to recovery. Governments are certainly wiser in their approach now and realise that massive stimulation of the economy is necessary to not only protect their citizens from poverty but to also provide the kick-starts required for the economy.
At the moment, one quarter into the corvid-19 era both the S&P/ASX 200 and the S&P/NZX 50 portfolio completed their worst monthly and quarterly declines this century, sliding 21% and 17% respectively in March. Unfortunately, the next quarter may be worse.
A final lighter definition regarding recession and depression is: "Recession is when your neighbour loses their job, depression is when you lose your job".
Unfortunately for many this is going to become a reality. Our best hope is for a vaccine to be developed and out into the global community sooner rather than later.
No chart with that title exists.