Encouraged by a strong global dairy auction this week, BNZ economists have raised their milk price pick by 50c to $8.30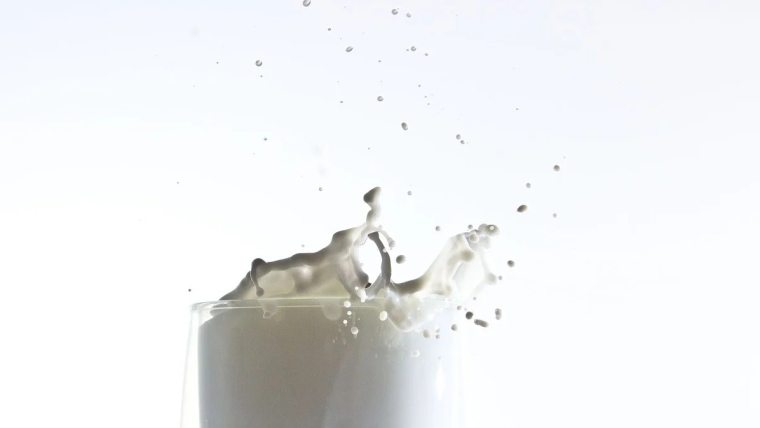 The milk price for farmers could exceed $8 per kilogram of milk solids this season, which would be only the second time ever, BNZ economists believe.
BNZ senior economist Doug Steel was sufficiently encouraged by the better than expected results at the GlobalDairyTrade auction this week to raise his forecast milk price for the current season by 50c to $8.30. That now puts the BNZ at the top of market forecast prices.
Fonterra's opening forecast for the new season, which began in June, was in a broad range of $7.25-$8.75 per kilogram of milk solids - giving a 'midpoint' price of $8. Fonterra will likely next update its forecast when announcing its annual results on September 23. It will also finalise the price paid for the season ending in May, with the current 'midpoint' price set at $7.55.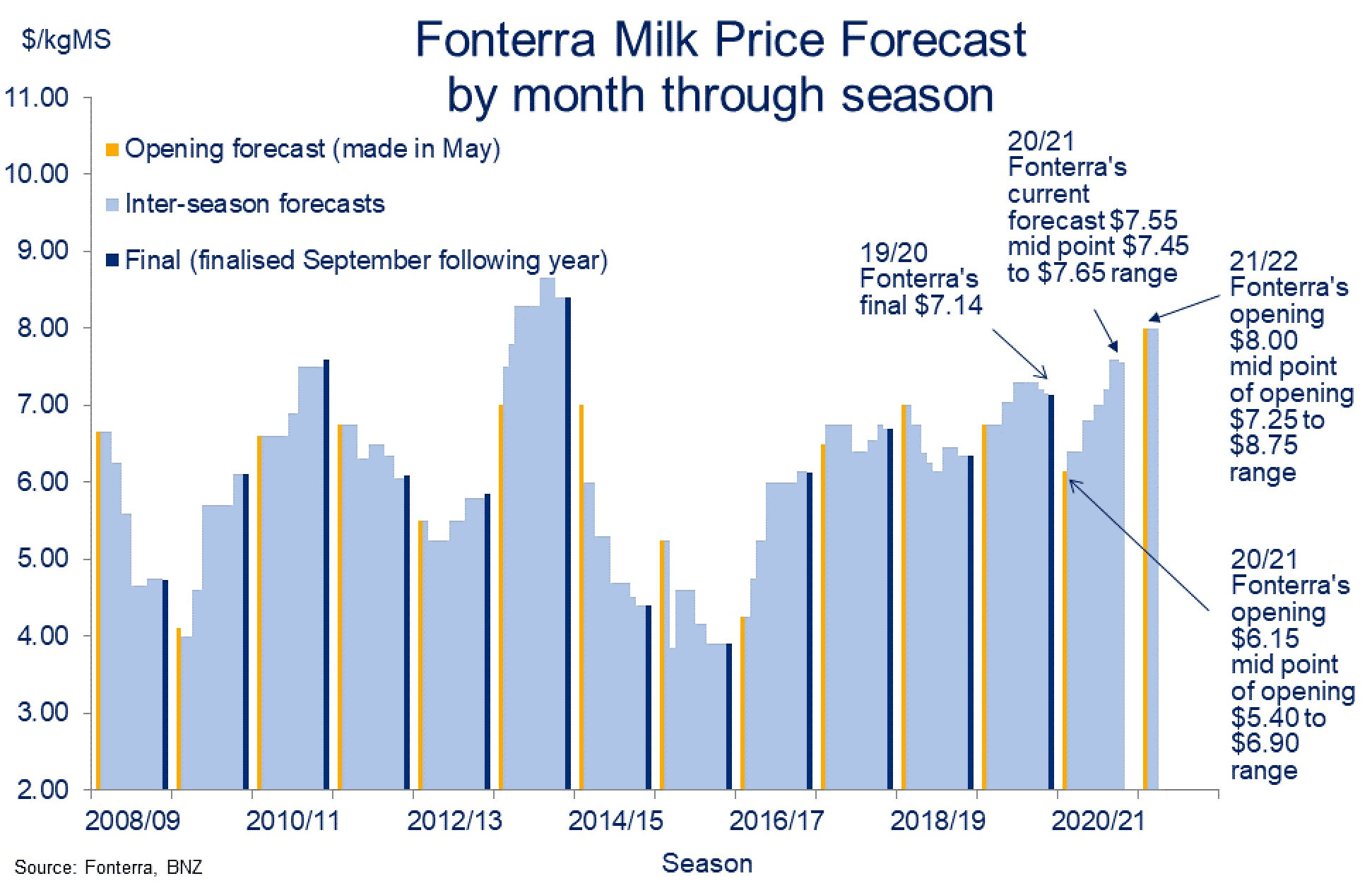 In a BNZ Economy Watch update, Steel says, while not ruling out that the final price for the current season may come in at under $8, that "the dynamics and balance of risks appear to be changing with robust demand bumping up against subdued supply".
"...We think the balance of risk is moving to something above $8 rather than below it."
However, Steel cautions that in the current season, "there are still plenty of risks that have the potential to throw milk prices around with still a long way to go until season's end next May".
The outlook for Chinese demand "remains super important", with the balance of current indicators positive, he says.
"Elsewhere, we are watching rising inflation risks globally and the chance that global central banks start changing tack on monetary stimulus. That could quickly take the edge off risk appetite and become a headwind for dairy product prices.
"And, Covid hasn't gone away. While it is a risk to demand, it can also cause havoc on the supply side especially around trade logistics and shipping. It will also pay to keep an eye on the NZD [New Zealand dollar] in case it appreciates more than anticipated."
Steel says, however, that "from a big picture point of view", whatever the final 2020/21 milk price and latest mid-point forecast for 2021/22, both look odds-on to be materially above last year's (2019/20) $7.14 milk price. And significantly above the 5-year average milk price of around $6.00.
"For farmers, this is good news and strongly supports profitability. The challenge will be in managing costs given significant upwards pressure circulating from myriad sources."