Westpac economists watching weather developments 'nervously' and say the big dry will have a negative impact on economic growth this year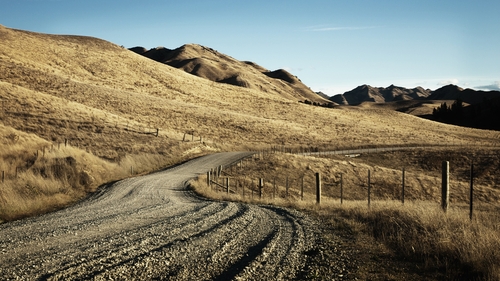 The dry weather will have a negative impact on economic growth this year and weather developments are being watched nervously, Westpac economist Nathan Penny says.
Drought has been officially declared in Northland this week, while other parts of the country are also not far off being similarly declared.
"Overall, the dry weather may take some gloss off what is otherwise shaping as strong growth during 2013. On balance, this is a negative for monetary policy and the currency," Penny says.
"That said, there are some prodigious offsetting positives in the Canterbury rebuild and heating housing market."
He says the the weather matters for the New Zealand economy.
"In the five economic recessions since the Wool Bust recession in 1967 to 1969, drought has been a contributing factor.
"New Zealand's pasture-based farming system relies on rain to grow animal feed. While improved irrigation in some areas has reduced this reliance, rain remains critical to farming. The economy also is susceptible to drought through the dominant role that hydro plays in the country's power generation. Hydro accounts for around 55% of New Zealand's power generation.
"The value-add component is also higher for hydro than for other forms of power generation such as gas. As such when lake levels are low and hydro's share of power generation falls, the electricity sector's contribution to growth will also fall.
But Penny says at this stage falling hydro production is less of an economic risk. Hydro lakes are at 94% of capacity for this time of year. Inflows, however, are at 70% of their average. Despite this, with lake levels where they are and long-term forecasts for precipitation to return to normal, Westpac expects hydro production to make a positive contribution to growth over 2013.
Penny says, however, the dry conditions, particularly in the North Island, are hurting dairy production.
He notes that after an excellent start to the dairy season (where milk collections were running around 6% higher in the season to December), Fonterra now estimates that collections for the whole season will be around 1% higher than last season.
"We agree with this estimate; it implies that over the January to May period (which accounts for around 40% of production), milk collections will be around 6% lower than for the same period last season.
"Overall, it's shaping up as a season of two halves. Dairy production is also a season of two islands, with the South Island is faring better than the North. While the dry conditions are not as severe as in the North Island, better access to irrigation, particularly in Canterbury, and dairy farm conversions are also contributing to strong production growth. We estimate that South Island production will be up around 10% compared to last season."