Rural economic confidence evaporates as drought takes hold, according to latest Westpac McDermott Miller survey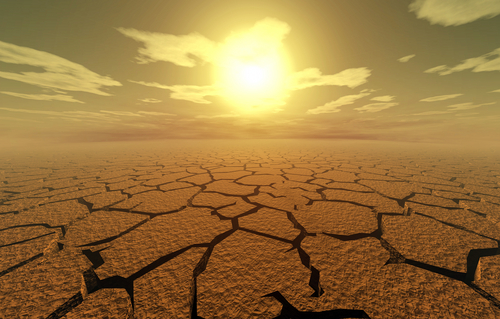 The growing drought problems have bitten hard into the economic confidence of the rural parts of the North Island, according to the latest Westpac McDermott Miller regional confidence survey.
Westpac's chief economist Dominick Stephens and senior economic Felix Delbrück said that the drought had caused economic confidence to "evaporate".
"The Westpac McDermott Miller Regional Economic Confidence survey showed regional economic confidence plunging to multi-year lows in Northland, Waikato, and Gisborne/Hawke's Bay, and falling sharply in Taranaki/Manawatu-Wanganui as well,"  they said.
The entire North Island is formally in drought and the first two regions of the South Island were officially declared as in drought on Friday.
Stephens and Delbrück said confidence in other regions was "mostly little changed" from three months ago, falling in Auckland and Canterbury and rising modestly elsewhere.
"On average across New Zealand, households' attitudes towards their local economy remain cautiously optimistic, with Canterbury leading the rest of the country by far, followed at a distant second place by Auckland."
The survey was conducted from March 1-10 with a  sample size of 1582.
In terms of the regional break down: in Northland economic confidence plummeted from already low levels, as dry weather hit an economy only just emerging from the after-effects of previous droughts and a lingering housing bust. "The last time economic confidence fell to similar levels was in late 2010 (another drought year), and the last time it was lower was way back in the early 1990s recession."
In Auckland economic confidence lost some of its recent shine, falling from a net 23% to a net 16% optimistic. "Even so Auckland remains the second most optimistic region in the country after Canterbury. And small wonder, given that the housing market continues to surge ahead."
Waikato's economic confidence has plunged into pessimism, falling to its lowest level since March 2009. The region is now the second most pessimistic in the country after Northland. "Drought has clearly hit local dairy farmers hard, with rising global prices providing little in the way of immediate comfort. The demise of Solid Energy won't have helped either."
Economic confidence in the Bay of Plenty remained weak, but improved marginally over the last three months. "This surprised us given the big hit to economic confidence in other drought-affected areas. What's more, the Bay of Plenty economy continues to face a range of other challenges, including the PSA blight which has devastated kiwifruit farmers, high unemployment, and the elevated NZ dollar."
Gisborne/Hawke's Bay economic confidence plunged back into pessimism as dry weather hit farmers in the region, though drought wasn't officially declared until after the survey. "Economic confidence is now the lowest since late 2008. Other factors continuing to weigh on economic optimism are high unemployment, a Gisborne property market in the doldrums, and the high NZ dollar."
Taranaki/Manawatu-Wanganui enjoyed one of the highest levels of economic optimism in the country three months ago, but the drought has eroded much of that lead, with only the Waikato suffering a bigger decline in economic confidence. "The fact that the region remains marginally optimistic reflects several positives, including an expanding energy industry, the lowest unemployment rate in the North Island, and modestly rising house prices."
Economic confidence in Wellington remained pessimistic, but improved for the third time in a row to be the highest since September 2011. "There may be a growing sense that the Wellington economy is adjusting to years of public sector cutbacks, and the region's housing market is now slowly improving."
Nelson/Marlborough/West Coast economic confidence improved slightly to above the national average. "We were braced for worse given the demise of Solid Energy and the fact that the West Coast has suffered its share of dry weather. A modestly improving Nelson housing market and spillovers from the Canterbury rebuild may be providing some offset."
Economic confidence in Canterbury  fell  back slightly, its first decline in a year. "Even so confidence in the region remains firmly optimistic, by far outstripping the rest of the country. The rebuild is now firmly underway, and on most indicators the Canterbury region continues to charge ahead."
While economic confidence in Otago remained below the national average, it improved for the second time running and was now at its highest since September 2011. "A perkier global economy, low unemployment, and slowly improving property markets in Queenstown and Dunedin may be driving the gradual recovery in economic optimism."
Southlanders' economic confidence saw by far the biggest lift of any region, rising from deep pessimism back to cautious (by Southland's usual standards) optimism. "The aluminium smelter at Tiwai Point remains embattled, but unlike the North Island Southland has enjoyed a stellar growing season, while benefiting from the surge in dairy prices caused by the drop in New Zealand's overall milk production."
The regional breakdown of the separate Westpac McDermott Miller Consumer Confidence Index showed a modest rise in confidence in all regions except Northland, Gisborne/Hawke's Bay, and Wellington.
"The fall in Wellington was big enough to cause the national average to fall slightly from three months ago," Stephens and Delbrück said.
"Wellingtonians' reported financial situation continues to improve (it's now the best since June 2011). However their future outlook (both for their own situation and the national economy) has had a setback, and they have also become less willing to buy major household items."
The economists said there was a "divergence" between regional economic confidence and consumer confidence in some drought-affected regions - particularly Waikato and Taranaki/Manawatu-Wanganui, where households' confidence in their local economy plunged but consumer confidence rose slightly.
"It looks as if people expect the regional economy to suffer, but their own finances and the national economy to stay relatively resilient. Depending on how long the drought lingers that resilience may not last. Looking back at recent drought episodes (Waikato and Taranaki in early 2008, Northland in early 2010), consumer confidence continued to fall even after regional economic confidence had bottomed out."