Westpac economists say world milk prices 'continue to defy gravity'; increase their pick of Fonterra's milk price to $8.30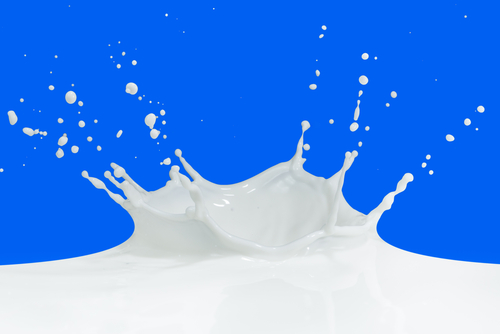 Westpac economists have massively increased their prediction for Fonterra's milk price in the 2014 season in the face of world milk prices that "continue to defy gravity".
The latest GlobalDairyTrade auction saw 53,000 tonnes of product sold for 1.1% less than two weeks ago. But in NZ dollars there was a 1.3% gain as our currency has weakened over that time.
Westpac economist Nathan Penny said so far this season, Fonterra had been paid on average over $9 per kg for milk.
"With the largest auctions of the season having past in August a lot of this season's milk price is already in the bank. So our current forecast of $7.40 per kg [for 2013-14] is looking decidedly skinny."
Fonterra itself only last week lifted its 2014 milk price forecast by 30c to $7.80 after previously hiking its forecast from just $7 barely a month earlier.
Westpac has gone further and now picks an $8.30 price, up from that previous forecast of $7.40.
"We had thought the NZ supply rebound and China slowdown would bring prices down," Penny said.
"And despite global supply remaining tight in the US and Europe for example, we expected prices to fall over 2013. However, it is now apparent that another major factor is in play."
He said a reduction in auction volumes offered by Fonterra has had a major impact.
Fonterra expected, he said, that the volume of  whole milk powder (WMP) offered in the GDT auctions this season compared to last would fall by 20%.
"Fonterra has stated that their motivation for reducing the volume 'reflects Fonterra's strategy of moving from being commodities-driven to a more value-added, higher-margin products business'. While Fonterra may also be dealing direct with some buyers and thus outside of the GDT auctions, this move represents a major shift in the market," Penny said.
He said the "first round impact" of reduced auction volumes had been apparent with buyers supporting prices at what are very high levels.
"After falling to around $4,600 per MT in June, weighted average WMP prices have held above $5,000 per MT over the last four auctions."
The "second round impact"  was "really interesting", Penny said.
"As Fonterra moves into retail markets such as the market for Chinese infant formula, increasing competition, retail prices should fall. Note that the recent Chinese pricing inquiry has already forced some reduction in retail prices.
"Lower retail prices will increase the quantity of milk consumers demand. In turn, these higher quantities will put upward pressure on wholesale prices i.e. GDT auction prices. Breaking down retailers' pricing power benefits both consumers and wholesalers."
Penny said that "of course" other factors remained in play.
"But we now see world prices holding at very high levels for another couple of months before the rebound in New Zealand milk supply kicks in. Back in July we had anticipated a 20% fall in WMP prices by the end of the year. Now we expect a fall closer to 10%."
This thinking had therefore prompted Westpac to lift its forecast Fonterra milk price.
"We have also revised our forecast for the 2014/15 season up by 20 cents to $6.70 per kg on the back of a weaker currency forecast."