An angry Willy Leferink gets "the impression Labour wants to tax us into the sunset"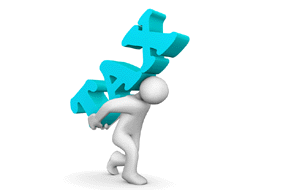 By Willy Leferink*

Let me put my cards on the table I am a swing voter but a recent speech by David Parker had me shaking my head in disbelief.
According to him, National is allowing "public rivers and estuaries to be spoiled by nutrient and faecal contaminants from agriculture" yadda yadda yadda.
It read like something from Fish and Game's head office.
Labour's big idea seems to be about taxing farming into the sunset.
That will see our costs explode but consumers will ultimately foot the bill.
That's not all.
Instead of giving more money to DoC to save Kiwi, they're going to save lawyers by toughening up the RMA and DoC's advocacy role.
The attack on water storage is really odd when the climate boffins say New Zealand isn't doing enough to adapt to climate change.
In tandem with the world's toughest Emissions Trading Scheme, Labour is going to scrap public support of irrigation.
Meanwhile, Labour will introduce a Resource Rental Tax on water but only that used by agriculture.
I can only think Mr Parker believes there is zero pollution whenever he enters the littlest room.  There's got to be a Tui billboard in that.
When you put this together with a Capital Gains Tax (yep, targeting farms) you've the impression Labour wants to tax us into the sunset. 
The sting in the tail means the price of food will skyrocket but I bet Labour has a KiwiFarm policy up its sleeve. It will have collectivised state farms producing cheap bountiful food for the masses to be sold in nationalised KiwiSupermarkets. I think the Soviets tried that but it didn't end too flash.
Parker says we have great opportunities in clean energy like it's the new dairy. He talks about LanzaTech but misses the point they left New Zealand because of tight regulations.
Hydro must also be an in-joke given the last aborted attempt and Labour will tighten the RMA further. Meanwhile, any industry is welcome so long as it doesn't emit a puff of greenhouse gas.
Labour's clichéd view of farming worries me.
At the recent New Zealand Dairy Industry Awards, the only MP present was Nathan Guy.  The lack of an opposition MP surprised and disappointed me in equal measure.
One person said, 'because the tickets weren't free' and perhaps, that is sadly true.
As a farming leader and as farmers, we get raspberries chucked at us and it makes you look in the mirror.
Politicians, like Parker, are surrounded by flunkies who reinforce 'yes sir, three bag full sir.'  Those people ought to be saying, 'boss, shouldn't we go and see?'
While my farm gate is open to Mr Parker and Labour, can I suggest visiting the inspirational entrants of the 2014 New Zealand Dairy Industry Awards, which Federated Farmers started 25 years ago.
Charlie and Jody McCaig have gone from being 2011 Taranaki farm management winners to become 2014 New Zealand Sharemilker/Equity farmer of the Year.
How about Ruth Hone, who was named Dairy Trainee of the Year and the first ever women to lift that title.  She is smart, capable and adaptable and these words sum up our dairy industry.
Then you've got a 27 year old Nick Bertram, who came into dairy with a background in accounting thanks to his teacher dad, but no farming experience.  He is 2014 Farm Manager of the Year. 
These awards showcased others who'd joined dairying from fields as diverse as professional rugby, engineering and the police. As one in the eye for Kim DotCom's party, it included an IT professional too.
Then again I suppose it shows why politicians are far less trusted than us farmers.
----------------------------------------------------------------------
Willy Leferink is Federated Farmers Dairy Chairperson.