Price falls in latest Fonterra dairy auction to see 'loppers taken to budgets and discretionary spending'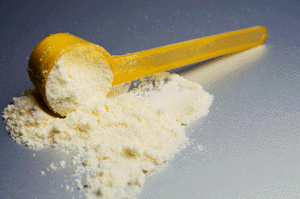 ASB's economists have cut their 2014/15 Fonterra milk price forecast by 40 cents to $5.80 per kg of milk solids following falling prices in Fonterra's latest globaldairytrade auction.
Dairy prices have fallen in 11 of the last 13 fortnightly auctions. The latest auction saw an overall fall of 8.4% in US dollar terms with Whole Milk Powder (WMP) prices down 11.5%, and Skim Milk Powder dropping 6.5%. Since February 4 the US dollar dairy price index is down 41%, with the drop in New Zealand dollar terms 43%.
"We have cut our milk price forecast for the 2014/15 season to $5.80 per kg of milk solids. This revision is a 40 cent cut from our previous forecast of $6.20/kg. Our $5.80 forecast is also lower than Fonterra's forecast of $6.00/kg, which Fonterra updated last week," ASB chief economist Nick Tuffley and rural economist Nathan Penny say.

"This reduction is another clear warning shot across farmers' bows. If prices stay near their current low levels for an extended period, the risk of a milk price closer to $5.00/kg for 2014/15 season is rising."
"However, we still expect dairy prices to lift from current lows by the end of 2014. Production gains, owing both to better weather and the impetus from previously high prices, will wane, tightening global dairy supply. In addition, Chinese dairy stockpiles will clear. On this basis, we expect the downward pressure on prices to subside," ASB's economists say.

"The other supporting factor coming more and more into the view is the NZ dollar. While the NZ dollar is down from its highs last month, dairy prices and the NZ dollar remain out of alignment. As a result, we see a rising possibility of this gap closing over the season," Tuffley and Penny say. Here's their full report.
Just last week Fonterra reduced  its 2014-15 forecast Farmgate Milk Price by $1 to $6 per kilogramme of milk solids, and announced an estimated dividend range of 20 cents to 25 cents per share. This total forecast payout of up to $6.25 compares to $8.50, comprising $8.40 per kgMS and a dividend forecast of 10c, for the 2013-14 season.
ANZ economists say the ongoing price falls mean dairy prices are starting to enter the danger zone for many farmers, with budgets and discretionary spending likely to be cut.
"At overnight prices we estimate the milk price would be $4.90/kg MS. This well below the recent forecast update of $6.00/kg MS. Luckily year-to-date pricing is in the low $6/kg MS, but farmers will be budgeting accordingly, ie $5.50/kg MS. This is starting to enter the danger zone for many with rising interest rates and we expect the loppers will be taken to budgets and any discretionary spending. This will have wider flow on effects to the rest of NZ and especially many rural regions," ANZ says.
'Clear risk of a price below $6'
Westpac senior economist Anne Boniface says the latest drop in auction prices creates a "clear risk" the 2014/15 milk price payout will be below Westpac's current $6 forecast.
"We'd prefer to see another auction before formally cementing in a new forecast. There is still a lot of water to go under the bridge before the end of the 2014/15 season and as we've seen, commodity prices can be volatile in both directions," says Boniface.
"But the downside risks to this forecast are clear. The further dairy prices fall, the more difficult it is for prices to stage a rebound of the magnitude we have factored into our forecasts, particularly in the absence of usual catalysts such as drought, rocketing grain prices or some other disruption to the outlook for supply." See Boniface's full report here.
In May the Reserve Bank said nearly 70% of the $32 billion worth of dairy farm debt was on floating mortgage rates, meaning rising interest rates are likely to increase financial stress if incomes fall, which will happen if the payout drops. The Reserve Bank has increased the Official Cash Rate four times so far this year, by a total of 100 basis points, to 3.50% - sending floating mortgage rates higher - and is expected to continue increases through 2015.
ASB senior economist Chris Tennent-Brown recently suggested strong growth in bank deposits from the agriculture sector over the past year means there's a buffer in place to assist with falling dairy farm incomes. Bank deposits from the agriculture sector rose nearly 20%, or almost $1.5 billion, in the year to June to just under $7.4 billion.
No Chinese demand
ANZ says an absence of Chinese demand is the main reason for the large price falls in recent auctions. China was taking 55% to 60% of New Zealand's milk powder exports at the peak earlier this year.
"Recent reports suggest it could be two to five months before they re-enter the market, so softness looks set to continue."
"Other recent notable developments have been weaker demand from the Middle East, geopolitical tension between Russia the second largest global importer and the West, as well as higher exportable production from key Northern Hemisphere markets. The plunge lower in prices looks very similar to the events in early-2009 and mid-2012. Price levels reached overnight for WMP are now approaching the levels reached during this period and are below the cost curve for all major exporters including NZ, so we are now starting to enter uncharted territory," ANZ says.
"Since 2006 dairy markets have been notoriously volatile, so let's just hope the bounce back is as aggressive. For dairy farmers, the added conundrum is the high NZ dollar, with Fonterra's hedging policy probably having largely locked them in for the 2014/15 season around US83 cents."