Westpac's Paul Clark assesses the prospects for the important, complex forestry sector, finds China demand likely to wane, local processing lacking advantages, and issues with both sustainability and carbon emission timing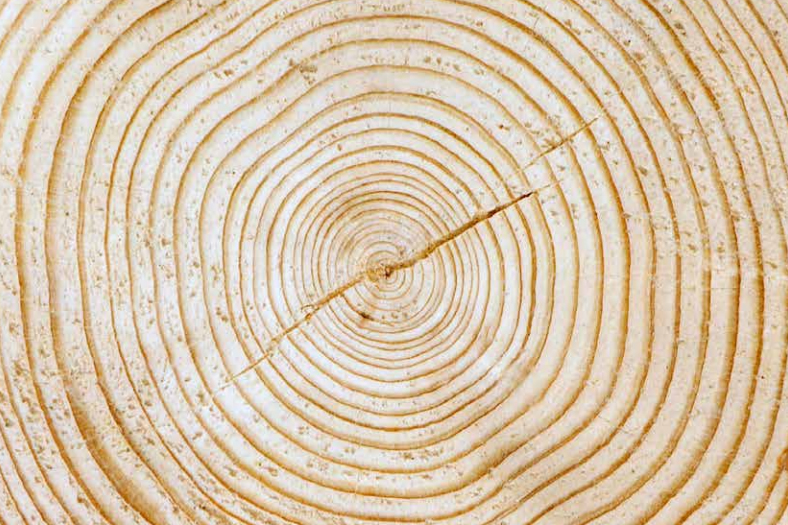 This is the executive summary of a Westpac Industry Insight report on forestry and wood processing. It is here with permission.
---

This report focuses on New Zealand's forestry sector which is concerned with the sustainable management of commercially grown softwood forests, the harvesting of these forests at maturity and the processing of harvested logs into primary products, ranging from sawn timber and wood panels (veneers, particleboard and fibreboard) to pulp and paper.
The sector is important to New Zealand – logs are our 3rd biggest export earner. It's a big employer, especially in deprived rural areas, where commercial plantation forests are typically found and employment prospects are often limited. Direct contributions to New Zealand GDP are, however, less impressive, with a steady decline being evident when expressed in percentage terms.
The sector is complex. The days of having a vertically integrated industry where forest owners manage their own forests, harvest them and process them, are long gone. A growing realisation that plantation forests are an attractive asset class for investment has helped to drive this change globally, as well as in New Zealand.
The forestry sector is characterised by a large number of investors who directly and/or indirectly acquire the rights to manage forests, either by owning the land on which forests sit or by leasing it from others, such as Māori, who have become significant owners of forestry land following the successful conclusion of Treaty of Waitangi settlements. Those that acquire the rights to manage land typically appoint a forestry manager to plan and coordinate forestry and logging operations using a range of contractors to undertake the work and transport logs, either to domestic mills for further processing, or to ports for export.
The number of logs produced in New Zealand has accelerated in recent years, while production of sawn timber has grown at a more measured pace. The production of particleboard, veneers, plywood, pulp and paper have all trended downwards, while fibreboard has seen marginal gains.
Most of the logs harvested in New Zealand are exported, with the vast majority going to China. The rapid pace of urbanisation and growth in disposable income levels in that country have been key drivers. So too, reduced import tariffs on logs and subsidies given to Chinese sawmillers by their Government.
It's a slightly different story for sawn timber. Although exports to China are significant, most of the sawn timber produced in New Zealand is destined for the local market. In recent years, demand has been driven by the rebuild in Christchurch and increased residential building activity in Auckland.
The decline in local production of wood pulp and paper mainly reflects the impact of technology, which has reduced demand for some types of paper such as newsprint and a selected range of writing papers. However, it's also increased demand for other types of paper. An acceleration in online shopping, for example, has driven demand for more packaging paper. Increases in population have also supported domestic demand for hygiene paper products, such as tissue paper.
A key feature of the New Zealand forestry sector is that it exports a large chunk of what it produces. This is particularly true for low value products such as logs, but less so for higher value processed wood products, such as sawn timber, wood panels and paper products. The opposite tends to be true for the world's largest forestry product producers. These countries, which produce far larger volumes than New Zealand, tend to have a higher export propensity for value added products.
The domestic wood processing industry argues that New Zealand should follow suit, and successive governments, mindful of the development and job creation possibilities in deprived rural regions, are publicly at least, sympathetic to this argument. However, this doesn't take into account the fact that New Zealand is a very small economy, it is geographically distant from key exports markets, and would have to compete against wellentrenched competitors if it were to shift its focus from logs to processed wood products. Given this, the most profitable segment for the industry to operate in is probably forestry rather than wood processing.
So for now, the focus is on logs. Chinese demand has driven up prices and global supply has tried to keep up by harvesting more trees. In New Zealand, this has been good news for forestry owners, forestry managers and contractors, but not so for sawmillers and downstream processors, who find themselves competing for logs against heavily subsidised counterparts in China. Having been unfairly priced out of the market, local sawmillers argue that they are unable to secure the volumes required to reduce their unit costs of production, which means higher costs and a lack of overall competitiveness. This is despite the fact that some larger forest owners/managers are known to divert logs that would have been sent offshore to local sawmills at slightly below market price.
Furthermore, not all domestically harvested logs are suitable for sawmilling in New Zealand. Industry sources suggest that they are often too small, or do not fulfil stringent quality specifications and grading requirements that apply in New Zealand. By contrast, Chinese sawmillers are less fussy.
Skyrocketing prices for logs can have some negative consequences – not least of which is the temptation to harvest trees before they reach maturity. The industry hosts many small forestry owners who can be vulnerable to pressure from fly-by-night forestry managers looking to harvest forests before maturity when prices are high. This is particularly true in places like Northland, where overharvesting has reached a point where the region is likely to experience a significant drop in harvest volumes over the course of the next decade.
The problem here, of course relates to the sustainability of forestry. A large swathe of forests in New Zealand are set to be harvested over the next 5 years or so as they reach maturity. The fear is that by cutting down less mature trees now to cash in on higher prices offered by the Chinese, harvesting may exceed tree growth and forestry could end up adding to New Zealand's carbon emissions in coming years potentially making it more difficult to reach New Zealand's target of being net zero carbon neutral by 2050. The current government's "One Billion Trees" planting programme is unlikely to fully offset this given the timeframes involved.
Another issue is the volatility of log prices due to changing global demand and a tendency for supply to over- and undershoot. When prices decline, harvesting activity tends to fall and this can have a significant impact on contractors, who are often small, cash flow dependent outfits, saddled with debt after having invested heavily in capital equipment when prices were high. Left for any period of time, these contractors will leave the industry when times are bad, with no guarantee that they will return when prices start to rise.
---
Paul Clark is the Industry Economist at Westpac NZ. The full Report can be accessed here.